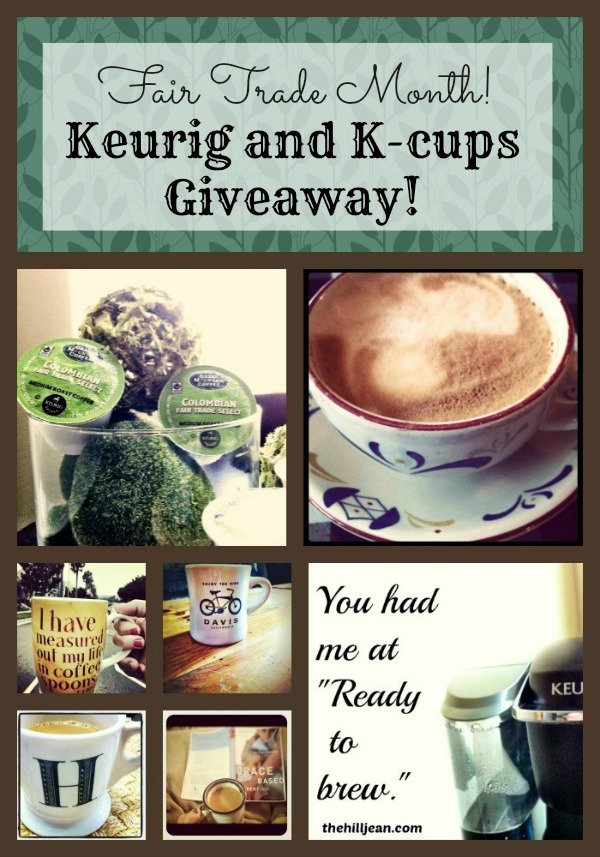 There are few things that bring me more pleasure than a perfect cup of coffee. I've written odes about the stuff. I have a Pinterest board celebrating my love. Coffee is a huge part of my life and probably always will be.
Were I to add up the cost of coffee in my lifetime…Well, I bet it's no small fortune. Good thing I'm terrible at math.
But then there are people who are good at math. Like the folks over at Statistic Brain. Collectively, we Americans spend 18 BILLION DOLLARS on coffee per year.
Holy smokes. I
f you pay any attention to the names of all the different blends on the market, you'll notice that coffee mostly comes from places outside the U.S. Generally, our favorite coffees are grown in Latin America, Southeast Asia and Africa.
Our delicious coffee is grown by farmers who have in the past been exploited for their labor. As in, giant American companies pay them pennies for what is a HUGE consumer product in the States.
Ok, so enter Fair Trade coffee. I think most of us know what this is. It's coffee that we buy at a higher price from the grower. The middle man (big money companies) is removed and the farming community get to profit from our purchase.
Is it better to have one child?
Because I drink so much coffee, it's important for me to know I'm not screwing over some farming community in another country. That's just not cool. If I can benefit another mom in Latin America or Egypt by buying Fair Trade Certified™ coffee–I'll do it in a heartbeat.
So I was asked to review Green Mountain Coffee® K-Cup packs. Green Mountain Coffee is a brand that strives to bring harmony into our crazy world. Their slogan says it all: "Great Coffee, Good Vibes, Choose Fair Trade". I was sad to report back to Green Mountain Coffee that I do not own a Keurig® Brewing System, so they sent me one.
Good vibes indeed. They also sent me some of these darling K-Cup packs.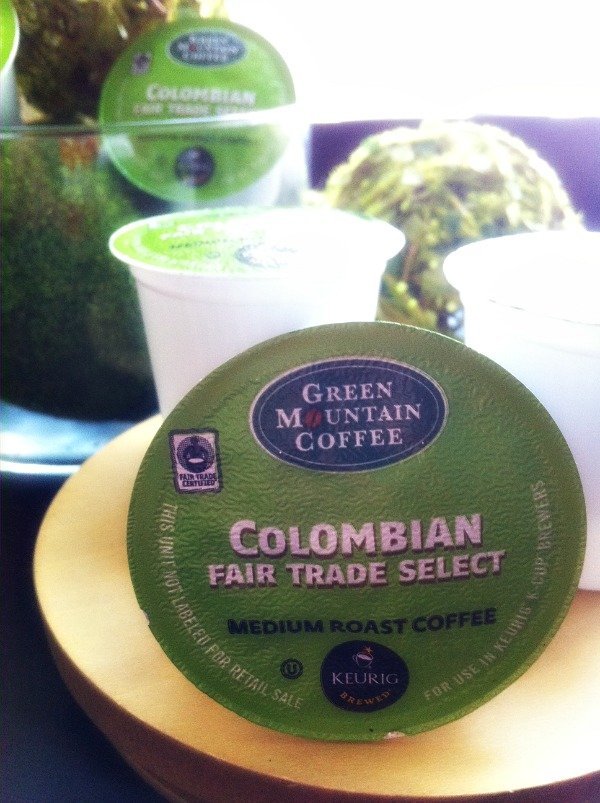 You guys, my life will never be the same! I always thought that the Keurig route was too expensive. However, now I see that we're not wasting ANY of the coffee we drink.
We used to be all, "Hey, you want some coffee?" "Sure, I'll have a cup or two." Almost always an entire cup was thrown out (usually two). That's a waste. A waste of money, a waste of labor, and a waste of delicious coffee. So I was pleasantly surprised when I saw how economical K-Cup packs really are! We brew coffee when the mood strikes, and there is no wasting. My husband has gotten a little obsessive over the Keurig. He wants to put it on his desk in our bedroom.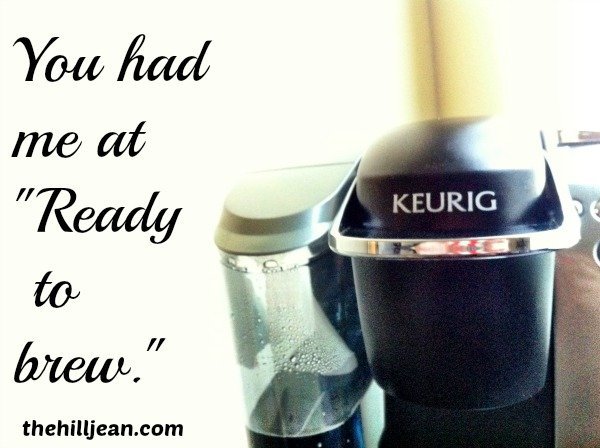 So how about the coffee? Well, Green Mountain Coffee is delicious. And I'm a coffee snob so you know it's legit. The thing is, Fair Trade Certified coffee is better quality. Why? Because the grower actually makes enough money to invest in his own land–thus producing better coffee.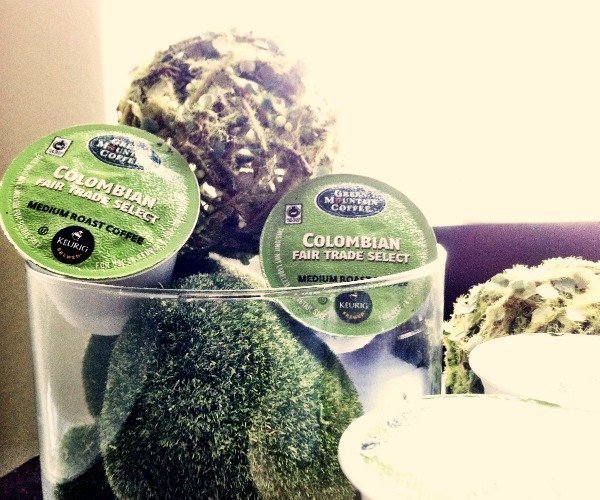 Instead of grabbing at the sneaky cash-offers of the middle-man, farmers are protected by the Fair Trade Certificate to actually make a profit off of their goods. And believe me, you can taste it.
To celebrate Fair Trade Month in October, Green Mountain Coffee has designed a unique blend called the Fair Trade Certified™ Three Continent Blend. As its name suggests, this blend will amalgamate coffee from three different continents to celebrate the Fair Trade Movement.
I can't really save the world right now. I'm a mom taking care of two littles. I hardly have time to shower most days. But I do drink coffee. I do care about other people. Therefore, I'm making it a priority to drink Fair Trade Coffee. You should too. Choose Fair Trade!
Oh, and guess what? We've got a special giveaway to celebrate this glorious stuff!
GIVEAWAY!
One LUCKY winner has the chance to win a Keurig® Brewing System and a Green Mountain Coffee® gift basket!
To enter, simply answer the question: Are you a coffee drinker, and if so, would you consider buying fair trade coffee?
Sweepstakes Rules: No duplicate comments. You may receive (2) total entries by selecting from the following entry methods: Leave a comment in response to the sweepstakes prompt on this post Tweet (public message) about this promotion; including exactly the following unique term in your tweet message: "#SweepstakesEntry"; and leave the URL to that tweet in a comment on this post Blog about this promotion, including a disclosure that you are receiving a sweepstakes entry in exchange for writing the blog post, and leave the URL to that post in a comment on this post For those with no Twitter or blog, read the official rules to learn about an alternate form of entry. This giveaway is open to US Residents age 18 or older. Winner will be selected via random draw, and will be notified by e-mail. You have 72 hours to get back to me, otherwise a new winner will be selected. The Official Rules are available here. This sweepstakes runs from 09/19/13-10/31/13.