…Is the question you might be asking me right now. I know. I'm ashamed. My cute little shabby background expired and in the process of trying to update my blog I got stuck with this horrid template and it looks stupid.
I don't like to see it.
I'm sure you don't like to see it either.
I apologize.
But the good news is this…
Are you ready?
I'm moving!
Not out of Davis, but out of Blogger. I feel that the time has come. I feel that I ought to graduate, and since I have not yet graduated from my MA degree (curses!) I will go ahead and graduate from this blog.
It was a good little blog. Wasn't it? Or I should say, isn't it? I'm not leaving YET. I'm just explaining why its ugly.
Think of it as the process when you start taking down pictures from your home. You know the move is coming, so what do you start with? Well, I always start with the pictures. For one, it's the easiest thing to pack up, and two, they are not essential. Like dishes. Or the microwave. Or towels.
You know?
So I've started packing up the pictures (metaphorically speaking) and am getting my new site ready. I've purchased my domain name—!!!! And I'm stoked about it.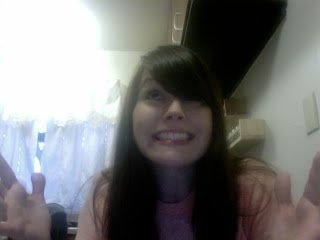 This is me stoked.
I think you should be too. It will be like this blog, but bigger, better, sexier.
Maybe not sexier.
I mean, consider the source.
So, I'm gathering up my things and rearranging them mentally. If you have any ideas about my new site (I know I didn't give you too much information) like things that you like about this blog, things that are dumb, things that should be here…please give me suggestions! And be nice.
I can't take rejection.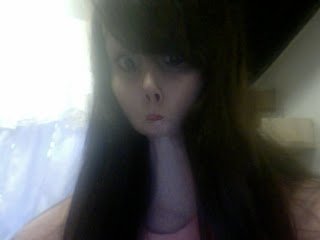 It makes me sad.
You BETTER COMMENT OR ELSE!!!!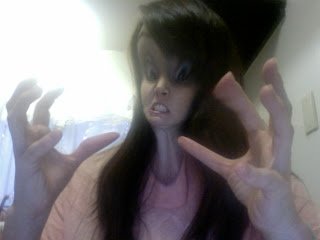 Gaga Ooh La La

And without further ado–a series of self portraits that involve me trying to be sexy.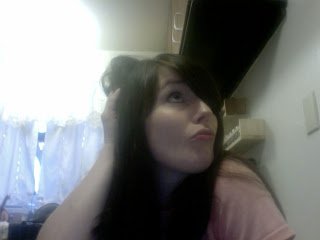 Is the angle right? Do my lips look pouty enough?
Take two: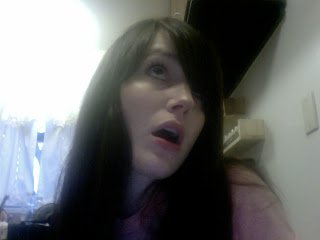 Classic I'm-In-Highschool-And-Shouldn't-Have-A-Facebook-Cause-I-Use-It-To-Test-Out-My-Wanna-Be-
Victorias Secret-Modeling.
And because I simply am having to much fun with this: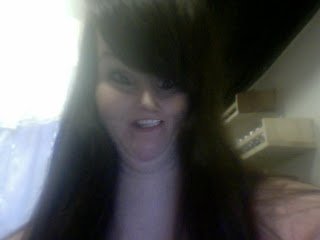 Somehow this is less stupid than the previous two photos.
Alright. I'm done. I promise. Now—please, I beg you, I pray you, I plore you (read Shakespearean accent) leave me some love and a tinge of smack to tell me what I should do with my new blog.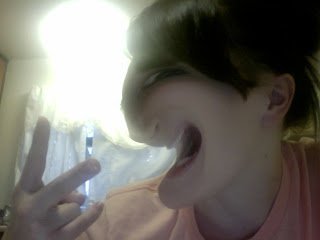 I couldn't resist.