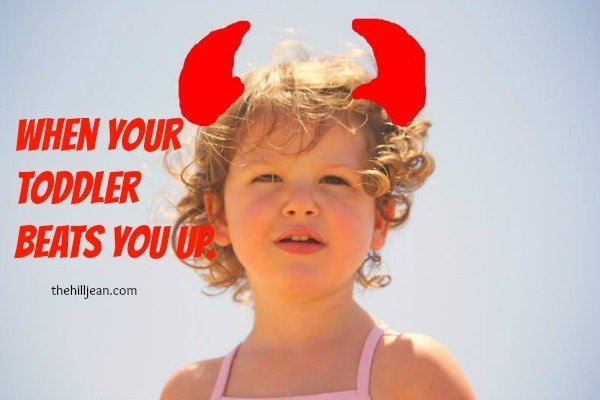 I am downtrodden.
I am fatigued.
I am drained…
By the two and a half year old that I birthed.
Why is it hard to believe that something so infuriating, so obstinate, so—aggravating…came OUT of me??!
I mean, it hurt. Right??
My mom shrugs and says this is what she cursed wished upon me. (And then she cackles)…not really. But I wonder.
[For the record, I do remember several times that she warned me of this phenomenon occurring twicefold]. [And also for the record, I don't think of my mom as a witch]. [And finally, for the record, these brackets look awful].
My mind can't help but think that someone stirred a giant spoon over a brimming cauldron and the clouds spit forth this tremendous fiend upon me.
In the form of a darling, curly haired girl.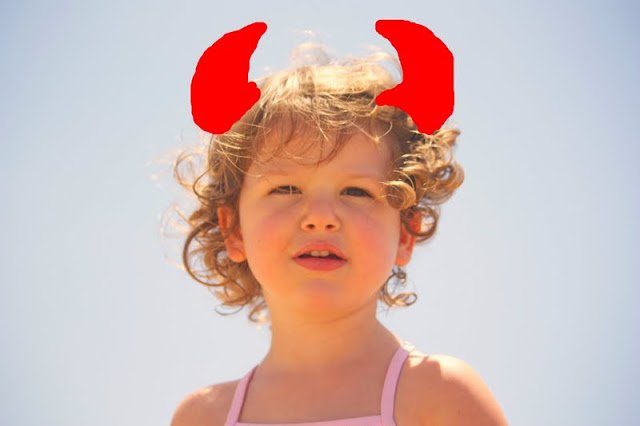 These very "clouds" conspired that I would battle an irreconcilable force, and made a single afternoon IMPOSSIBLE for me!!!
******
All she had to do was say "sorry." That's it.
It took FIVE AND A HALF HOURS!!!!!!!!!!!!!!!!!!!!!!!!!!!!!!!!
…to say, "Sorry."
She mouthed "Ssssss" like a serpent, but would not say the word.
She asked to go to bed.
She asked for a pillow.
And a bandaid. For her "suddenly scraped knee." (Wha???)
But sorry??
Oh no.
Alas. That took five and a half freaking hours.
And then she finally said it.
The lightbulb went off. The angels sang. The creepy feet curled up under the house.
Ding Dong The Wicked Witch Is Dead!!!
And I collapsed. Good thing we're at the inlaws house or Chaucer would have worn a poopy diaper til morning.
That wiped me out like nothing else. What in the world??! Who gave these munchkins such power to wield over their poor, exhausted parents?
But before you go judging me, know this:
I won it, goshdangit.
She said sorry.
And I won.
She said sorry. Even though It. Took. Five. And. A. Half. Hours. And. I. Cried. And. Beat. My. Head. Against. The. Wall.
…
I won.
And maybe I was the only one crying, but it happened.