I'm thinking about changing my Wordful Wednesday to What Matt Did Wednesday, but then again I don't know. Such an act would encourage behavior that, though blogworthy, might not make my life any easier. We'll see.
Last week, he texted me a picture of himself in front of the Colosseum. It was of the neener neener neener type of texts.
This week, he got his consequence.
And I really had nothing to do with it. In fact, I am terribly sorry that he must endure this punishment; however, it's made our week more interesting.
Anyways, ladies and gentlemen, I present to you The Sunburn and the Remedy, Matt Style.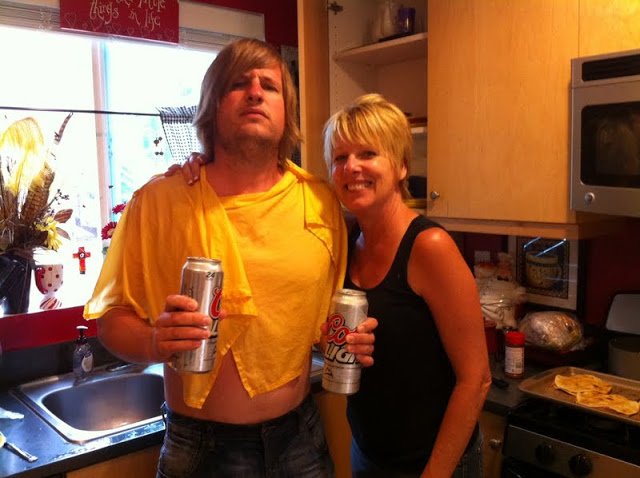 Matt with his mama. She applied the cloths.
So basically, for about two hours, Matt stood in the kitchen layering ice-cold cloths on his chest and back. And drank two big beers. Whether it was the cold cloths, or the alcohol, we don't know. We just know it helped.
And that is how Matt treats a sunburn. Have any other home remedies we might add?