Yah. I'm freaked. Look at this spirit. Call Ghostbusters pronto and get this banshee out of our bed!
I don't even think my husband was aware that it was about to attack and eat him.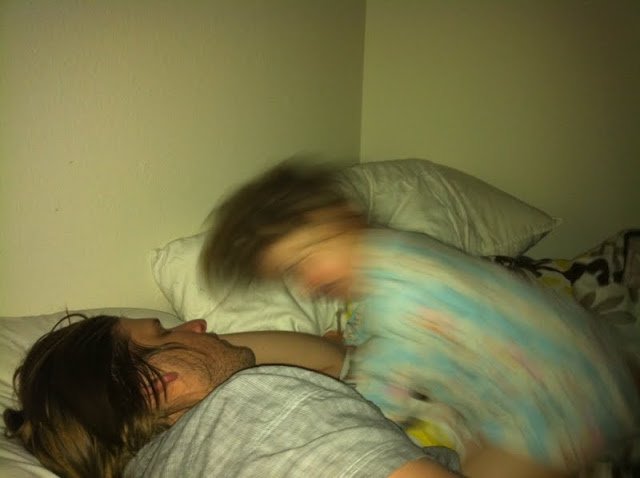 Then again, it does resemble a little person I might be affiliated with…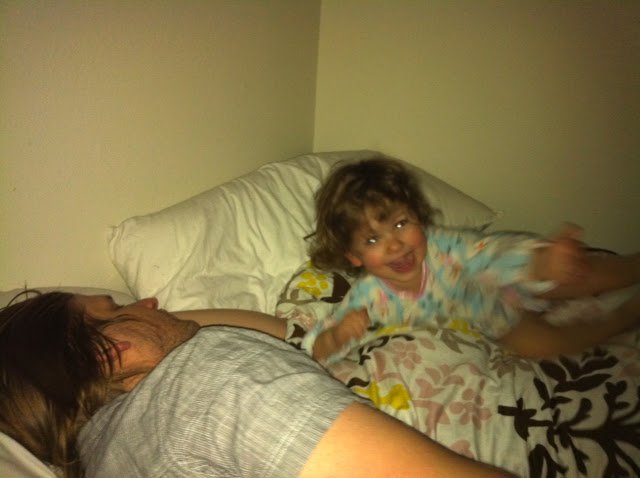 Minus the creepy crazy eyes. Maybe.
Go to bed you little monster!