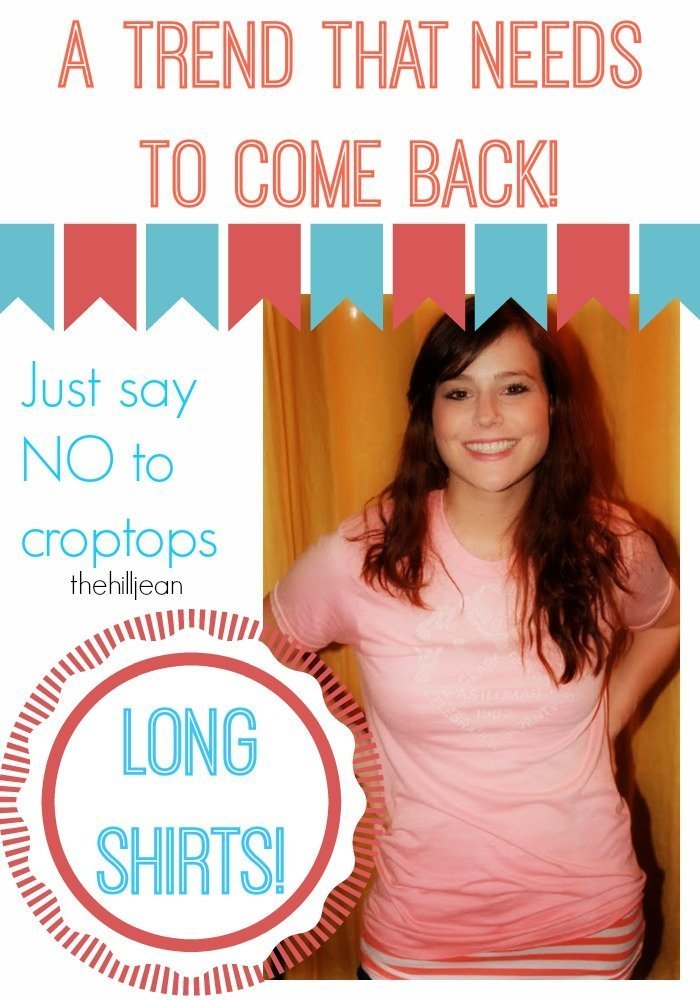 Let's talk about layering. Layering with tank tops, ok?
I don't follow fashion rules too well. I'm kind of a bender of fashion rules. Comfort, affordability, and comfort rule in my book. However, I don't like to loll around in sweats all the time. They have a time and a place, of course, but not every day.
I live in a close-knit community on campus. Us moms see each other every day. We don't get dolled up for playdates or girls nights. Nope. We just meet at the swings. Come just as you are. Some days we sport spit-up and lint, other days we might have new jeans. Most days we're just wearing what all moms wear when their home with their kids all day long: cheap, comfortable, practical clothes.
I am not by any means a fashion expert, and I don't think I look "cute" everyday. But I will say I've had some of the moms ask me how I manage to look put together in tee shirts. First off, I have a rule that I must have at least mascara on, otherwise I am known to look like a lizard.
Second, and most important, is that I don't just wear a baggy tee shirt that I got from a school function or inherited from my husband. Those I reserve for bed. Gotta have something special, right?
I am a thrift store groupie, and so I hunt for old, soft, wonderful teeshirts that have been broken in, loved, and discarded because they say things like "1981 Wilburs Family Reunion." Thank you, Wilburs, for your reunion. I dig the shirt!
Besides the awesome comfort of an old teeshirt, I have another rule, or actually, more like a law:
Thou shalt always wear an undershirt.
Is it better to have one child?
I ALWAYS wear an undershirt. Perhaps I've developed a strange disorder, but if I'm not wearing at least two shirts I feel at a loss. Here's why:
1.) Even if they're just a regular cotton undershirt they help smooth everything down.
2.) They keep the cleavage down and butt crack in.
3.) They add a pop of color to a plain shirt.
4.) They are slimming because they elongate the whole torso.
5.) They're just awesome.
Now…ahem. The embarrassing but totally necessary photos that I hope (maybe) prove my point. Starting with my favorite 1981 shirt that I wear every other day.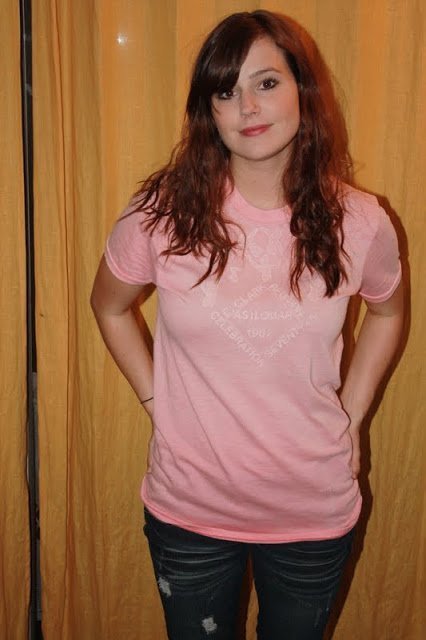 Without the undershirt. This shirt is actually pretty dang awesome anyways.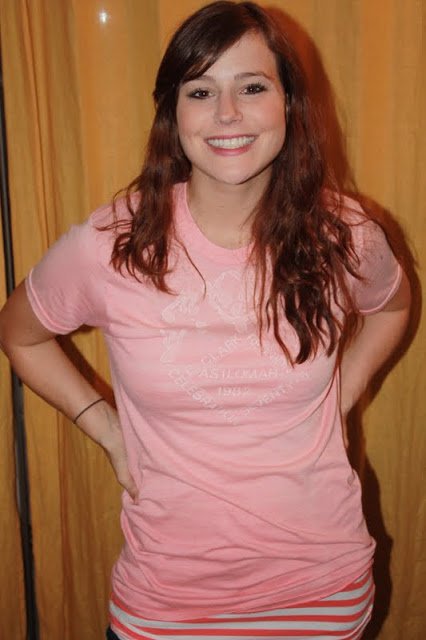 With a snazzy undershirt (curtesy of my dear friend Em).
Now, the short black sweatshirt that was made for people with 2 inch torsos.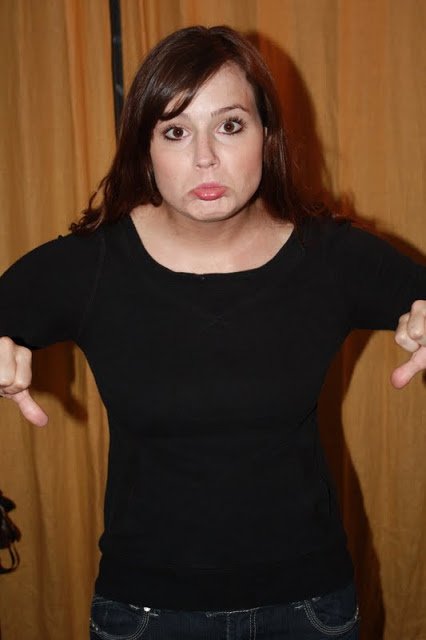 Down with short waists! Boo!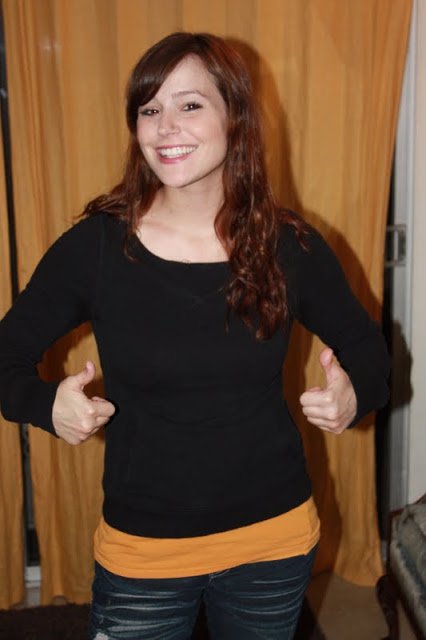 Ok…didn't realize I matched my curtains. Also didn't know how cheesy I look when I do that face.



Finally, a wife-beater, worn by a non-beaten wife.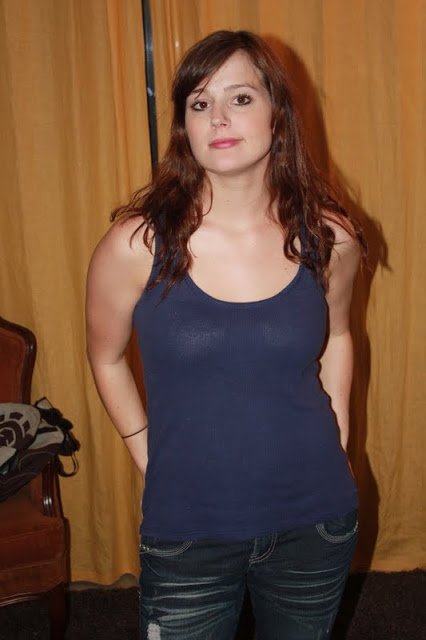 No one beats me, yo!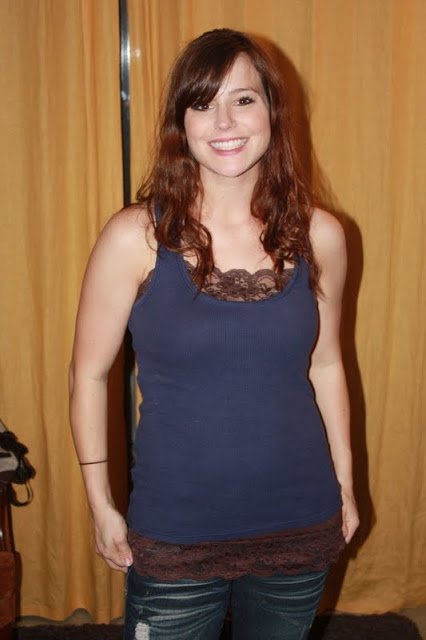 Lacy lacy
Now, of course I looked sad in the before pictures. I've noticed that people always do that in the befores and I wanted to impress upon you the wowness of the afters. My afters are so astounding because of my brilliant smiles, huh? (Actually, between you and me, I think the yellow curtains behind me are cranking out the yellow undertones in my teeth. Confoundit! Crest, you win again.) Nah. I dont know. You may all look at this and think I'm a huge nerd executing horrible fashion advice. But it's working for me right now, and I thought ya'lld like to know how I manage to look like a superstar every day. Right? ????
**This post was written in response to Mama Kat's weekly writing prompt. Head over there for some awesome writing! P.S. She has a picture where she's layering the undershirt, so clearly I am not insane ????