So…last week I gave y'all a preview of some of the clothes I would use in the 7×7 remix put on by the fabulous Natalia from Ma Nouvelle Mode.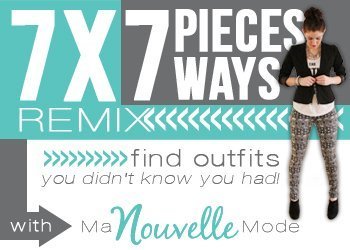 Today, it's time to show you how I pulled it off. And may I just say, that in the midst of moving, looking fashionable is tough beans. I've basically lived in sweats the last few days. So when I got all gussied up for my grand photo shoot my children naturally went into alarm mode.
"Where are you going, Mommy?"
"Why do you look nice?"
"Mom, you look pretty. Where are you going?"
"Why are you leaving us?"
"You never look this nice."
Ok, so the last one might be an exaggeration. But when you hear your kids suddenly bleat out compliments…well, you know that you're everyday face isn't quite good enough. For them.
Don't di-sect that too much. I'm just ranting. Now for the fun part. Here's what I went with.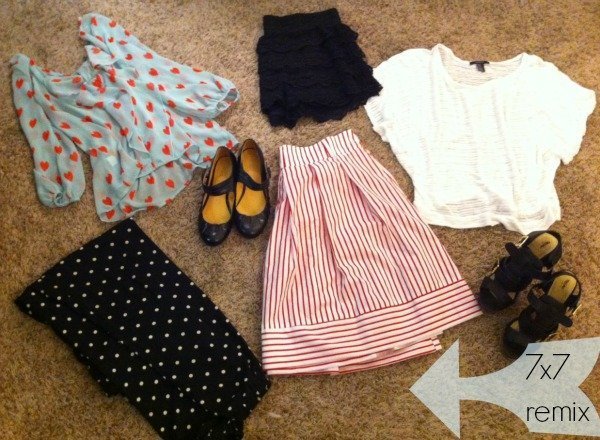 I know I promised to use that dinky striped skirt but guys, my butt's too big. No really, it is. I did us all a favor and went with this candy-striper skirt instead of the Kandy Stripper one I had picked before.
Amen.
So as you see, I have chosen several different patterns. I hear that's all the rage–mixing patterns. And I went with sensible shoes and not sensible shoes.
After doing one simple photo shoot I am in awe of the women who are capable of wearing non-sensible shoes for longer than four minutes. Kudos to you. And bless your little tootsies.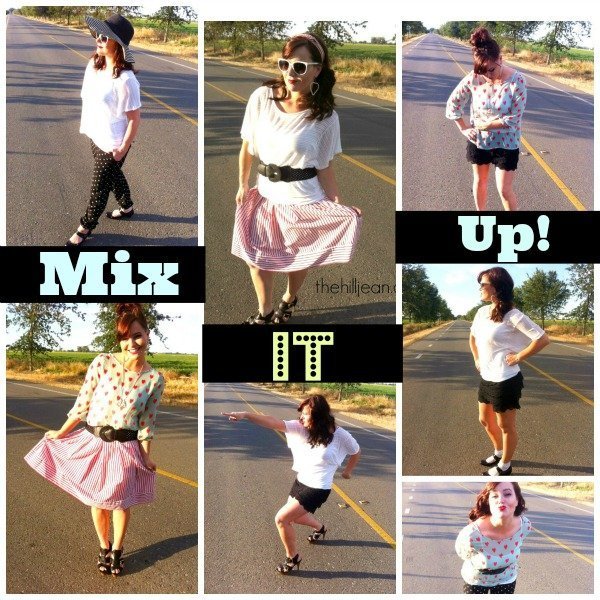 Yes, I took all these photos in the middle of a road. Yes, I changed in the car. And yes, someone stopped and asked if our car was broken down.
Is it better to have one child?
Break It Up With A Belt!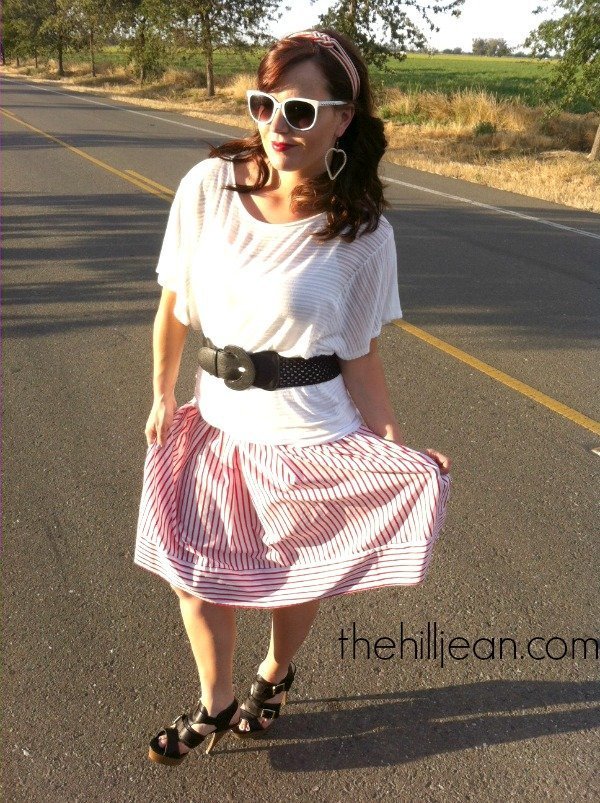 This skirt is an old number I stole from my sister's closet a long time ago. She probably forgot that it even exists. But then she'll see this and catch me. Whoopsie. This is a look that I am very comfortable with. Minus the really uncomfortable shoes, that is. I've done variations of this style for years. So it's a good thing I'm learning to mix it up. Otherwise I'll be 65 years old and still swiping from my sister and putting a belt on it.
Mix Patterns!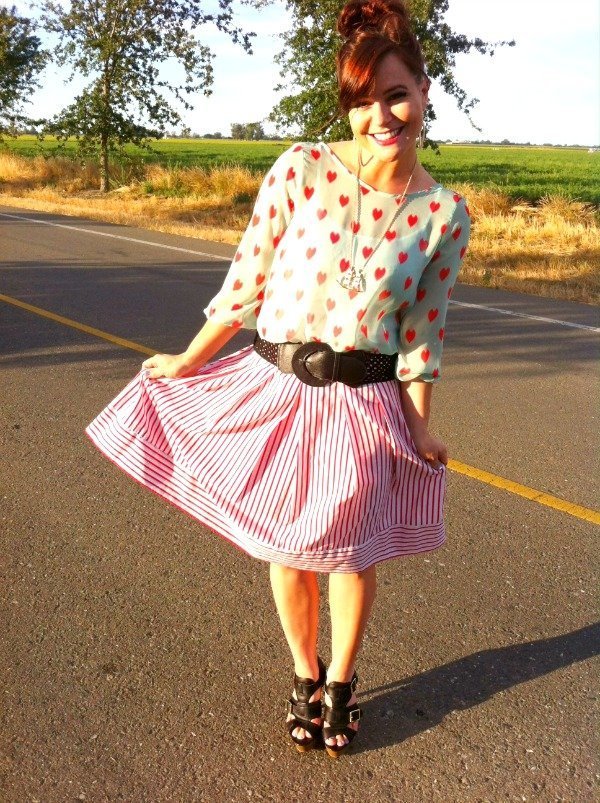 Ok, I love this combo! And I would never think to wear this. Seriously, these items have sat in my closet and never has it occurred to me to put them together. Thank you, Natalia for showing me my new favorite outfit! What do you think?
Mix Prints!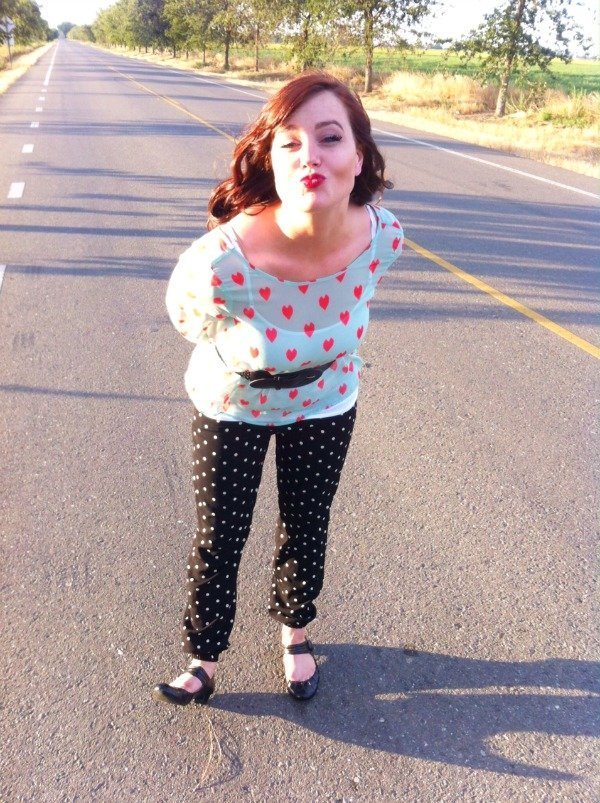 Another outfit I would never have thought of, were it not for the remix challenge. Crazy patterns. I look like someone who would talk too much on an airplane, but other than that I like it.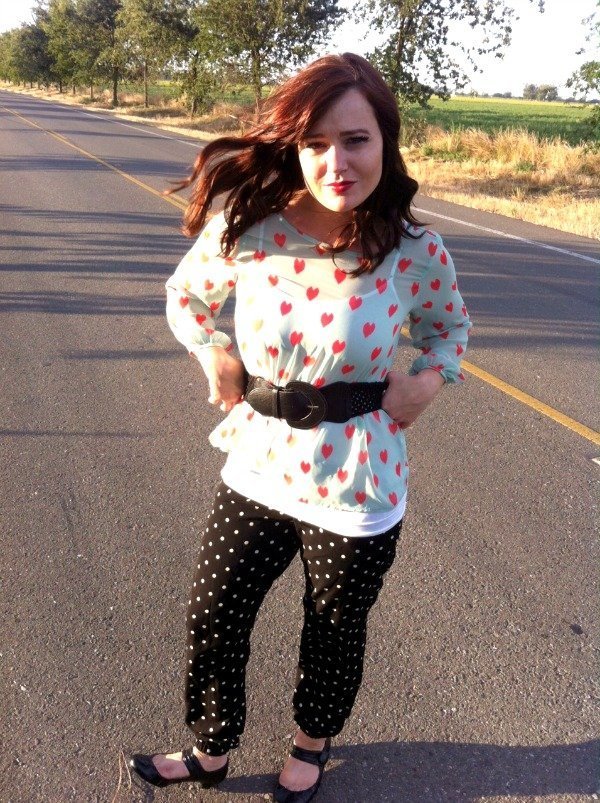 Not so sure about the shoes. I think I was trying to challenge myself a little too much.
Wear Socks!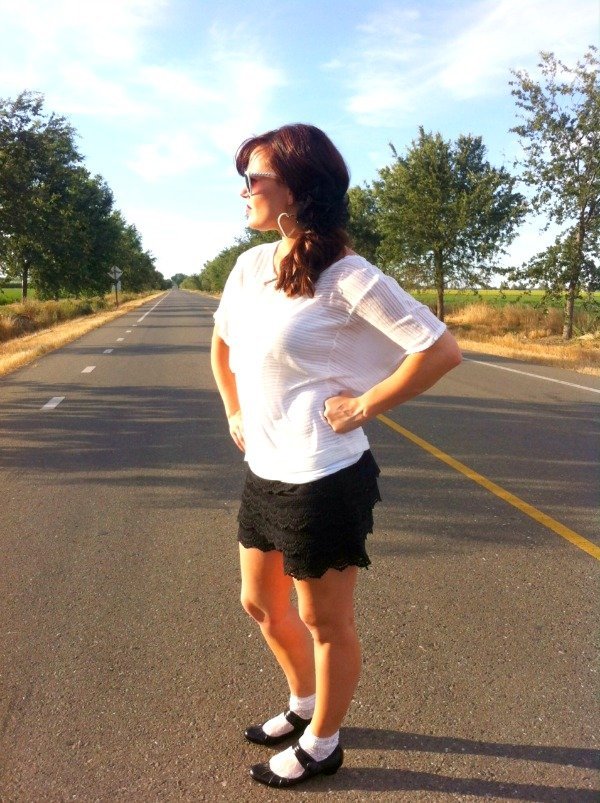 I call this my tribute to The Bachelor and the Bobbysoxer. Anyone see that? Why did I wear little lace socks? To go with my little lace shorts, of course.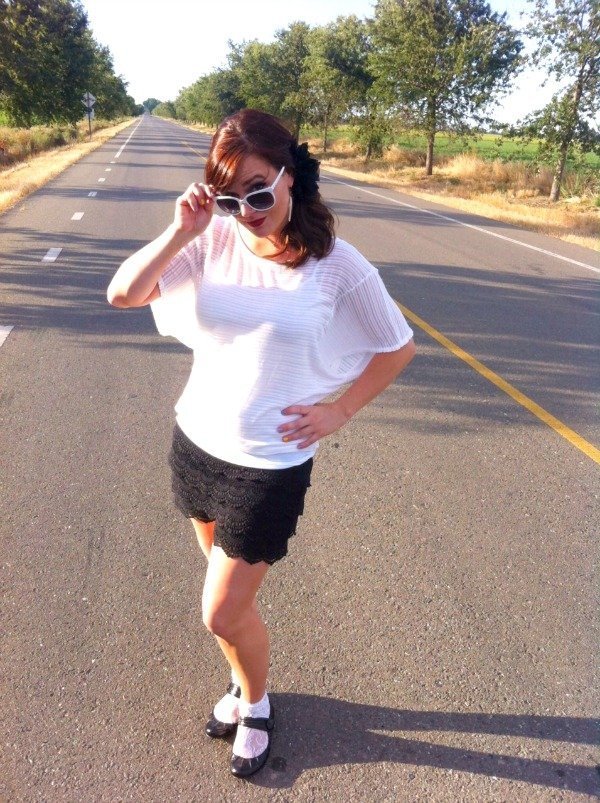 Also, to illustrate how different a look can be by your shoe choice. I give you, Exhibit B.
Switch Shoes!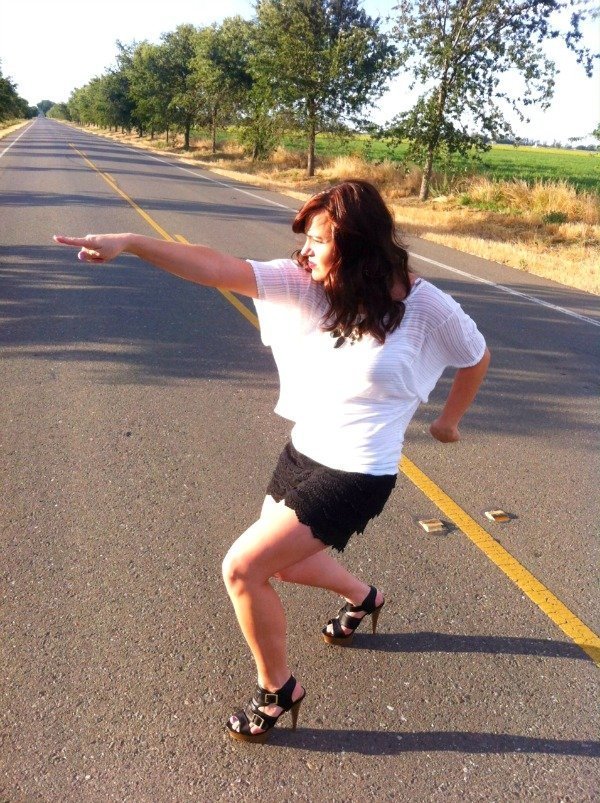 Here I am wearing very un-sensible, very sexy shoes. Totally changes the look, huh? What a fashion maven am I.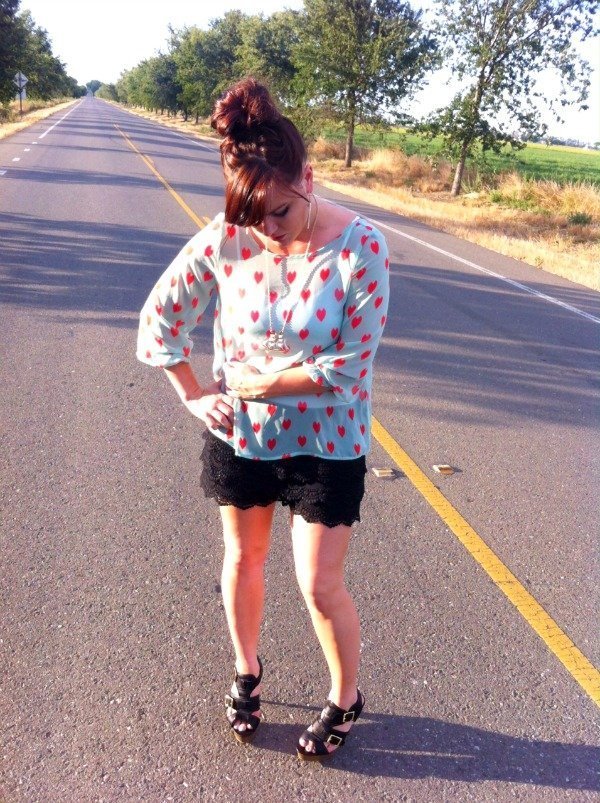 Boom. We just changed shirts, but kept the shoes. I like this one a lot. This is a safe choice for me. Except for the shoes. I'd probably kill myself if I tried to wear these in "public."
By the way, this shirt is way cute in the back. You have to see!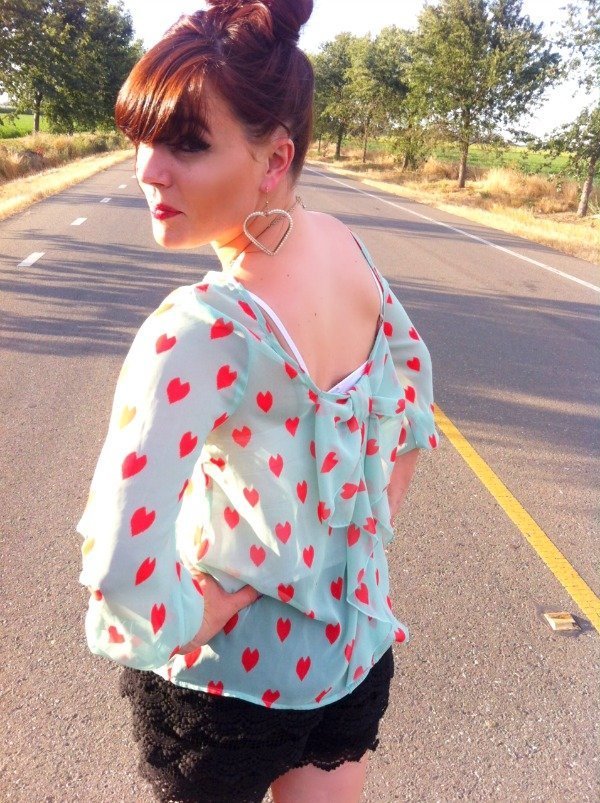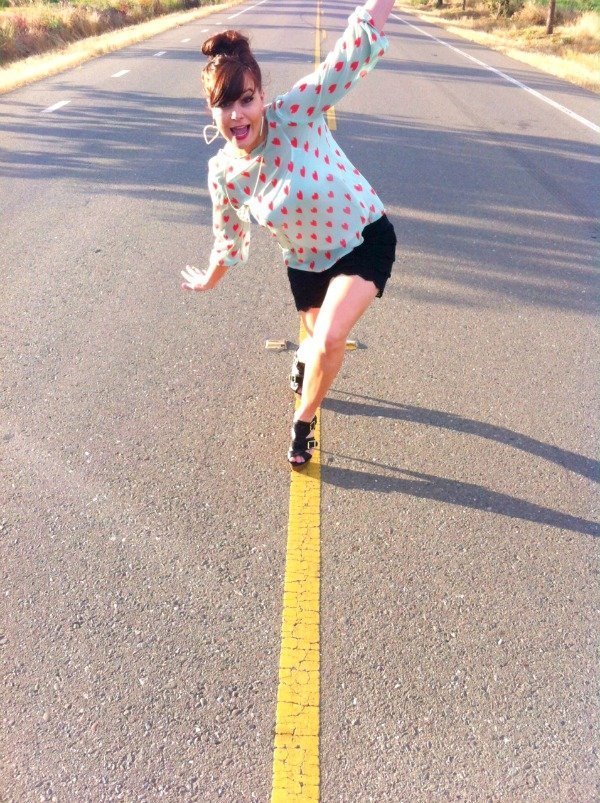 Accessorize With A Hat!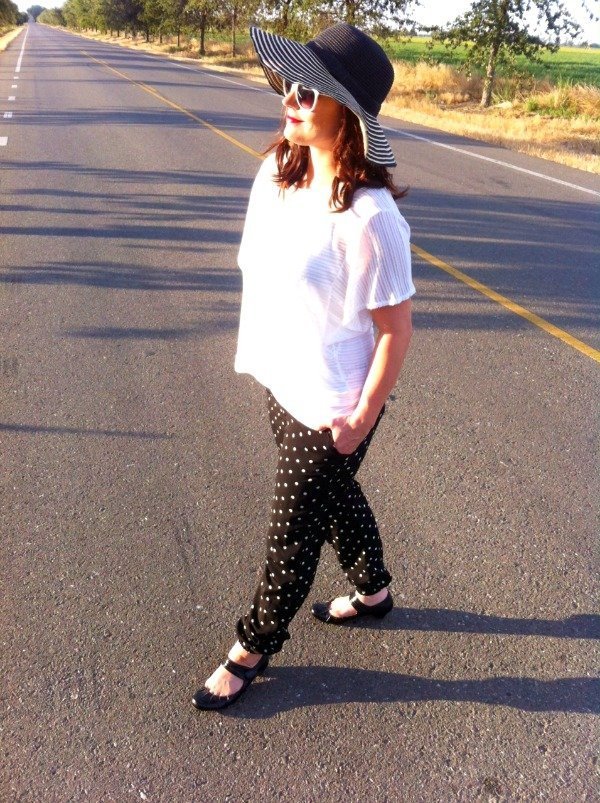 I like this outfit. I'm comfortable in it. Even my feet. Whenever I wear a floppy hat I feel half-lizard, half Audrey Hepburn. It's fun. Oh, I should probably tell you why I feel like a lizard. It's all because of Frank, you know, from Rescuers Down Under.
This guy.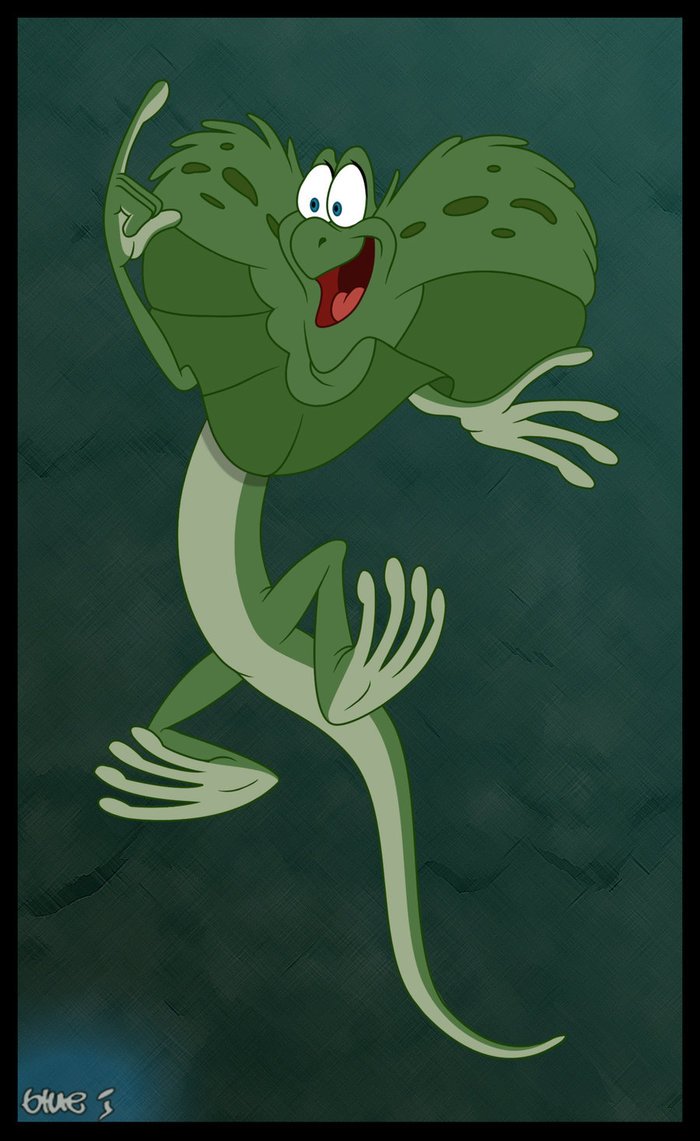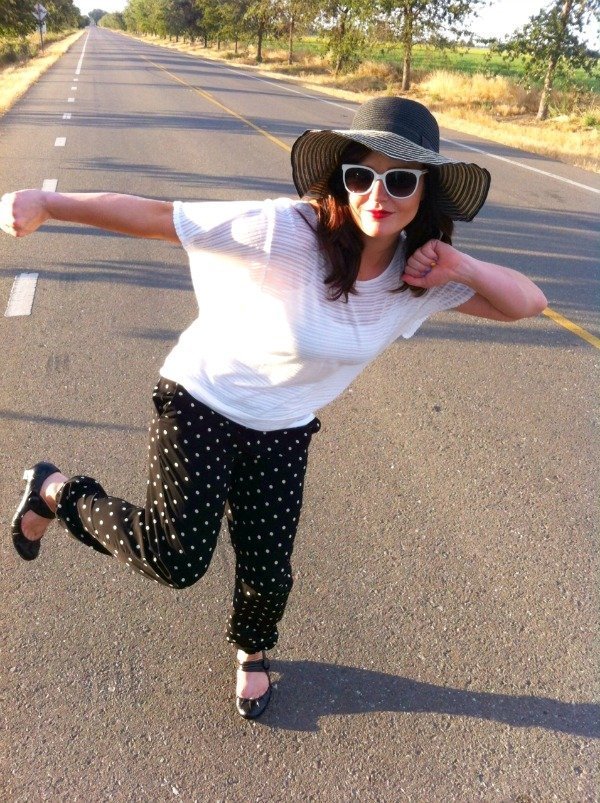 Now do you see the resemblance?
Welp, there you have it. I did my best. Now I want to hear your thoughts! Which outfit do you like best?
Now, I'm fashion small fry. I really have no idea what the heck I'm doing. But there are some brilliant ladies out there who sure do! Make sure you check out these other bloggers and see how they remixed their seven pieces! If you want to jump on board we would love to see what you come up with! Simply use the #7x7remix and #mnmremix on Instagram or Twitter so we can follow along.