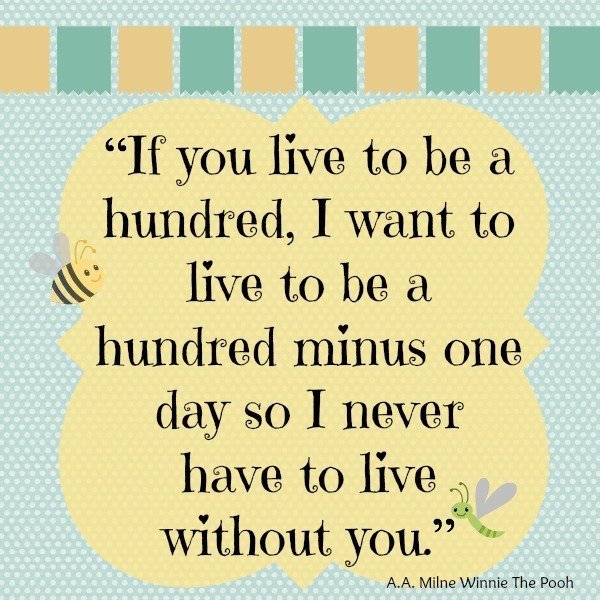 I've said this before, and I'll say it again: the things you love in childhood shape who you are as an adult. Ok, maybe I didn't say it quite like that, but I KNOW I at least somewhat said it when I was talking about Disney's Planes.
I pay close attention to the shows and movies that my children seem to favorite. I recognize that aspects of their personality are shaped by what they see on screen. Scary? Yes. Motivating? You bet.
I was the middle child among six kids. There were two sets of us: the big kids (comprised of my two older brothers and I) and the little kids (made up of my two younger brothers and sister.) I base much of my parenting off of what I observed as the "big kid." I had many responsibilities with the little kids. And I loved it!
I'll never forget the day I found out my mom was having my baby brother. I felt connected to him even when he was in the womb because I got to be there the day we found out if he was a he. (Although I was a tad disappointed that he was not a she).
When my brother was born, I was almost eight years old and very motherly. I got to change diapers, help feed him, and play with him during his tummy time. I always knew I would love to be a mom because I was Andrew's big sister.
And man, was he cute!
Andrew was sweet, cuddly, and just all-around loveable. He was the Winnie the Pooh of our family, and it's no wonder why.
Homeboy was obsessed with Winnie the Pooh. Still is, actually (never mind that he's 21 years old now). He had onesies and rompers with Pooh and Tigger all over them as a baby, and as a toddler he was content to watch episodes for hours.
Is it better to have one child?
One of my favorite memories of Andrew and Pooh was the day we took him to Disneyland. He was about three years old and so enchanted by everything he saw. What really held his attention, though, were all the characters walking around Disneyland for photo ops and signatures.
Unlike the rest of us kids, Andrew wasn't afraid of these giant, fluffy doppelgängers. In fact, he believed they were the real deal. Nothing could prepare us for his almost violent method of meeting these plush friends of his.
Let's just start by saying that the line for Winnie the Pooh was ridiculously long. Like, Sweepstakes Santa Claus at the Mall of America long. My darling brother was NOT having that line.
He didn't whine. He didn't pitch a fit. Instead, he wriggled out of my mom's grasp and started shoving children out of the way. Barreling himself to the front of the line, he threw himself onto Pooh and held him in a fierce and passionate grip.
You know how kids are at Disneyland. They're a little weirded out by the massive characters who appear so tiny on screen that they shyly succumb to the token photo and shake off the awkward embrace as soon as the camera clicks.
Not Andrew. He didn't give a hoot about the photo. He was all about the hugs. Eventually my parents were able to wrestle him from Pooh and a few angry parents and awe-struck kids got their justice served. We went back in line and he waited all over again for another hug.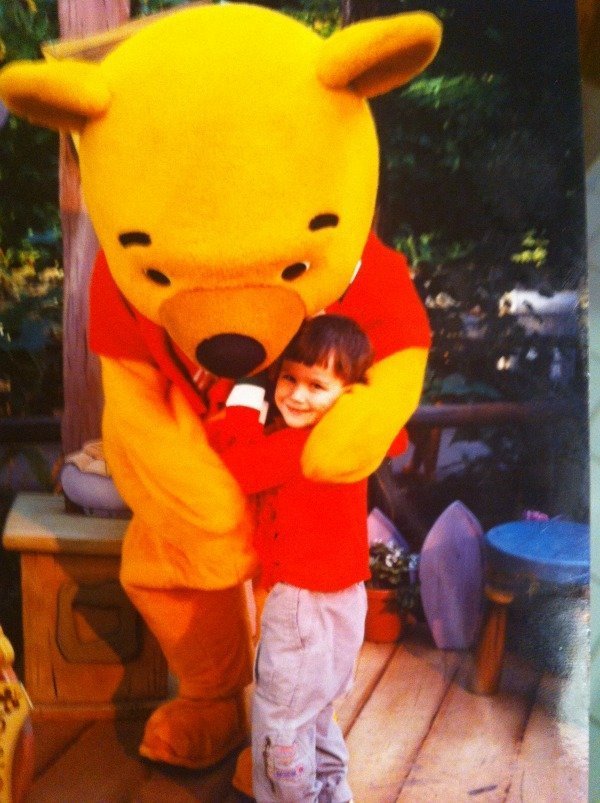 To this day Andrew won't let my mom toss out the old VHS collection of Winnie the Pooh episodes. He's still got that sweet and kind spirit that I adored as a little mommy-child. I really do believe much of that has to do with his obsession with Pooh.
Winnie the Pooh is all about friendship, kindness, loyalty, and simple fun. I saw how this adoration played out in my little brother's life and I have to say, I'm a believer. What your kids watch now will shape who they are as an adult. This is why we watch Winnie the Pooh.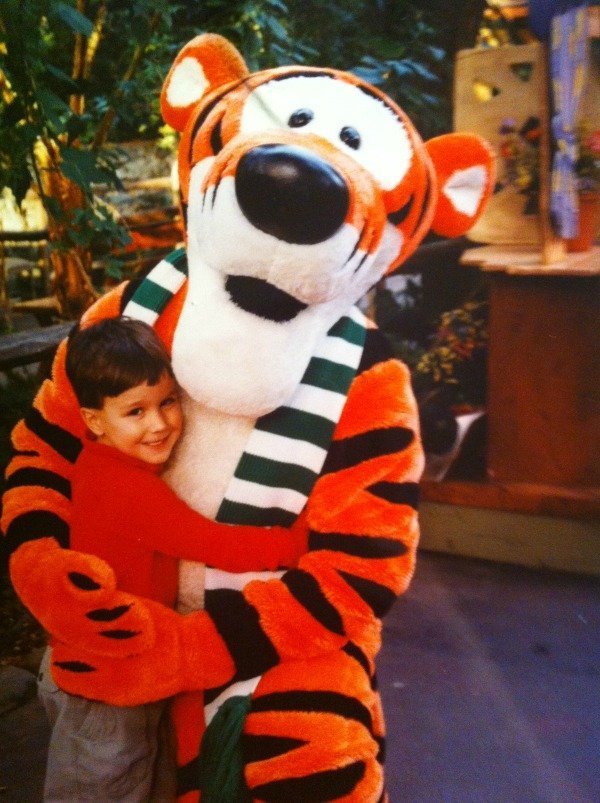 For the first time The Many Adventures of Winnie The Pooh is being made available as a Blu-ray Combo Pack and HD Digitial on August 27th. To learn more you can visit their website or Facebook page.
Now, to enter for a chance to win a $50 Visa Gift Card and a Winnie The Pooh Blu-ray Combo Pack, share with us the importance of friendship, imagination and adventure in your child's life…
Rules:
No duplicate comments.
You may receive (2) total entries by selecting from the following entry methods:
a) Leave a comment in response to the sweepstakes prompt on this post
"b) Tweet (public message) about this promotion; including exactly the
following unique term in your tweet message: ""#SweepstakesEntry""; and leave the URL to that tweet in a comment on this post"
c) Blog about this promotion, including a disclosure that you are receiving a sweepstakes entry in exchange for writing the blog post, and leave the URL to that post in a comment on this post
d) For those with no Twitter or blog, read the official rules to learn about an alternate form of entry.
This giveaway is open to US Residents age 18 or older. Winners will be selected via random draw, and will be notified by e-mail. You have 72 hours to get back to me, otherwise a new winner will be selected.
The Official Rules are available here.
This sweepstakes runs from 8/1/2013 – 9/3/2013
Be sure to visit the Winnie The Pooh brand page on BlogHer.com where you can read other bloggers' reviews and find more chances to win!