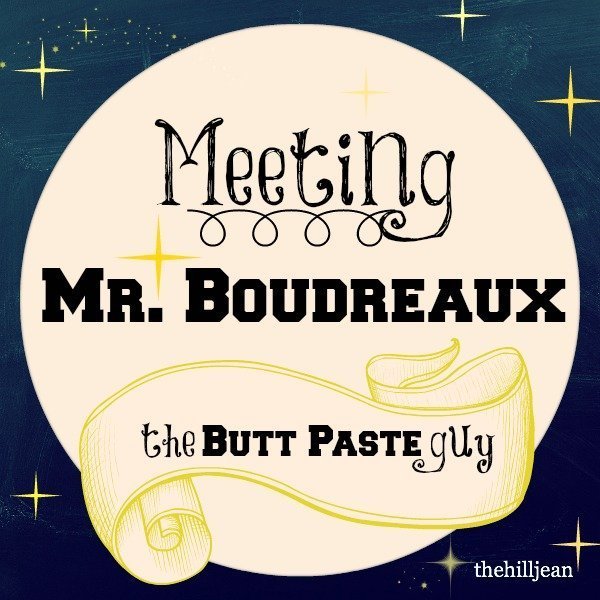 A while back I wrote about Butt Paste and how it is my brand of choice for treating diaper rash. I promise you, the post was a lot more riveting than the description I just gave. *ahem.
Well, I no longer have little ones in diapers (thank heavens), but Butt Paste is still something we keep around for um, unfortunate problems.
I used to refer to my children as the wildebeests. Now that we live by the beach they are my sand crabs. I personally hate the sand, but it seems they just cannot get enough of it. They're not fully satisfied until sand has entered every crevice and cranny of bathing suit and beyond. *Shudder.
Poor little Chaucer has gotten some serious chafing . I have no idea why this is an issue for him and not Coco, but it just is. Tis a sad thing to behold a small boy suffering. Especially at the beach! It makes things like chasing seagulls, jumping in the waves, and building castles not as fun.
The other day he was in absolute tears. And that is when I had the ah-ha moment. Ding! Butt Paste! Ok, I didn't have it on me, but I threw a t-shirt on him and after we got home I applied the booty paste. GUESS WHAT? It freaking worked. Instant relief.
Now, this stuff is in my beach bag. Who would of thunk that Butt Paste would become our beach staple?
While I was at BlogHer I had the opportunity to actually meet George Boudreaux, the mastermind behind Butt Paste.
I had no idea what to expect in Mr. Boudreaux. Would he be like a mad scientist, fixated on butt rash? Would he talk about beakers and experiments gone awry before landing on the perfect potion? Or would he be a big goof who snickered at the word "butt," like my dad and brothers do?
I had a great time chatting with Mr. Boudreaux. I found out right away that he has eleven grandkids and I instantly wanted him to adopt me as another grandchild.
Is it better to have one child?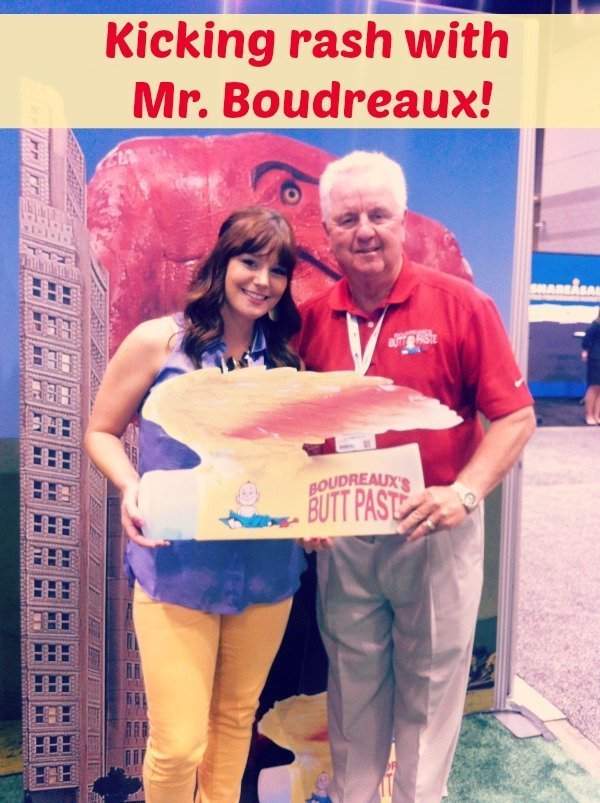 The man is like Christmas. Jolly, kind, and ready to laugh at a moment's notice.
He asked me about my kids–told me about his. Explained to me how he sort of just loved the edginess of calling his product "Butt Paste" in the 70's.
As we talked, I was able to figure out what it is about this product that makes it such a huge success. This man saw a need and met it by creating his own formula. It wasn't a big business venture at the get-go. Just a solution to a problem that every parent has to deal with in the baby years.
I think Mr. Boudreaux loves helping people. He used to just hand the stuff out in big old tubs. Fortunately, he also had the vision to take his product outside of Louisiana and made it accessible nation-wide!
So…revisiting why I liked Butt Paste in the first place:
1.) The name is awesome. Like, duh. I will always choose a cleverly branded item over something bland and safe.
2.) It doesn't stink! You know how most diaper creams stink to high heaven? You apply it, vigorously wash your hands, and hours later–can still smell it? Yah, this stuff doesn't smell. And it wipes off super easy.
3.) It works. Should this be reason #1? Perhaps. But really, this stuff works! My kids even love it. Observe. I didn't put them up to this at all. Well…maybe just a bit.
See? My kids LOVE saying the phrase, "Butt Paste!" We had so many giggle breaks during the making of this video. Wanna get your kids involved? I'd love to see what your children think of Butt Paste.
Right now, we're running a fabulous $100 Visa gift card giveaway that requires some creative endeavors, read the rules below to learn how you can enter. Watch this video for some inspiration!
Sweepstakes Rules:
No duplicate comments.
You may receive (2) total entries by selecting from the following entry methods:
Leave a comment in response to the Promotion prompt on this post.
Tweet (public message) about this Promotion, including a link to the video located here and exactly the following unique term in your tweet message: "#SweepstakesEntry"; and leave the URL to that Tweet in a comment on this post.
Post (publicly) a Boudreaux's Butt Paste-related picture on Instagram, including exactly the following unique term in the image description: "#SweepstakesEntry"; and leave the URL to that Instagram photo in a comment on this post.
Blog about this Promotion (including a link to the video located here and a disclosure that you have received a sweepstakes entry in exchange for blogging about this Promotion), and leave the URL to that post in a comment on this post.
For those with no Twitter or blog, read the official rules to learn about an alternate form of entry.
This giveaway is open to US Residents age 18 or older. Winner will be selected via random draw, and will be notified by e-mail. You have 72 hours to get back to me, otherwise a new winner will be selected.
The Official Rules are available here.
This sweepstakes runs from 8/19/13 – 9/15/13.
Be sure to visit the Boudreaux's Butt Paste page on BlogHer.com where you can read other bloggers' reviews and find more chances to win!