I'm sort of a high-maintenance gal. My skin is sensitive–so I have to be careful with what I put on it. My feet are enormously wide–so not just any shoe will do. My body needs coffee–but it has to be really, really good coffee.
I know I am high maintenance. I own that. And let's just get this out of the way here and now: if anyone were to ever nominate me for Survivor, know that you would be sending me to my grave. I could give you a dozen reasons why I am legitimately an expensive person, but I'll just stick with one: I was born this way.
Wait…someone else said that, huh?
Now, when I had my firstborn, my darling little girl–I assumed I had birthed another high maintenance zsa zsa bambino. So, I washed all her teeny things with newborn detergent. It seemed the right thing to do–and my house smelled like a delicious baby before she even got there. Sweet.
I used all sensitive products, slathered her bottom with each changing, and waited for nary-a-spot of a rash to appear.
And since nothing did appear, like, ever, I kind of started to slack.
Guess what? She was fine. Turned out she could handle our Tide detergent just fine. My husband was relieved that he could stop smelling like a newborn as well. Everything in our life got easier once we realized she wasn't as high maintenance as we at first assumed.
So naturally, when we had our second baby, our son, we started off as slackers. Well, not complete slackers, but we certainly didn't buy the newborn detergent! And I figured he could use the same line of shampoo and soap that his toddler sister used. But the biggest thing I slacked on was the butt slathering. I knew by then that it was all just a big waste of time until they get into stuff like peas and carrots.
Apparently the high maintenance gene skipped our girl and burrowed itself into our boy. Our boy who is SUCH a boy happens to be quite high maintenance. Poor kid.
Allergic to all dairy. Extremely sensitive skin. Particular to certain brands. I predict he'll like expensive coffee.
Is it better to have one child?
Now, I quickly learned that my little boy would require a tad more pampering than my daughter. We found out the hard way that he is severely allergic to dairy. It's not just that he gets a tummy ache and gas. No. If only it were that simple.
The easiest way to describe it is that after he has even a sip of milk or a piece of cheese, his little bottom appears to be scoured with the roughest grade of sand paper. I can always tell when he's had some dairy because the skin breaks out in teeny beads of blood. All over his little cheekies.
HORRIBLE, right??!!
The first time this happened I cried. He was crying, I was crying, and there was no way I could get him to wear a diaper.
My philosopher husband did what any logical human male would do: he went to Target and bought multiple tubes of rash cream. Through some painful trial and error we landed upon the absolute perfect match for my darling boy's mutilated bottom.
Enter Boudreaux's Butt Paste.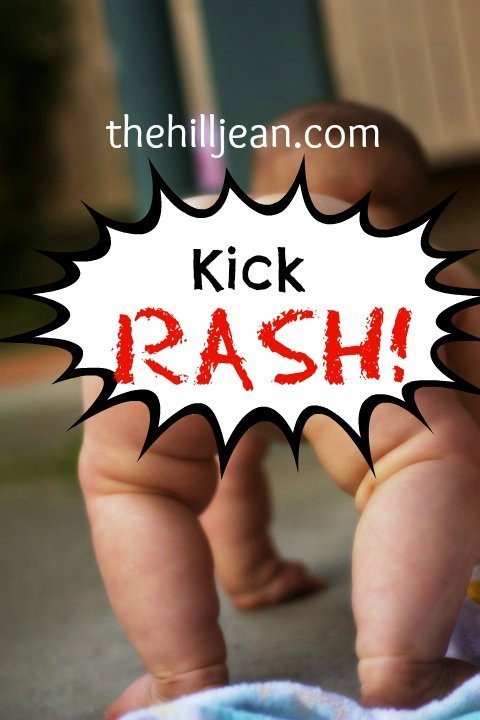 Beyond the fact that the name alone is AWESOME, the stuff works! It really does! Now, to be clear, I had used this product before and liked it. We had it on hand for Coco as a baby, and again for Chaucer. But I don't know that we had such a definitive test for its efficacy until this initial episode with dairy.
Before bringing out the Boudreaux's, we tried some other brands. Those brands worked great with Coco's extremely mild cases of diaper rash. They did not help with Chaucer's severe incident of butt scalding.
Boudreaux's did. It was soothing to him going on, and the stuff stays on even in the soppiest of diapers.
Now, before we go to things like birthday parties (where I know he'll slip something in his mouth) I prep him with the Butt Paste. I'm not saying it completely eliminates his dairy problem and the reaction his body always has to it, but it does alleviate the severity and the pain.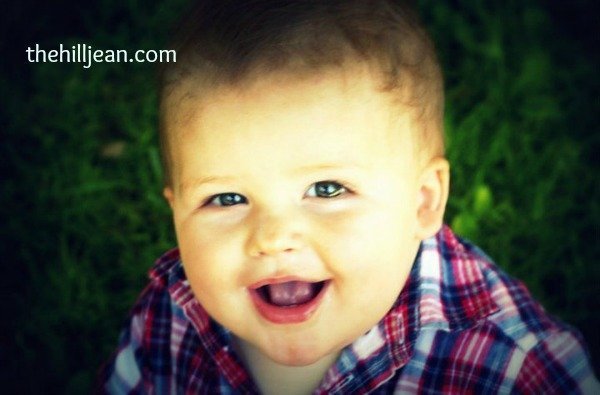 Do you have a kid with extremely volatile diaper rash? Have you found the antidote? Here are a few notes to store up in the old noggin if you're wondering more about the power of All Natural Boudreaux's:
Natural ingredients, including beeswax, which helps to heal angry bottoms.
It's light and creamy, rather than thick and sticky.
It cleans of easily.
It smells very mild.
Comes in a 2 oz. and a 4 oz. flip-top tube.
And yah, it kicks rash.
Just watch this video:
Okay, so by now you've probably picked up that this is a sponsored post. Well guess what, I really, truly, one-hundred percent believe in this product. It is a life-saver when you're in the throes of dealing with the victim of diaper rash. I like the peeps at Boudreaux's. You should too.
Go check out their Facebook page right here.
They want to give you $100.
Yes. It's true.
Here's what you have to do to enter a giveaway for $100 Visa gift card: first, tell us how you kick rash. Do you have any special tips you've learned on the front lines of angry bottoms?
Sweepstakes Rules:
No duplicate comments.
You may receive (2) total entries by selecting from the following entry methods:
a) Leave a comment in response to the sweepstakes prompt on this post
b) Tweet (public message) about this promotion and/or to share the above video; including exactly the following unique term in your tweet message: "#SweepstakesEntry"; and leave the URL to that tweet in a comment on this post
c) Blog about this promotion and/or the above video, including a disclosure that you are receiving a sweepstakes entry in exchange for writing the blog post, and leave the URL to that post in a comment on this post
d) For those with no Twitter or blog, read the official rules to learn about an alternate form of entry.
This giveaway is open to US Residents age 18 or older. Winners will be selected via random draw, and will be notified by e-mail. You have 72 hours to get back to me, otherwise a new winner will be selected.
The Official Rules are available here.
This sweepstakes runs from 3/18/13 – 4/15/13
Be sure to visit the Boudreaux's Butt Paste brand page on BlogHer.com where you can read other bloggers' reviews and find more chances to win!
Now, go kick some rash!