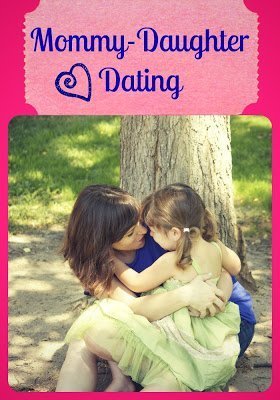 Do you like your kids? I mean, do you think that they're really fun people to hang out with? Are you in love with them?
Of course you LOVE your kid. There are some creepy, horrible mothers out there who do not love their children. Flip on the news and you will see sad stories that prove this to be true. I wish it wasn't so. I doubt any of you who spend time to read this here mommy blog are creepy, horrible mothers. You're probably like me: you love your kids to death, but you sure as heck get annoyed with them from time to time. There are moments where you don't necessarily "like" the way they are acting. It'd be easier if they were at school, or being babysat, or sleeping, right?
Fess up! You know you've been there (unless you're the perfect mom from yesterday's post). My Mom and I have a special story of when we really bonded as friends. As gals.
I was a really difficult child. I know that is hard to believe, but it's true. I was a turd, but partly because I had two older brothers that were always torturing and teasing me. I screamed a lot, got in trouble a lot, and had a really smart mouth on me. Not a good combination in a kid, right?
My Mom was pregnant with my youngest brother and rather than leaving me at home to fight with the older dudes she took me along to her doctor's appointment. It was the crucial appointment where she found out the sex of the baby.
Is it better to have one child?
I was eight years old and it was the perfect day. We drove for 45 minutes and she listened to me. I don't remember the conversation–what we talked about didn't matter. I just remember she took so much interest in what I was saying that I felt like the most important person in the world.
The big disappointment of the day was finding out that I'd be having a baby brother instead of a baby sister. I remember my mom laughed at my face when the doctor announced it was indeed a boy inside my mama's belly.
She made it up to me by taking me to get a big hamburger and then frozen yogurt afterwards. Those were the days when I did weird things like put gum-balls in my ice-cream, but nonetheless it tasted delicious and extra special because Mom gave me full liberty to get whatever I wanted.
We sat across from each other and talked like friends. I was blissfully happy. Maybe my mom was proud of me while I sat there trying to chew gum-balls and swallow frozen yogurt simultaneously. I got to be the bright, shining kid instead of the whining, screaming nuisance. Maybe she got a glimpse of the fabulous person I was to become…Ok, enough with my creative liberty.
The point of all that is, what started out as a convenient way to keep me out of trouble turned out to be the most wonderful mommy-daughter date. I was cool to hang out with. It wasn't a burden or difficult to spend that time with me. She wanted to be with me.
That day for my mom and I was breaking point in our relationship. It gave me a clean slate and I used it to its full advantage. No joke, from that date on, I became the easy kid. Because it was so earth shattering a realization for my mom and I, I wanna share some of the tips that made our day so special.
What makes up a great date with anyone is: going somewhere special and listening to each other share your heart.
At home, we don't listen to our kids that much. Sure, we hear them–the constant stream of questions, whining, and just NOISE sort of gets in the way of what they're really saying. Kids can say stuff that will blow your mind. But you have to listen to hear it.
1.) Take your daughter somewhere special. A date should be an escape from reality with the one you love. An escape that allows you to connect and grow closer together. Mark it as special and have the two of you dress up. Trust me, its more fun this way.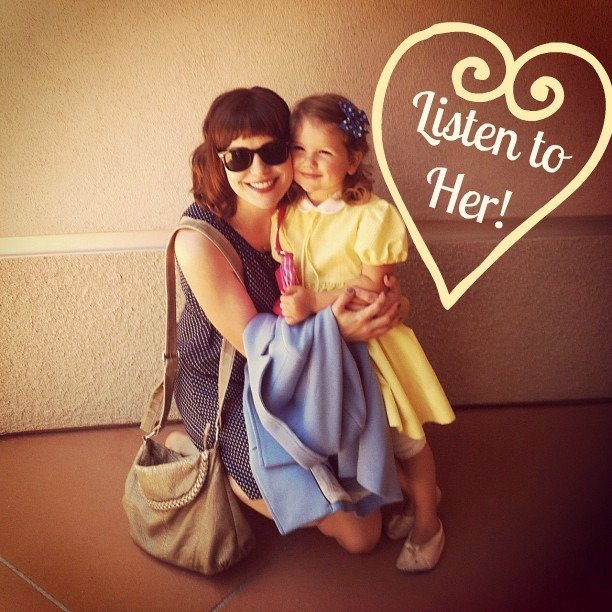 2.) Whether its at dinner or over an ice-cream with gum-balls, listen to her! Ask her questions about what she likes to do and who she wants to be when she grows up. What her favorite thing about Christmas is. Filipa over at Pepper & Buttons has this beautiful list of things to ask your children.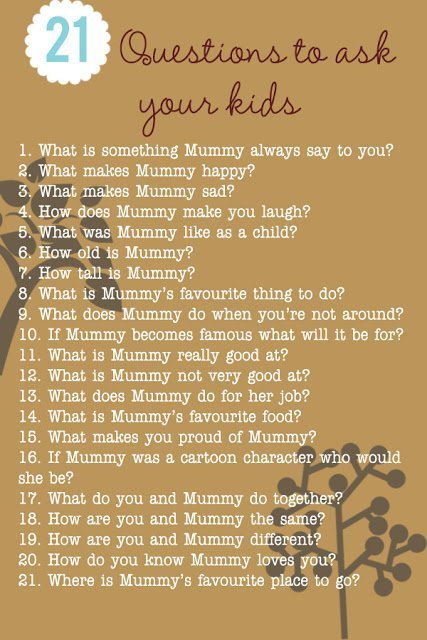 Have those conversations!
3.) Show her off! Be affectionate, smile a bunch, expect that others are watching her with the kind of wonder and excitement that has captured you! You'll fall in love all over again as you show off that beautiful little girl.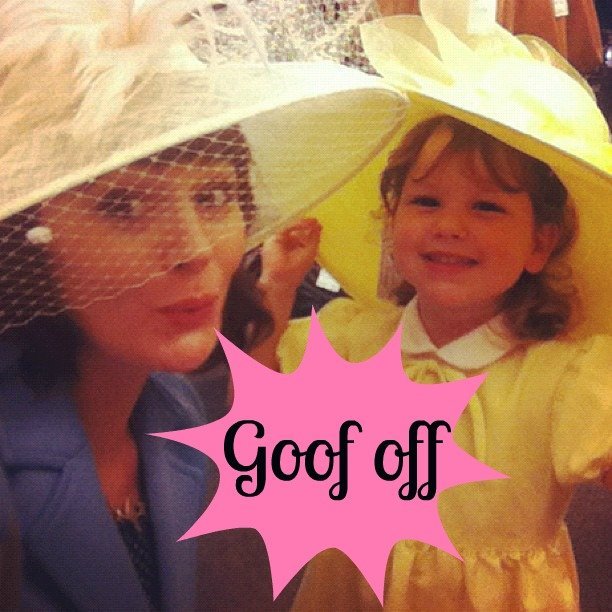 4.) Most importantly: Have FUN with your daughter. Goof off with her. Be silly–try on hats and sparkly shoes, have a dance party in the dressing room. If at all possible, try not to have to say "no" to her. Put disciplining on hold.
No, don't spoil her rotten or throw out all rules, but try to emphasize the special nature of your time together and how important it is to be on your best behavior on a date. I mean, that's certainly true of real dates, right? We all stay on our best behavior when we want to romance the other person and wow them with our best qualitites. This isn't lost on our children. In my experience, both as a child and as a mom, the joy of having mom's full, undivided attention usually produces the most perfect version of your child. Its a win win, folks.
5.) Build her up! We know as women what a difficult, emotional, and sometimes heartbreaking journey it is to transform from a little girl to a woman. We're bombarded from every angle about our self-esteem, our worth, and especially our image. Dates with your daughter can combat all the crap that our culture wants to throw at her. By asking her questions, listening to her, encouraging her, showing her off, and treating her with affection you will build that self-esteem and encourage the good qualities to shine through.
If you want some extra reading material on how to raise a confident daughter head over to Momma Made It Look Easy and read her post on 6 Tips for Raising Strong Daughters .
***