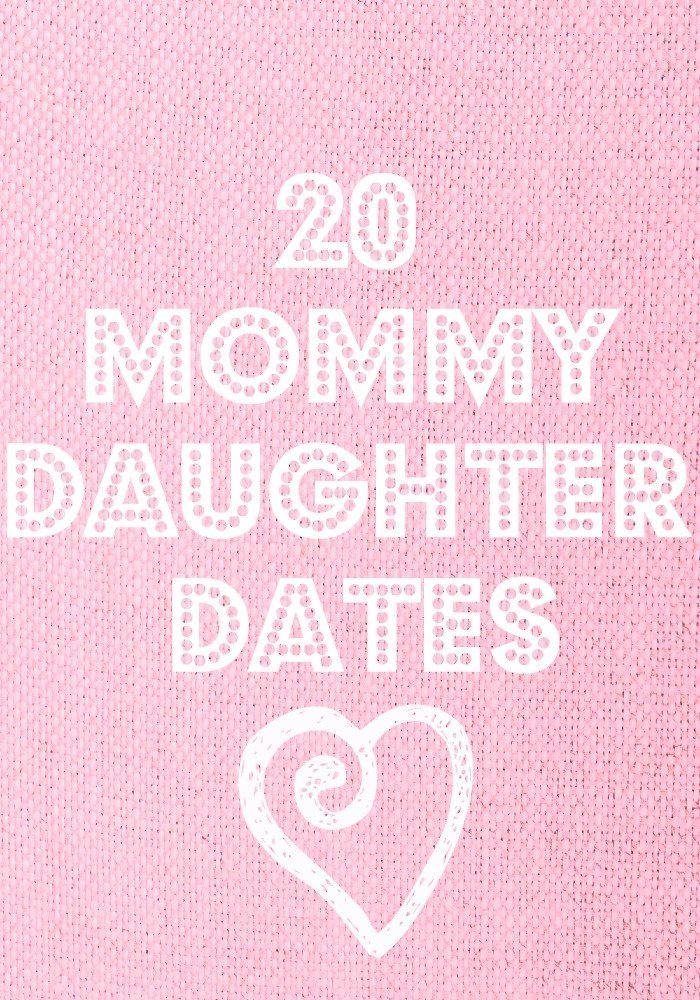 A while ago, I talked about how my Mom took me on a really awesome date as a kid, and it transformed me from being a she-devil to a proper member of society. The simple act of taking me out, by myself, to frozen yogurt literally transformed me from an evil ferret she-devil into a fairly decent little girl. I truly remember changing my behavior after that date because my relationship with my mom had changed.
I'm not a parenting expert, so the minute I start acting like I know it all is when I get poop thrown at me in Target by my screaming, naked child. (For the record, this hasn't happened. Yet.) I do, however, consider myself an expert, so to speak, in mommy-daughter dating. This has nothing to do with me, and everything to do with my Mom. I am a product–a success story of mommy-daughter dating.
And I want that same success with my daughter!
My hope is to provide y'all with some ideas that will fuel your relationship with your little girl! And you know, if you just happen to "Pin" it well golly-gee-whiz I'll probably do a little happy dance in the kitchen. Go ahead. Hit Pin the tail on the Hilljean.
This is a whopping list. I think some of the ideas transfer from younger to older children, but this is definitely geared towards the youngsters because this is what I know so far. But if you have older kids and have already done some of these activities please tell us how it went and maybe share some extra tips.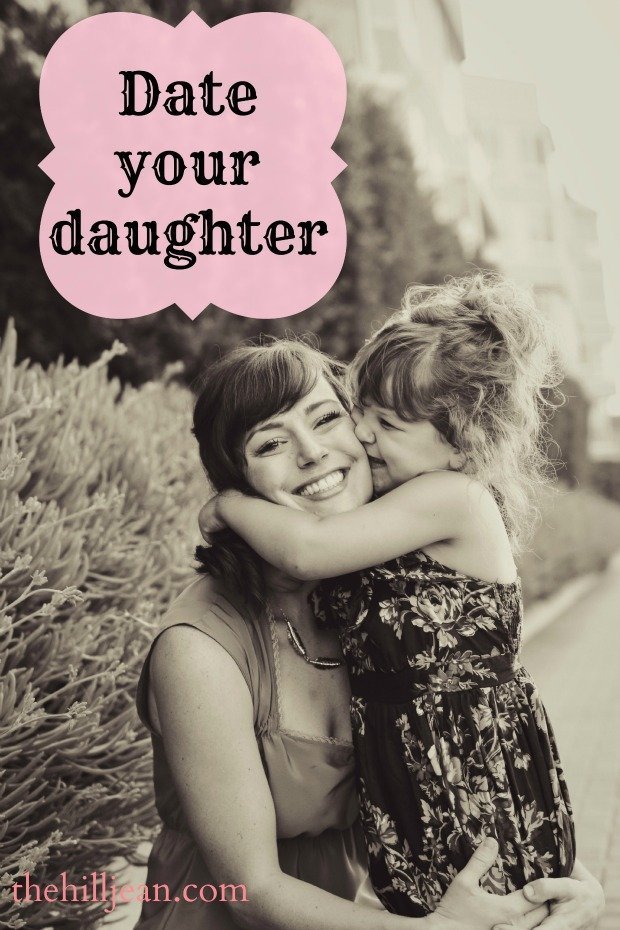 20 Super-Sensational, Fabulous and Fun Mommy Daughter Dates
1.) Frozen Yogurt. Ok, had to put this in here since it's got that sentimental value for me. This is one of Coco's favorite things to do with me to date. Probably because it involves chocolate.
2.) Park Play Date. Go to the park and actually play with her on all the toys. Go down the slide, swing with her, pull your arms out of socket on the monkey bars.
Is it better to have one child?
3.) Manis and Pedis. Go get your nails did!
4.) Plan a scavenger hunt or give her a treasure map and discover the clues together.
5.) Roller Skate. Take her to a skating ring and pad every exposed limb and skate at risk.
6.) Paint Pottery. Take her to a place like Color Me Mine and paint some pottery together.
7.) Shoe Shop. Girls love shoes. Let her try on high heels and model them for you. Walk away with some new duds for the both of you.
8.) Gift Shop. Take her to a dollar store and let her pick out some gifts for family members and friends. Give her an allowance and let her plan out how she spends her wad. This is a fun way to introduce the joy of gift giving while spending time together.
9.) Go to a movie. Very basic, but very fun as long as you don't see a lame movie.
10.) Go to a ballet. I did this with my mom when I was little. We saw the Nutcracker. While I loved all the pretty costumes and the dancing I was horrified by the men in tights. Their junk was gigantic and grotesquely encased in white tights. This was the determining factor that I would not be in ballet. Ever.
11.) Go to a play. My mom actually took Coco to a local performance of Wizard of Oz. It made a great impression on her and exposed her to another art form.
12.) Take her to an American Girl Store. They offer fun services like a Beauty Salon and Doll Hospital. I imagine this could be a rather expensive little trip–so I'd definitely wait until my daughter was a little older. But it seems like it could be a fun experience for a kid who likes dolls.
13.) Bake together. Kick everyone else out of the house and have a baking extravaganza. This is probably one of Coco's favorite activities to do with me and essentially all it costs is a little time and a lot of clean up. You could even do something so awesome as make a Nacho Cheesecake together like Sue did over at The Spin Cycle (do yourself a favor and visit her blog–she is in the top three for me).
14.) Girls Night Out. Get gussied up and go out for a fancy dinner. Just make sure the restaurant is semi-kid friendly ????
15.) Take her to a children's museum. You'll feel like you're doing something to make her smarter in the end. This is always a good feeling to end with.
16.) Go to the farmer's market. Eat fruit, listen to local bands play, and buy really expensive balloons.
17.) Go on a coffee date. Contrary to popular belief, it's never too early to introduce your child to the wonder of coffee. I get Coco decaf with a bunch of milk in it, but if that weighs too heavy on your conscience you could do flavored steamed milk, or hot cocoa. But your kid will be cooler if they drink coffee, just sayin'.
18.) Go to the mall. You don't have to really buy anything but there's always a fun attraction like a carousal or fountain, or Sees Candy.
19.) Do a craft together. Go to Michaels or JoAnn's and buy a little craft kit that you can make together.
20.) Stargaze. My kids love to go outside and say goodnight to the moon and stars each night. Grab a blanket, hot cocoa, and bug spray and have some quality time looking at the beautiful night sky. I bet you anything you'll have a deep conversation. When we look at the stars we end up talking about God, heaven, and when she can have a bunk bed. Sometimes zombies work their way in there, too.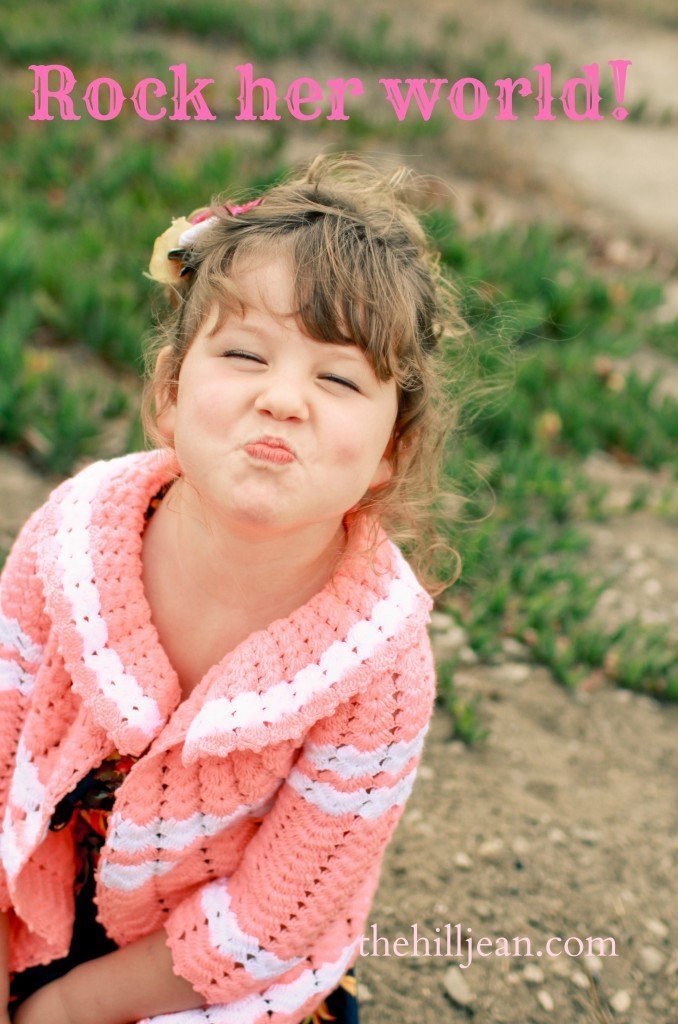 Welp. There you have it. Got any other ideas to add to this list? Have you done any of these activities with your daughter before?
***If you have older daughters or are on the lookout for more ideas check out my 20 Mommy-Daughter Dates: Older Daughter Addition. These scenarios are geared for girls from young teen to adulthood.