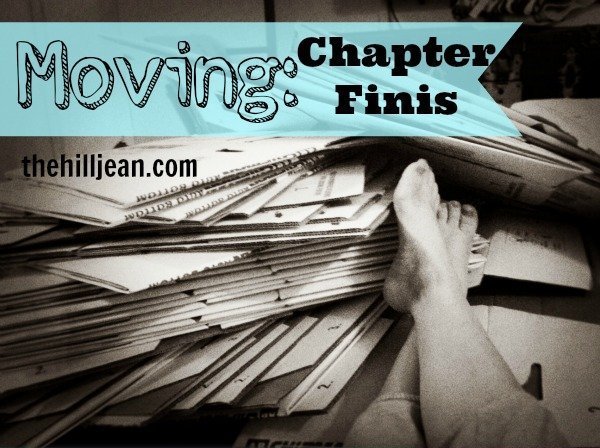 So…we're moving this week.
Every time I say that to myself it feels as if I'm simultaneously punched in the gut while downing a shot of tequila. Painful, invigorating, and a little nausea to boot.
I feel that this move is the biggest one of my life thus far. I said that when we moved here, but I had no idea what kind of life would take place here.
I'm not gonna lie, the three years we've lived in good old Davis, CA have been some of the hardest in my life. And that's saying something, cause high school was a doozy.
To briefly recap:
We moved here without knowing a soul.
We downsized–majorly. From 1200 square feet to 620 all in one big blow.
We discovered life with no dishwasher, no washing machine, and–the final rub–no garbage disposal.
I gave birth–naturally–to my second child three weeks after moving.
My husband started a brand new Ph.D. program.
We survived.
We were poor.
I got depressed.
I got sick.
I had three surgeries in five months.
I was diagnosed with rheumatoid arthritis.
We survived.
We were so poor.
Top ramen and pb&j poor.
We survived.
We made amazing friends who were also surviving grad life.
We learned what community feels like.
We all survived together.
That's it in a nutshell. Now do you see why I'm so sick about closing this chapter? It was huge. It was the chapter in a book where characters change and move forward. Where new obstacles are introduced and overcome. Where the setting is so in sync with events that you cannot tell the one from the other.
It was a major chapter in my life.
How is it over?
Saying goodbye to this place and the people here is so. so. hard.
But I guess that's how you know you truly lived in a place. If you can fly in and out with no jolt of emotion, no stab of nostalgia then something big did not happen.
I'm glad that life–nitty gritty-hard-crazy-terrible-shocking-fun-inventive-purposeful-raw-mundane-extraordinary-ridiculous-abundantly full life happened here. Isn't that the way it should be?
Chapter finis.
*****
Have you ever experienced an "end-of-chapter" kind of move? What did you learn from it?