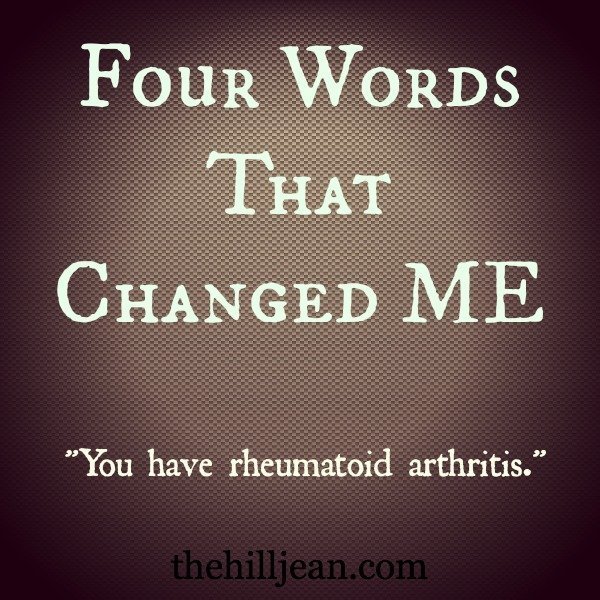 Its funny how all the life changing events are so concise, so brief in nature. Usually they consist of four words or less:
"Can we be friends?"
"You're suspended."
"Your dad was fired."
"Your grandma died."
"Will you marry me?"
"I do."
"I'm pregnant."
Is it better to have one child?
"It's a girl."
"I love you."
"Congratulations."
"We're sorry to inform…"
"We're pleased to announce…"
These statements mark life changes. Thousands and thousands of thoughts, emotions, events. But it all happens so fast, and then we take forever to remark on it. We turn it over and over. Savor it. Hold it–maybe sometimes reject it. I've had all these moments happen, and my fill-in-the-blanks are just as poignant and transcendent as everyone else's. And there's always more, right? I've lived such a short time but I do know from people much wiser than I that this is the way it goes.
The other day I received one of those life-changing-statements and the first thing I thought was how horribly concise it sounded.
My doctor walked in the room, threw a quick glance at me, and then said,
"You have rheumatoid arthritis."
It took me a few seconds to realize that he was giving me a diagnosis, and not just saying hello in another language. I even had the idea to laugh at how terribly awkward he was for waltzing in the room that way. Or, perhaps waltz is a poor word choice. More like marched in like a little wind-up toy. My Granny had a set of wind-up teeth that chattered. I felt like his words were about as disjointed as those teeth were on the countertop.
Anyways, I'm not trying to be dramatic. Really, I'm not. But when someone saunters in in a lab coat and changes your life in four words, you have to sit and think about it.
After the initial shock, and sadness, I was glad to get my diagnosis. I've felt like a crazy women since December, and it was sort of validating to understand that the nonsubjective lab test revealed an actual, tangible problem.
I had a doctor tell me a few months ago that "Everyone has aches and pains, maybe you're just depressed," and I have a good mind to take my labs over to him and shove them in his face.
Now I have a reason for the out-of-the-blue carpal tunnel (yes, they were caused by RA), the aches, exhaustion, and everything else that goes with it. I'm starting medication this week and supposedly it will freeze the damage where it's at and won't allow it to progress any further. I'm fortunate because so far there is only damage in my hands. If you wonder what I'm talking about, Google RA and look at the images–hands are usually the first thing to go, and mine aren't nearly as bad as the images that will pop up.
So here I am: shocked that I have a disease, thankful its not cancer, and apprehensive about the medication that is supposed to arrest this scary thing.
You know those commercials for different medications that start all negative and then become really positive towards the end? Like, the woman who is so depressed that she can't make breakfast for her daughter, and then by the end of the ad she is blowing dandelions in the wind? Well, what they don't want you to notice (as she goes from miserable to elated) are all the side effects. Side effects that make you wonder if just staying miserable might be better than losing your lung, or going blind or something. Apparently there are some brilliant side effects with my particular drug of choice (actually, not choice). I'm concerned about things like liver damage and lung infections–and while we're at it vomiting and mouth sores. It all sounds yucky, but I may not even have any of these reactions so I need to just get over it.
This post has reached the point of ranting, and you may say, "Go ahead. You need to vent." But I've already talked about all this stuff to my family and close friends, so it's a little overdone to continue it on the blog. On the other hand, if I start having interesting stories about vomiting, I wouldn't want you to get the wrong impression and think I'm pregnant. That is one HUGE no-no with this stuff. I cannot get pregnant for a while (which is fine, cause I'm more than content with my babies for now, plus I'm scarred from my natural birth).
The other absolutely horrible, rotten, no-good thing about this crud is…
It's hard for me to even type this, given my affinity for the stuff…
I can't have caffeine.
WAAAAAAA!!!!!!!!
Although I've been weening myself off the stuff, today marks the first day of not having any AT ALL. I don't know how this will work. I have a few ideas on how my day will play out, but I don't think it's a very positive thing to share.
So you see, those four words have very much impacted my life. I suppose they affect the rest of my life, as I'll probably have to be on medication for a very long time. There's no cure for RA, but I'm still harboring some hope that I won't have to take pills the rest of my life. That is just too overwhelming.
If I'm still alive after a day without caffeine I'll try to let you know how it goes. Thanks all, for reading and keeping up with us on everything. I know many of you have prayed for me and my family–we appreciate it more than words can say.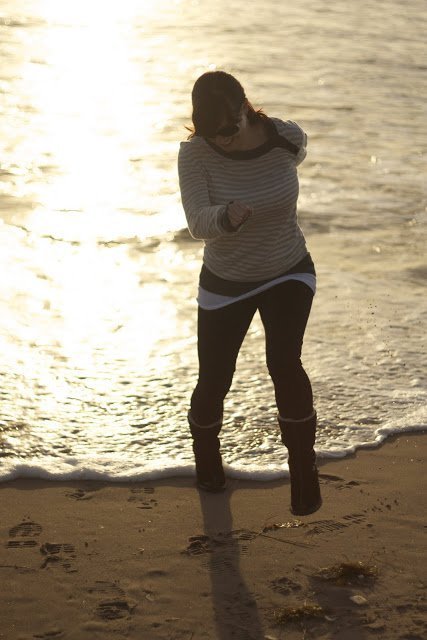 Cheers.