I am Hillary, and this is my spot.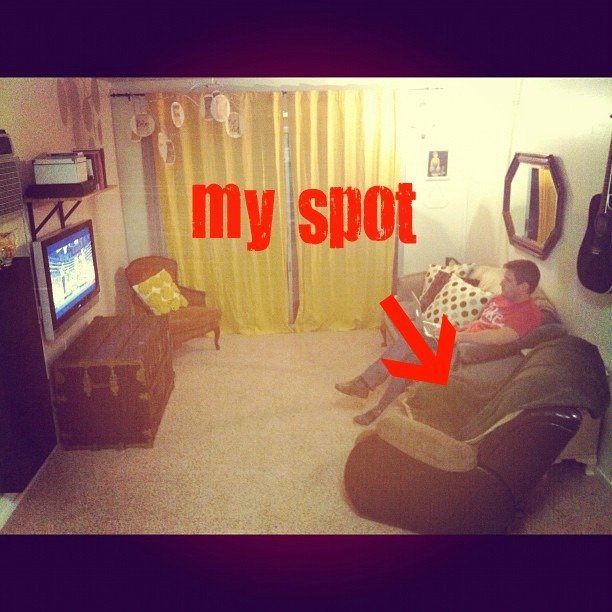 I've earned this chair fair and square. And I did not mean to rhyme but I just realized this would have made a cool poem. Oh well. I'm not that ambitious today.
Here's why this is my spot:
1. After getting rid of EVERYTHING to move to England, and after getting KICKED OUT of England, this was the first piece of furniture we bought and the only thing we had in our apartment for several weeks.
I was in my third trimester of pregnancy so you can see how vital such a chair would be. We set up an air mattress in the living room and that was our other "sitting" area…until Matt popped it by chasing our cat across it. That was a funny moment.
2. I nursed my newborns in that chair. If you've had a baby you know how important a good nursing chair is. There's something sentimental about such chairs. No matter how much the baby grows up into a kid, the chair stays the same…more or less.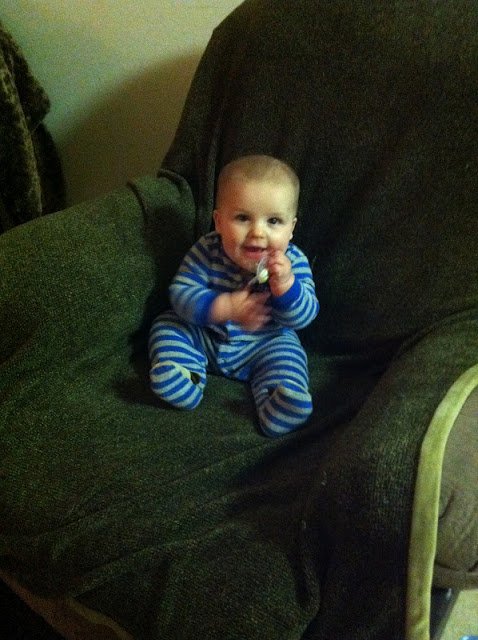 3. It's the puking chair. Both my children have puked on it multiple times. I do not know why they chose this piece of furniture to puke on. It probably has something to do with me being right there. Kids love to puke on their moms, and their mom's favorite chair.
And their mom's face. And that sucks.
4. I've scrubbed this chair multiple times. I just wanted to clarify that point after you read number three ????
5. It's my recovery chair. It's the perfect place to be after having surgeries, and I've had a couple of those.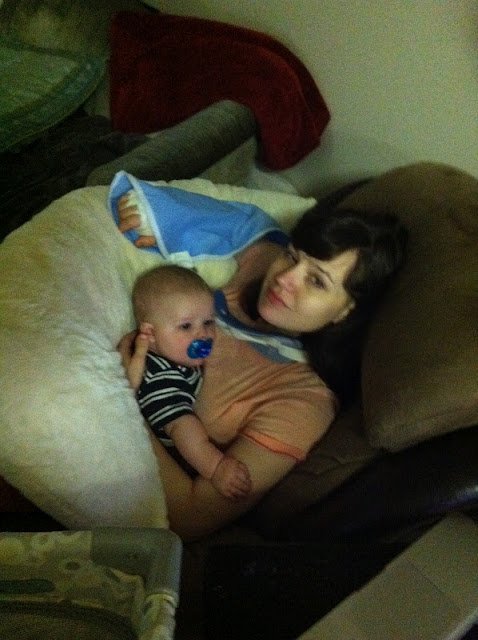 6. It's my TV show chair. Sometimes Matt tries to usurp me, but it is MY chair. I'll give him a turn now and then, so that he feels important, but it is MY chair. The kids really do think they're more important. Kinda goes without saying. They always usurp me.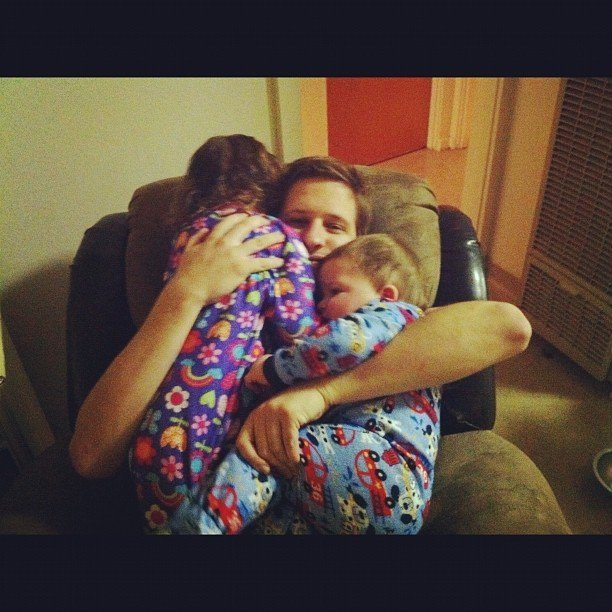 7. It's my blogging chair. You don't know how many blogs were written in this spot. It's a very inspirational place to be.
I'll be sad to let this chair go someday. I don't plan on losing it any time soon, but I figure there will come a time when my children ruin it it wears out.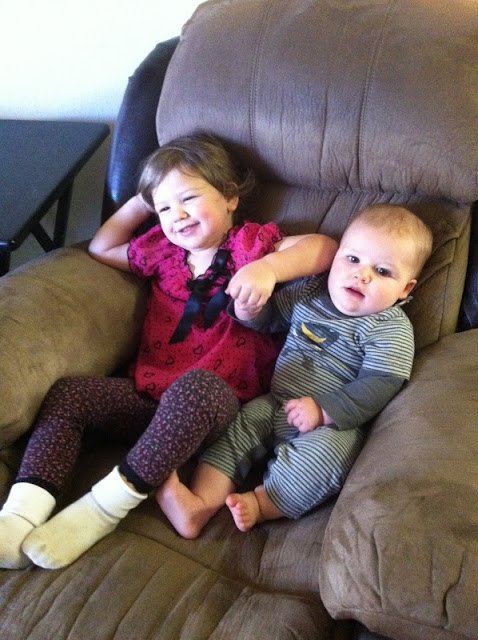 This was inspired by Mama Kat's writing prompt over at her weekly writer's workshop. Head over there for some hilarious writing and inspiring prompts!