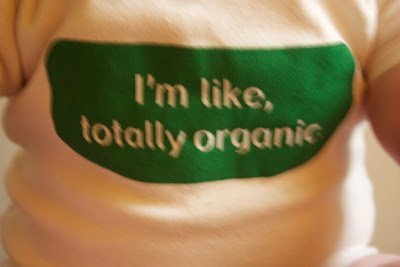 I should probably be careful about saying this. After all, I live in a world–country–town, that is obsessed with being healthy (and yet we are the fattest people alive, go figure). Anyways, a pet peeve that I have and maybe shouldn't have is for people who are health nuts.
I'm not talking about people who buy granola bars and jog. I'm talking about people that ONLY EAT ORGANIC and let you know it. Here's what I say to you, in my peevish fashion:
Ahem.
Good for you. You have money. You read books. You go green.
Is it better to have one child?
Praise the Lord.
Could you please not tell me about it?
Cause I watched Food Inc, I read labels, and I'm not a dummy. Our food is full of crap. But guess what? I cannot afford a complete organic lifestyle. I just can't.
I do my best to make healthy meals for my little family, but yah, I use instant potatoes sometimes. In fact, last night I used them on Shepherds Pie and guess what? It was bomb. And we eat the occasional Kraft Macaroni and Cheese. I'm sure there will be remaining particles in our colons five years from now, but you know what? They were on sale. Mmm hmm. And I can always do a colon cleanse, but I don't always have a surplus of money to blow at the health food store. I wish I did.
Then I would be cool and jump on the band wagon of stuff-strutting, propaganda-pushing, guilt trip-loading health nuts that populate our nation.
Ok. I've had my peevish rant.
************************
Now for an apology. I love all of you healthy people. I feel like if you came to my house and used my toilet your poop would be clean. Thank you for that. However, I might be embarrassed to serve you my staple snack of Ritz crackers and cheese. My peanut butter is organic, cause I just think its better, so could I offer you that? And what to drink? Diet Coke? Oh wait! I'm sorry, you're absolutely right. I might as well offer you battery acid. I'm sorry. Here's some water. Crap! It's not filtered! Umm, how about I just pump a bottle of my creamy breast milk for you. That's about as organic as I can get these days.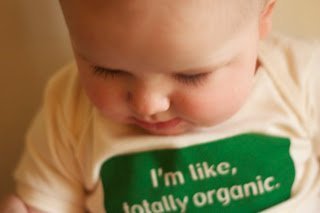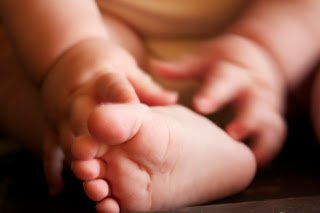 See? I'm freaking out and you're not even here. I both love and hate you organic-healthy-know-it-all-people. You make me want to be better, and you show me my horrendous shortcomings. And when you step up to the health nut soap box, my response is to listen with interest and then want to throw my biologically altered tomatoes at you. Cause I'm trying. But its not enough. And you make me realize how HUGE an organic lifestyle really is and I just want to be all or nothing. And I can only do "some." So its lame.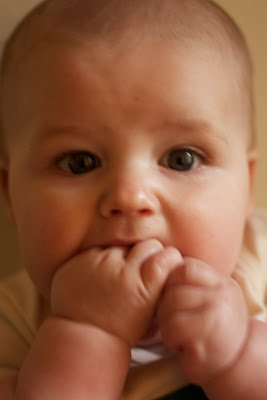 And that is why this is a pet peeve that I have and shouldn't have. Ugh. Off to go eat a hormonally charged chicken that spent it's caged life knee-deep in feces. Hurray.
**This post was inspiring by a prompt at Mama Kat's. Head over there for some great writing!