They say that good fences make good neighbors. If that is true, then we have the crappiest neighbors ever. Our bent and rusted chicken-wire is perhaps the worst fence of all time.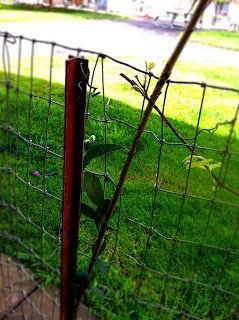 This is our fence.

But you know what? I have the BEST neighbors. Ever. Like ever ever. Like Full House, Family Matters, and yes, even Andy Griffith has got nothin' on us.
I almost didn't want to blog about this because there's no way not to talk about it without bragging. As humbly as I can say it (and now that I'm saying it it's no longer humble) I believe that where Matt and I live now is perhaps the best neighborhood we will ever live in here on earth. The only thing that could be better is if my best friend lived next door and my sister across the street. Sigh.
What we are experiencing now is a unique phenomenon. There are several key factors as to why we are so tight:
A.) We all live in really old, crummy, tiny apartments. There is no competition with the Jones' over landscaping or new awnings. No matter how hard we try–and dang, do we try–these apartments are hideous.
B.) We are all in some way, living the university lifestyle. In each apartment, there is at least one person going to school.
Is it better to have one child?
C.) We all step in duck poop, get our food stolen by the squirrels, and watch the four wild turkeys roam from parking lot to playground throughout the day.
It's funny that you may live on the same street as someone for five years and never talk to them. But really, beyond sharing a street–what do you share? Here, we share a lot. Sure, some people don't want to participate in the community or maybe just feel that other barriers are too great–but overall, we are in it together.
It's good to share. We all know how hard sharing is for children. It is the number one complaint out there on the playground. "Coco's not sharing!" "Ava needs to share!" "Owen won't share with me!" And on and on it goes.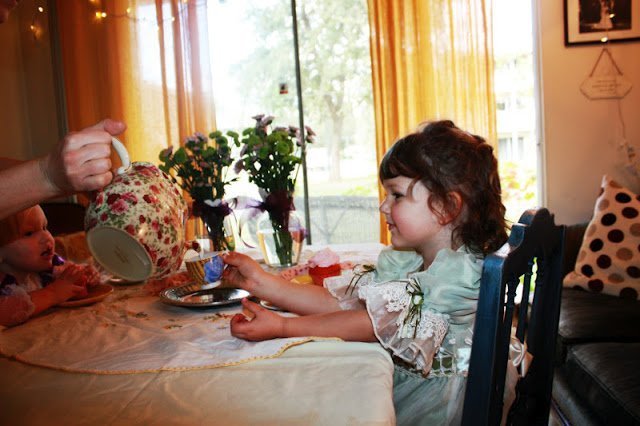 But what about sharing among adults? If you think about it, we all need or want something and the extent of those desires vacillates throughout the day. "Would you grab my laundry for me while you're over there?" "Can I have an onion?" Can Coco borrow a bike for a few weeks?" "Could I have some baby wipes? We're down to paper towels over here." "Could you watch my kid for five minutes while I go grab the mail?"
A few weeks ago one of my neighbors brought me out a cappuccino to the playground. It was cold out, our daughters were playing together, and she happens to have an espresso machine so she just darted inside to whip up one of the most amazing cappuccinos I've ever had.
We sat on the bench and watched the girls play, sipping from frothy mugs. It occurred to me how special it was that we could do that together, as neighbors. But really, all it comes down to is sharing. She shared some espresso with me.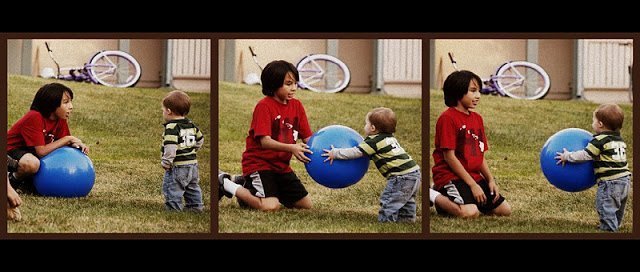 When our plumbing went all schitzo on us there was a day where we couldn't use our toilet. I became immensely aware of how close we are with our neighbors that we can run in and use their bathrooms without it being too awkward. What would I have done on a street where I know none of my neighbors? I guess that would have meant staying somewhere else all day, right? Life is easier with good neighbors.
You don't have to speak the same language in order to have a conversation. We have quite a few families here from different countries. Some of the members don't speak a word of English. But, I've learned, you can have a full conversation with nodding, pointing, smiling, and saying "Ah."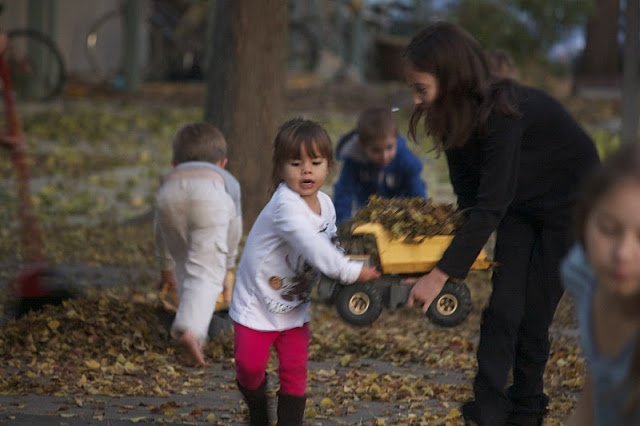 I think Mickey Mouse or Barney taught my daughter that "Sharing is caring." She'll say that sometimes as she hands someone a toy or piece of food. When it comes to neighbors, I think that sharing is one of the best ways to care for them.
Good fences make good neighbors. Good fences separate neighbors. Good fences delineate mine from yours–so I don't have to share this piece of "mine." My crappy, chicken wire fence blurs the line of mine and blends it with yours. I'm so thankful for this crappy fence.
This post was written in response to one of Mama Kat's weekly writer's prompts. Head over there for some great writing and inspiration!