So over at
Moments That Define Life
, Nicole (a super cool blogger) hosts this fun list meme called
Listable Life
. She provides the perfect little prompt to get you thinking and then writing. Best of all, it's in list form. That means its fast, concise, and quirky. Today's list is about guts.
Five Things I Don't Have The Guts To Do:
1. Touch, hold, or even look at a turtle. I hate them. I know some people find them cute, but to be quite honest if I were given a choice I'd rather be holed up somewhere with a spider than a turtle. *shudders.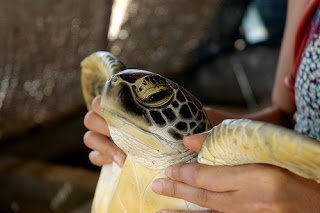 I can hardly handle the copy and pasting that took place just now.
2. Quit Facebook. I have been so annoyed with the supposed "book" of faces lately. It seems as if I'm only friends with weird brands like Land 'O Lakes Butter, and people I used to babysit. Most of the cool kids have left Facebook. People like my brothers and my sister. They're so much cooler than me. But somehow, I just don't have the guts to walk away just yet. The real reason is, I will avoid, at all costs, the inevitable and morbidly disgraceful RE-entrance to facebook. Because it seems like they always DO comeback. I'd rather wait til I know for sure that Facebook is DEAD before I leave it.
3. Go blonde. Highlights, sure—but they really don't look that great on me. My forte is a nice, solid brunette and sometimes a little red thrown in the mix.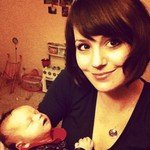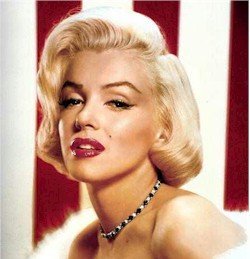 But to just go all out BLONDE is craaaaaazy. Confession: I have entertained the idea just because it would be so drastic and different. I mean, I'm pretty sure if I did it—without telling anyone first—people would flip. This sounds like SO much fun, doesn't it? Ah, but those danged guts. I don't have them.
4. Move my blog to WordPress. Again, like Facebook, all the cool kids are doing it. But I just don't have the energy to try all that. I was actually, long ago, going to revamp my whole site. I was even going to meet with a web designer and do it all professional-like. But then my body started falling apart and the next thing I knew I was scheduled for two hand surgeries. So…yah. Suddenly WordPress wasn't so important.
5. Vlog. I don't have the guts to talk into a my webcam and then post that on my blog. I hate the sound of my voice, I look confused whenever a camera is on me, and I sound so much better when I can go back and delete stuff/revise it. I'm not tech savvy enough to know how to edit a video. Therefore, I have no guts to vlog. And I'm actually fine with that. I don't think anyone's really missing out on anything in that department.
There you have it. What do you lack the intestines for?