I'm am one accomplished little lady today. I am never, ever accomplished so I feel totally fine with bragging right now. Allow me this small pleasure and listen ????
So…I got up with the kids this morning (usually Matt does.)
We made breakfast together. (Matt usually does this, too, because I'm all curled up in a stiff ball).
Yah, I was THAT mom. That awesome, fun mom that laughs when eggs slop on the floor and adds more syrup to the waffles. The kids loved me.
Chaucer: "Tank you, Mama!"
Coco: "You're awesome, Mom! Let's do this every day!"
I felt the need to really revel in my awesomeness so we served breakfast in bed for Daddy. I told him not to get used to it, but it was fun to see the look of shock on his face when I served huevos rancheros and waffles…in bed.
Is it better to have one child?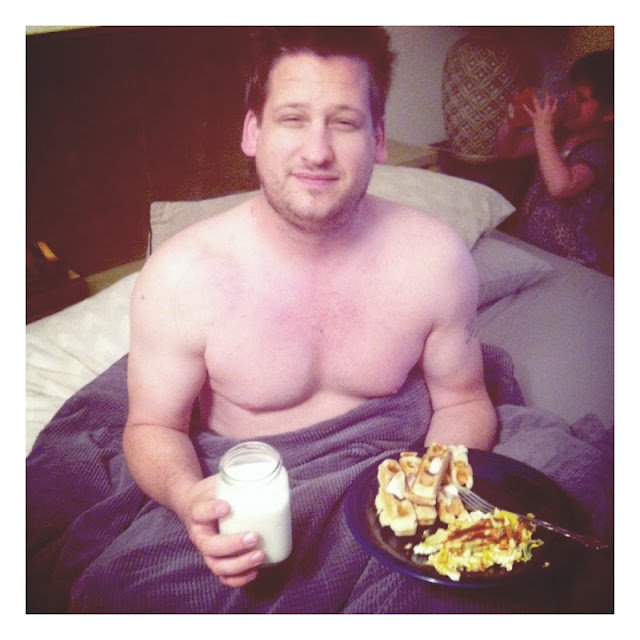 Then I cleaned the kitchen.
Then I finished throwing together my crockpot dinner of BBQ pulled pork. Mmm hmm. That's right. Dinner's already made.
Then we went on a family walk to the arboretum. I did some sprints, leg lunges, and ran up and down stairs. Once they got over their shock at seeing Mommy so energetic, Coco and Chaucer had a blast racing me.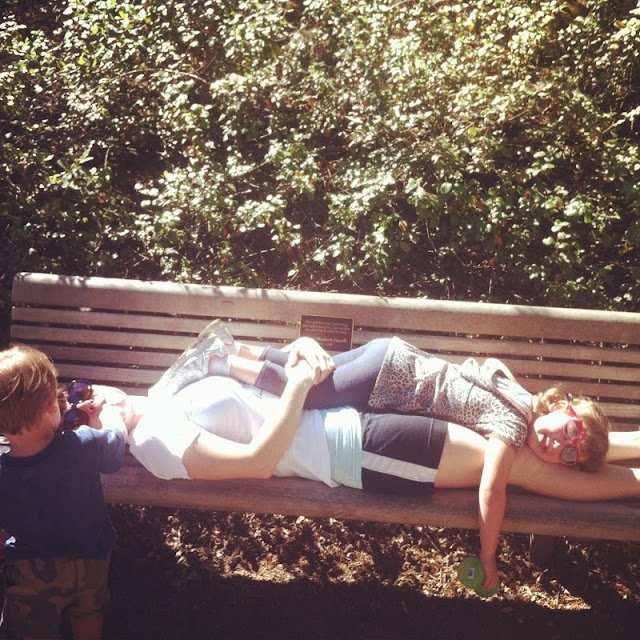 I did have to take a break.
Then I came home and moved the laundry.
Then I showered.
Then I…yah, I can't believe it either, I did my hair.
I. Am. On. Fire.
I have come to the conclusion that without rheumatoid arthritis and fibromyalgia I would be a super hero. Or a CEO, or maybe just a really successful person with a perpetually clean house. That would be an accomplishment.
It's fun to check things off, to know that I'm doing my job well. I wish I could feel like all the time. But for whatever reason (probably my pride) God's allowed me to walk a different road. I am so thankful for rests and reprieve from pain. It's nice.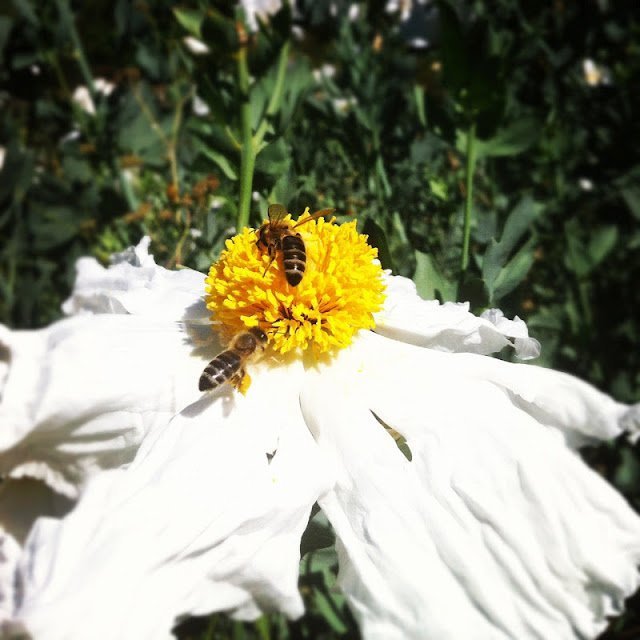 The other thing I was gonna tell you about is another strange conversation with Coco.
We were walking through the gorgeous arboretum – smelling the pretty pine trees and taking in the beauty of wildflowers, and I thought it would be fun to talk about fairies. Because if they exist anywhere, it's right here in Davis. And besides, Matt and Coco have their little monster-hunting adventures in the arboretum. She totally believes that particular trees are "tagged" to indicate that monsters should sleep there. Anyways.
Me: "Hey Coco, do you think that fairies might live here in this magical forest?"
Coco: "Um, no. I don't think so, Mom."
Me: "But I bet they would love this place! They probably live in the flowers!"
Coco: "No, they don't. They're all dead."
Me: "What?! Who's dead? The fairies?"
Coco: "Yep. The fairies are dead. The ducks ate them."
And that was that. What a morbid little creature I have for a daughter.
Oh well. Cheers and have a happy Friday! I am!