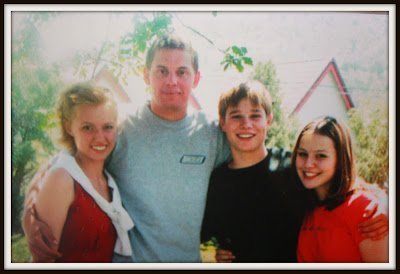 Dear Chuck,
Geez. You have a way of sneaking into my life. No one asked me when I was four if I was ok with you being there, and no one asked me the other day when you showed up again.
It was a pretty miserable church service. It was supposed to be Celebration Sunday…a day where we all cheer for new life and commitment, fellowship with believers, promises made at the alter. But your song came on pretty early in the service and it sort of ruined me for the celebration.
Remember me.
Do I remember you? Oh yes, I most certainly do. Those words invade my brain and all I can see is a blurry ensemble of friends singing—through strangled voices—"remember me"
No one will ever forget you, Chuck.
Hard to believe that my husband has never met you, but even he won't ever forget you. You're a part of our lives. You are a part of my description of heaven to my little kids. They know Chuck's up there, just like they know Peter, and Paul, and Jesus are up there.
You know my biggest regret in life is that we never went for the coffee you said we'd share? I thought I had a whole year to take care of that. Turns out I only had a couple of weeks. And I blew it. I would give a LOT to have that coffee. What an idiot I was to not call you up like you asked me to.
Do you know you were the only guy outside of my family that was truly a "brother" to me? I had a couple of friends say, "you're my little sister, hill." But you're the only one I ever took seriously. Because we grew up like brother and sister. We fought like brother and sister. And I loved you with a furious, irritating, proud love that only a sister can have.
Yes, I remember you.
And I hate that after so many years it still hurts so bad. But at the same time, I'm glad that it does. It keeps me connected—this grief I have. What if I could go through life not hurting because you left us? Impossible.
I've graduated high school, college, and almost. Gosh dangit, almost grad school. I've got a husband who I know you'd approve of, a daughter you could spin around—like you did Kirsty back in the day, and a son that is probably gonna end up as crazy as you were. I recently asked your mom if you were a character in a children's book what you would be. She said you'd be a puppy that could fly. Sounds a lot like my Chaucer. I almost named him Charles.
"Chuck's dead." My mom said. Something cracked and crumbled when Mom said that. Nothing's ever been the same since. I'll never, ever, in a million years forget you, Chuck. I'm glad you're up there, hanging out with Jesus these days. I think you got the better end of the deal.
Tirzah's gone. Mr. Trone and Mr. Brawner are gone. Yah, even Mrs. Robinson is gone. Has she put you in a time out up there? I hope so.
Gosh, Chuck. You and the rest of them make me long for heaven. I can't wait. I am so excited to see you guys some day. We love you, Chuck. We miss you. We will never, ever forget you.
Do you remember me?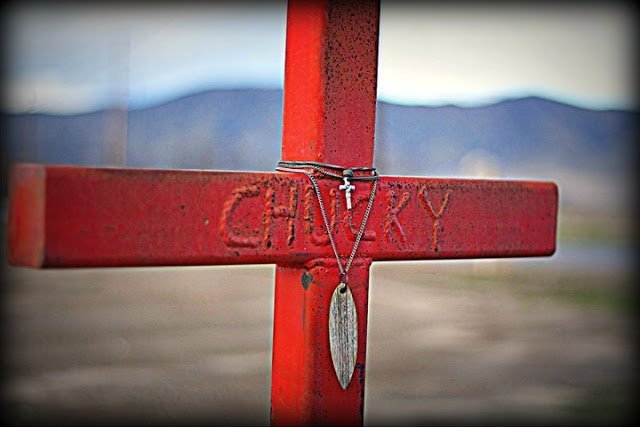 This post was inspired by a writing prompt over at
Mamakatslosinit
.com Head over there for some awesome writing and inspiration!