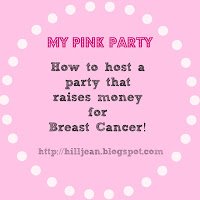 I'll never forget where I was or what I was doing when Matt got the call. It was just a simple, ordinary type of day. I was sitting at the table with Matt and his sister enjoying a home-cooked meal.
Matt answered in his typical way, "Hey there, Mom. What are you doin?" drawled out in his carefree voice.
My new husband's relaxed attitude transformed before our eyes.
"What? What do you mean? How bad?"
The questions went on and on, and his sister and I exchanged one nervous glance after another.
Is it better to have one child?
Finally, he handed the phone to his sister and turned to me.
"My Mom has breast cancer."
I was dumbfounded. It just didn't make sense. My mother-in-law had excellent health, she was radiant with the stuff. I saw her every weekend and there had been no sign that this was coming her way. Nothing. Nada. Zilch.
But a routine mammogram declared otherwise. She got the phone call from her doctor, and with that, everyone's world was turned upside down.
She had a surgery to remove the cells. She underwent radiation. Fortunately, she was spared chemotherapy and she is cancer-free. She's free. But the cancer left its mark and her and the rest of us.
Our family will never forget those uncertain days–those agonizingly uncertain days where her life hung in the balance.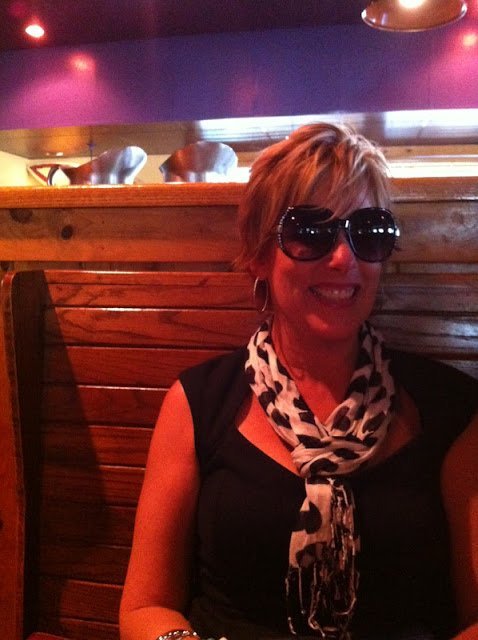 This is my Mama-in-law. She kinda looks like a movie star.
This month is the National Breast Cancer Awareness Month. It's a time where we, as a nation, really pull it together with media, brands, and entertainment to raise awareness for breast cancer and help fund a cure.
I am so excited that I got to be a part of a fundraiser hosted by the makers of Estroven. Now, I haven't tried the stuff, but Estroven is a multi-symptom menopause relief solution. I'm a long-ways away from menopause (I hope) but I still want to promote this solution and encourage ya'll to look into it. If anything, check it out because of what they're doing to raise money for breast cancer. It's legit.
This last weekend I had a Sleep Pink party with a few of my gal pals. We decided to go pamper ourselves with some pedicures.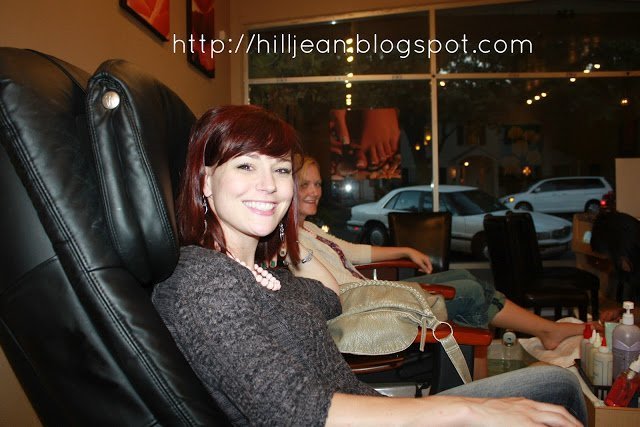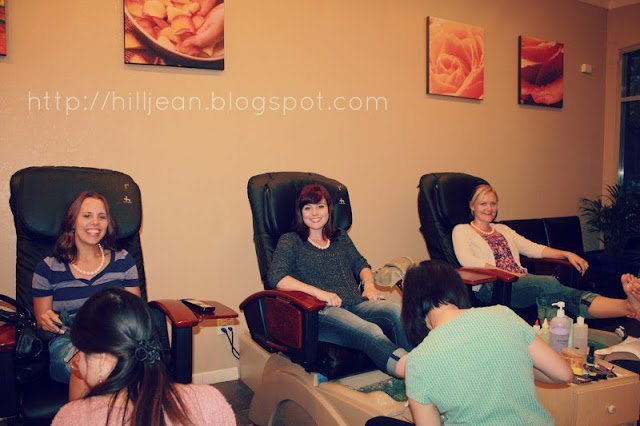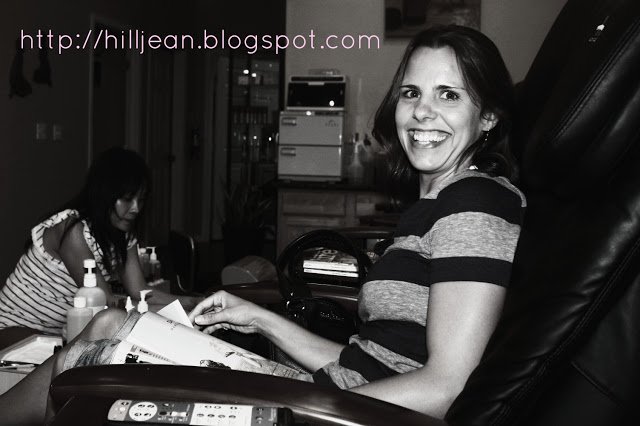 And then we went out for some serious Thai food ????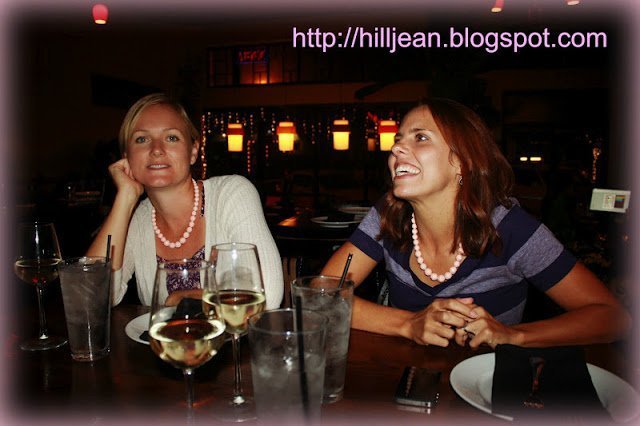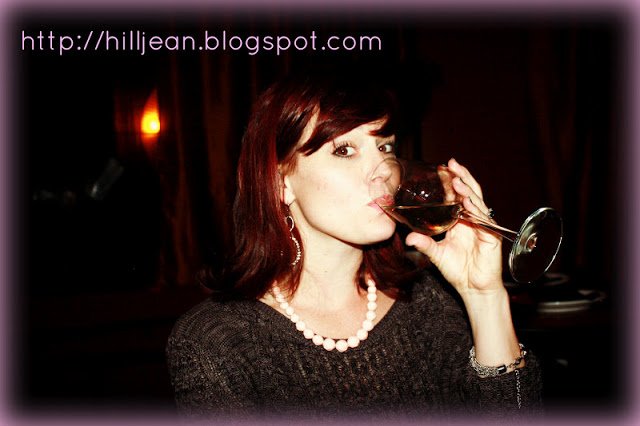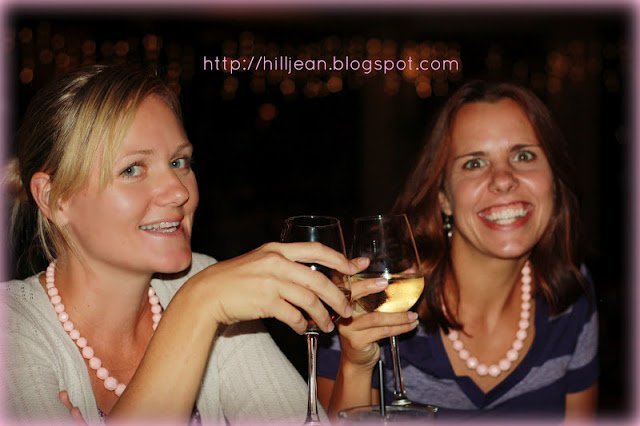 There was curry. There was pad thai. There was wine. And there was much laughter, which may have had something to do with the wine.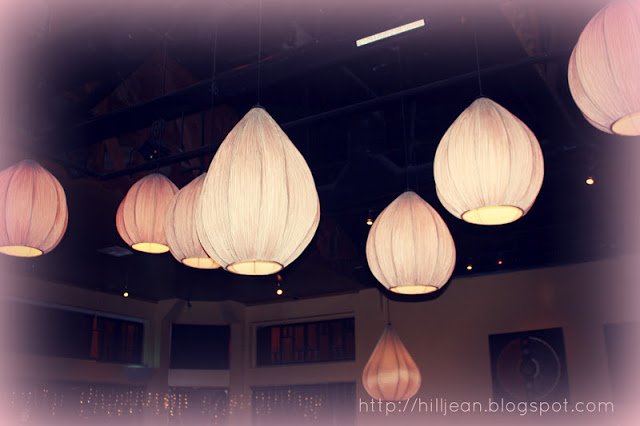 Check out these pink lanterns I made! Just kidding. Sorry, no tutorial to follow ????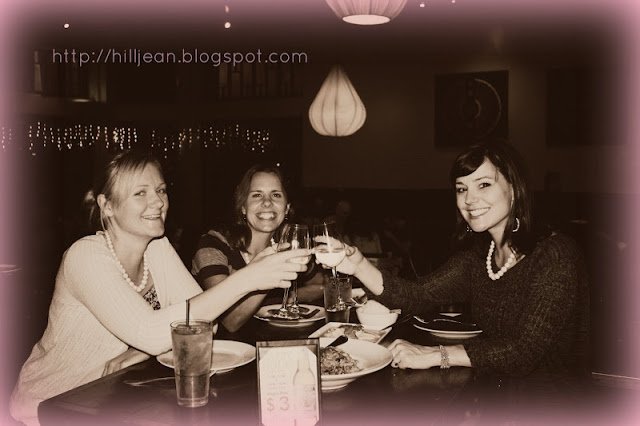 We ladies know how to have a good time…Now off to put our kids to bed because our hubbies can't handle it.
We had a great evening celebrating friendship, womanhood, and good wine. I don't know that I've ever been to a more enjoyable "fundraiser."
Wanna host your own girls night fundraiser?
During the month of October, Estroven is providing women with the necessary tools to host a Sleep Pink-themed party on SleepPink.com. The site will allow party hosts to upload photographs of their events, and for every photo, the company will pledge $100 to benefit the Avon Walk for Breast Cancer. It will also provide information to help organize the Sleep Pink parties including downloadable invitations, menopause-friendly drink and food recipe suggestions, as well as décor and entertainment ideas.
To find out how to host an Estroven Sleep Pink-themed party and raise funds for the Avon Walk for Breast Cancer, visit www.SleepPink.com.
This is a sponsored post written by me on behalf of Estroven. The opinions and text are all mine.
---
---