Sometimes you have to peek in on your sleeping children to realize how wonderful they are.
Think about it: it's the only time of the day that they're not whining for something, getting into trouble, or needing their butt wiped. They're safe, silent, and sweet. It's just a golden part of the day for mom.
I've noticed that my children are so much more adorable to me when they are asleep. I admire their eyelashes, the soft baby skin, and the way their lips pout in their sleep. GAH!! I could eat them up with a spoon they are just so delicious!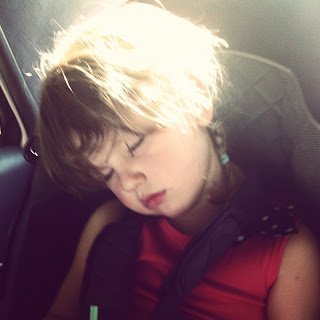 Yep, a little hot fudge and a cherry on top and I'd call it good!
I'm not even talking about newborns right now. Those suckers are a whole different ballgame. Like a ballgame played in heaven. If I could just carry around a little lip-gloss sized jar of newborn scent I would be a better person. I would never raise my voice, I would give generous hugs to everyone, and I would probably even tickle your back if you asked. Yes, I would be my very best self if only I had a little jar of newborn scent.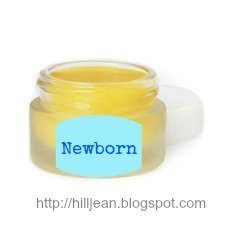 What I would give for a whiff of newborn right now. You know, I have two neighbors that have newborns….they're probably awake right now and wouldn't mind someone taking over the rocking and shushing. Hmmm.
Then again, that'd be a pretty creepy thing for me to show up on their doorstep at 12:43 AM and ask to sniff their babies. We're friends and all, but that might cross a line or five at this hour. Maybe after lunch.
Back to my sleeping children who no longer smell like babies.
I love rushing in there and giving them hugs while they sleep. Sure, they don't know what's going on, but I like to think that I'm assisting the REM cycle with my cuddles.
Seeing them that way, so vulnerable, so innocent fills a mama's heart with stuff and fluff. We need that dose of adorable to get us up the next morning. We need those quiet moments to reflect on the little person they are, and the bigger person they will someday be.
Welp, that's all for now. I've gotta run in there and grab a few more squeezes before the rude morning turns them back into pumpkins. I mean children.