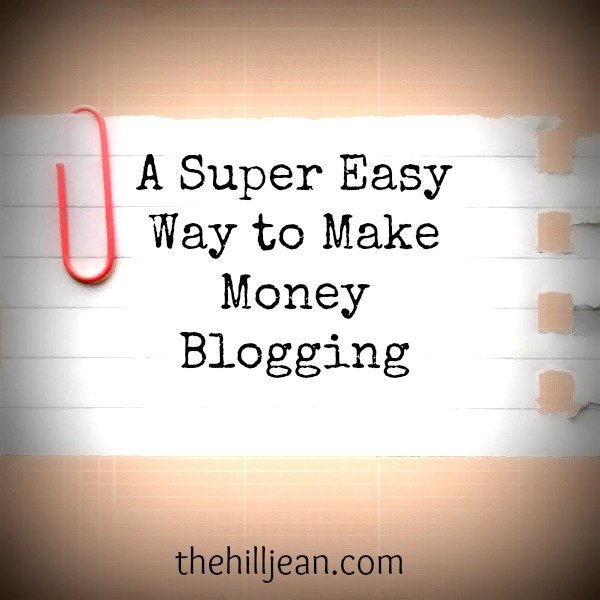 Hi Guys!
Happy Saturday! I am especially happy on this Saturday because tomorrow, Sunday, my husband comes home after being away for 18 days. I'm also especially happy because my birthday is on Monday, and I have the best time milking that day for all it is worth. Muahahah.
Enough about me. Today I want to share something with you that will hopefully make you happy as well.
Do you like sharing what you love with people who will listen? I'm not talking about you writing a review blog or making an infomercial. I'm also not talking about going door to door with pamphlets.
What I am talking about is just how you share the things you're excited about. Every time my mom, sister, and sis-in-laws get together we all sort of give a rundown of new things we've found. Makeup, shoes, a new coffee blend, whatever. It's just something we do, as natural as blowing your nose. Whoops. That was weird. Natural as, uh, talking…? I'm telling you the absence of my significant other has made me a little off kilter.
Is it better to have one child?
There's also that whole realm online where you pin things you love, tweet about a favorite product you found, or maybe even Instagramming a new pair of shoes.
You don't have to have a blog to influence people about products. You just have to be a little friendly and believe in the product you love. It's easy and natural. As natural as needing to pee on a long car ride. Shoot. I did it again. I'm done with that metaphor.
Welp, what if you could make a little cashola while doing the natural…the talking about your favorite things? Yes, real money, and all you have to do is point people to the products and brands you prefer. "I've got a golden ti–cket…"

Ta da! Beso is really just a giant shopping search engine. I like to think of it as a giant laundry mat that finds, sorts, washes, dries, and folds all of your clothes without you having to even blink away from the daytime telly. But you could just call it an engine, I suppose.
You can sign up as an affiliate, search and create "collections" of your favorite things–blog about them, pin them, tweet them, email them–you name it. As long as someone CLICKS on it, you make a little money. No, they don't even have to BUY something, just click on it, and cha-ching!
Now, a slight word of caution. Don't be annoying. Remember, your friends don't want to feel obligated to buy things from you just because they're your friend. Neither should they feel like your slamming them sideways with Besoness. Just be natural. Mkay?
I like Beso because it is natural and relevant. It fits in with all lifestyles. There are many affiliate programs out there for bloggers to be a part of, but I think Beso is unique because it can be completely tailored to what is pertinent to your life.
Collections created on
Beso
Isn't that fun? Soooo pinnable, right? And this is just ONE category. You're gonna be seeing my Beso stuffs over on the sidebar from here on out, and I'll probably rotate collections so you can get a feel for all the products I love/use/want. Feel free to "click" yourself silly with those suckers, but don't worry. I won't shun you if you do not.
Most importantly! Sign up to be a Beso Affiliate, why don't you?
Happy Saturday, indeed.
***Beso is a shopping search engine for brands and stores. They have millions of products from thousands of stores that you can shop in one place AND a roster of editors who narrow it all down to the best stuff out there. Win!
Recently, Beso introduced an affiliate program called Beso Rewards. When you use their links to share content, you get paid every time someone clicks – whether they buy the item or not.
Beso is a great tool for bloggers looking to monetize their site. Check out the tracking tools and account management features that make your job easy NOW!
This is a sponsored post written by me on behalf of Beso. The opinions and text are all mine.
---
---