It's time for another edition of HillJean's Holiday Handbook! This week we're talking about food, and how to survive it. No, I am not going to give you healthy holiday recipes. Nor will I lecture you on the benefits of "eating clean" and daily exercise in order to combat the holiday flub chub.
Why? Because I wanna practice what I preach, and I certainly don't practice a "balanced" diet over the holidays.
My favorite feature of the holiday season is all of the incredible food I get to eat. Mouthwatering, tantalizing and delectable dishes that are only appropriate at holiday gatherings just rock my world. While I do try to maintain my health throughout this scrumptious season, I do not restrict myself from trying a little bit of everything and unbuttoning my jeans if needed. I plan to gain a few pounds and give myself a break for a few weeks.
I also plan to deal with an ugly bout of Hog Flu.
Hog Flu, not to be confused with Swine Flu (remember that?) is something my husband and I indulge in every holiday season. Simply put, Hog Flu is the indigestion, bloating, and close-to-miserable discomfort that one feels after pigging out with absolute abandon.
You don't '"catch" Hog Flu; you create it. (By the way, Hog Flu is a term we came up with and defined. You're welcome.)
Is it better to have one child?
You create Hog Flu by eating yummy things like green bean casserole and cornbread stuffing at 10 pm. Hog Flu can even start before youíre fully awake by consuming leftover pumpkin pie or apple cake for breakfast.
Hog Flu thrives off dips: hot spinach artichoke dip, caramelized onion cream cheese and zesty nacho sauce are some of my personal favorites. I am also slightly obsessed with savory appetizers like bacon-jalapeno poppers or one of those giant cheese balls decorated with almonds.
I know it sounds like I'm just accepting the inevitable when I say that I plan for Hog Flu. I suppose this is true, but it is also true that I have a plan for coping with this self-inflicted illness. Here is how I survive holiday food and Hog Flu.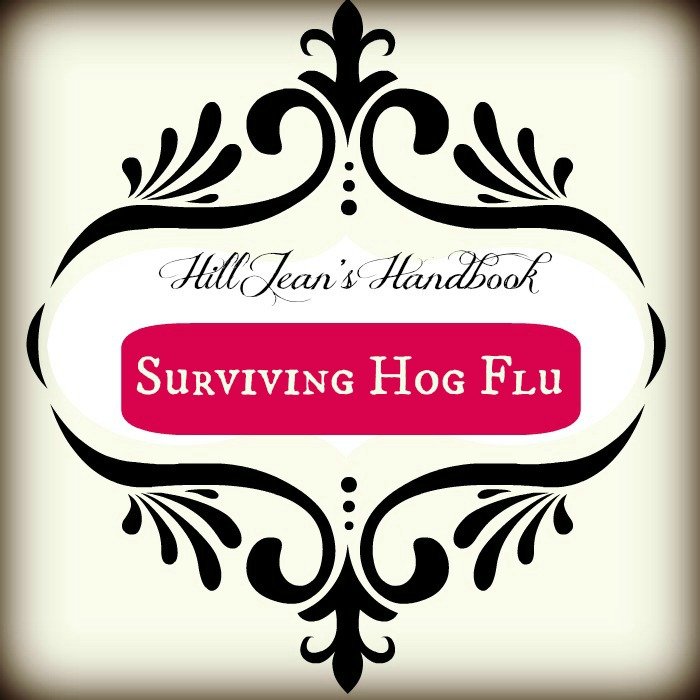 1.) Ok, fine. I do try to get some exercise throughout the week. And yes, shopping is exercise. As long as I'm on my feet for most of the day and moving about Iíll call it exercise. I do think that taking walks with family is so special during the holidays. Strolling about admiring Christmas lights, or walking around in a park filled with fallen leaves, I don't know, there's just something magical about it!
I suppose you could actually exercise, too. You know, like go for a run or hit the stair stepper. Sometimes I do that, but I find that it distracts me from all the cooking and baking I need to be focused on in preparation for Hog Flu.
2.) I try to limit my really bad food to one meal a day. If I know Iím heading to a Christmas party at 7 pm I try to fill my gut with things like apples and veggies with hummus beforehand. I donít always do it right, but feel better all around if I know I've had some balanced food throughout the week.
3.) Finally, and hereís the important part, I prepare for Hog Flu with di*gel. What? You ask. Have you heard of di*gel? It's a fabulous new product that acts as a secret weapon for fighting off the consequences of holiday gluttony. di*gel combats heartburn, upset stomach, bloating and gas. I know we women never have gas or fart, so this feature is probably irrelevant to you. But I am sure your husband or other family members would benefit from di*gel's anti-gas super power.
The exciting thing about di*gel is that even if you didn't burn 400 calories with high-intensity shopping, and even if you did skip the fresh veggies at lunch you can STILL spare yourself from Hog Flu. di*gel is like having a fairy godmother in your purse.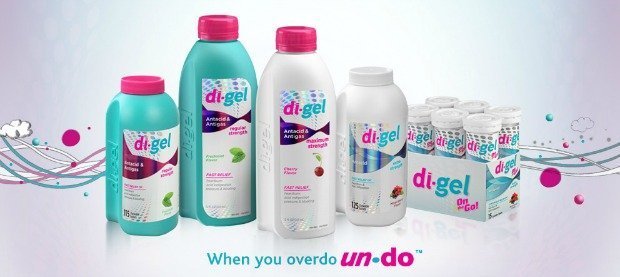 Picture this: you're at a Christmas party for your husbandís work. The food is fantastic, the party is fun, and you are just rocking the scene. BUT! That shrimp cocktail is really starting to backfire.
The shrimp, along with the stuffed mushrooms, Swedish meatballs, bacon-wrapped jalapenos, peanut brittle, pumpkin cheesecake and salted caramel truffles are all starting to play spin-the-bottle inside your tummy. Which delicious delicacy will be the first to make a reappearance?
You could potentially ruin everything because of your Hog Flu. The party, your reputation, the carpet, yep, everything.
And that's when you remember your fairy godmother tucked into the darling bedazzled clutch at your side. *Cue dramatic music.*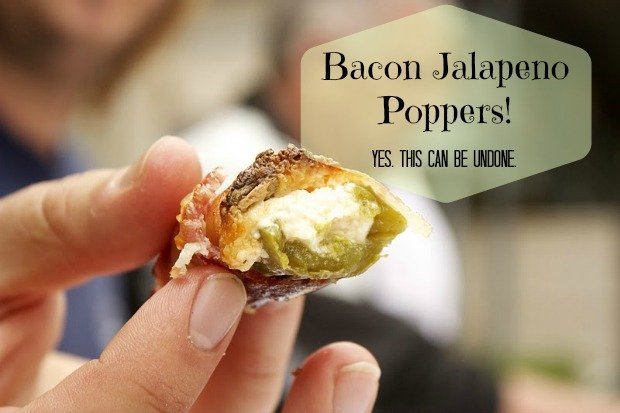 You open your trusty mixed-berry flavored ìOn-the-goî Antacid Chewable Tablets. Badabing badabang! You get instant relief!!
di*gel really is good news for my hubby and me this holiday season. I know we are going to both get Hog Flu. He'll probably get it a few more times than I will. Since I'm such a planner (who plans their flu? Me!), I have decided I will only get the full blown Hog Flu once. And I will undo the entire thing with di*gel! I'm excited to give it a try.
Ok, so please tell me we're not the only gross people who get Hog Flu! Do you allow yourself a few free passes over the holidays? What do you do to combat the disgusting feeling afterwards? Here's a thought: why not plan ahead and check out di*gel's page? They have a bunch of different options for flavors and types of relief. Now, here's something fun we can do.
I want to see your delicious food photos! Whether you share on Instagram or Twitter (or both) tag that yummy shot with #undowithdigel. This way, we'll all get to drool over our collective holiday Hog Flu and encourage each other to undo the whole thing with our fairy godmother!
di?gel is available at major drug and grocery retailers nationwide, for more information, visit www.godigel.com.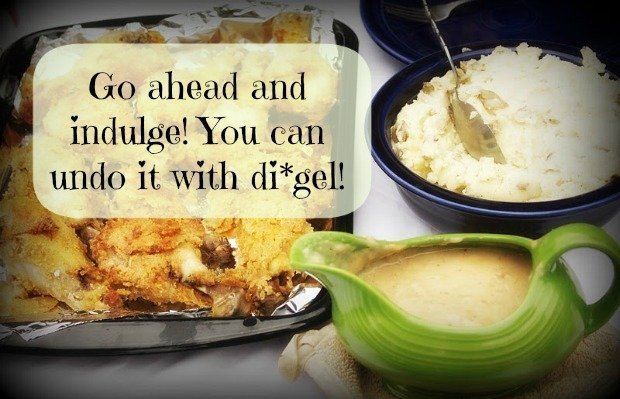 Make sure you check out my other posts in the Holiday Handbook!

Are you stressed about being around a bunch of family? Read Improving Time With Family for encouragement and advice. Scratching your head about what to give as gifts this year? Check out Surviving Gift Giving for some practical and unique ideas.