My little sister got married this weekend. The day was hot, the bride was beautiful, and I managed to pull off my pregnant-bridesmaid dress.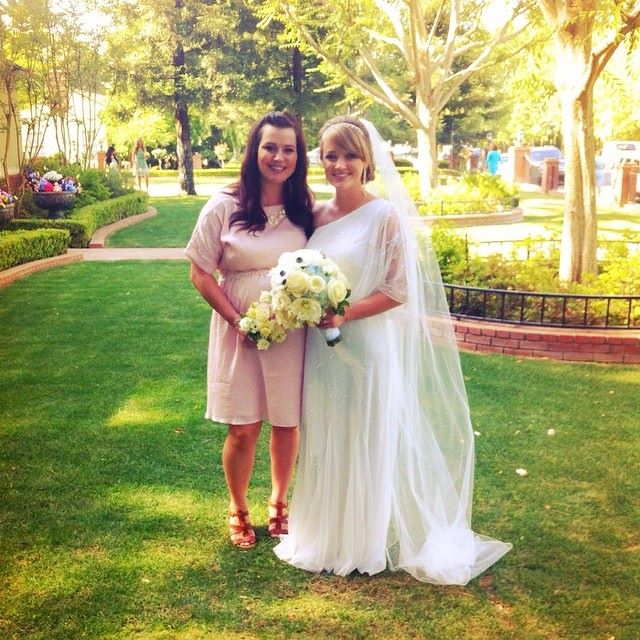 My husband was gone all last week, so I've been looking forward to THIS week for awhile. After an exhausting weekend of weddingness, I was glad to come home and let my husband take care of me and the kids.
Only, he caught a really bad flu on his flight home and has been in the throes of high fever, phlegmy coughs, and so achy that he looks like a decrepit old man whenever he moves.
So yesterday was one of those "in the trenches" days of parenthood and marriage.
I was dog-tired. No, I was pregnant-dog tired. And emotional, because my little sis is moving far away. Also, I might have overdid it with the whole dancing at the wedding thing. I seem to forget that I have a tiny human being residing between my pelvis and ribcage.
And then the kids were like, the WORST yesterday. You know you have those days as a mom where you swear that someone switched kids on you overnight? Yah, that.
They say you shouldn't cry over spilled milk. Could we maybe bend that rule a bit if I tell you that my kids spilled milk, red Gatorade, mashed potatoes, a bowl of peas, the box of crayons, and Cocoa Puffs?? You can bet your cat-hair-covered Cocoa Puffs that I cried.
And so, as I was lying on my bed, soaking my pillows with tears of hormonal frustration and exhaustion, I thought about the vows my little sis took just the day before. The promises she made to my new brother-in-law are huge. Staggering, when you stop and think about it.
Even though they're off galavanting on a honeymoon and full of sweet new love for each other, those vows undergird their every interaction, from here on out. Those vows are the ink that write their story.
Is it better to have one child?
It was a good reminder for me, yesterday, of what I said on my wedding day eight years ago. I made promises to go through miserable days of flu and spilled milk. And I tell you this: thinking about that helped me take care of my husband and kept me from killing my offspring.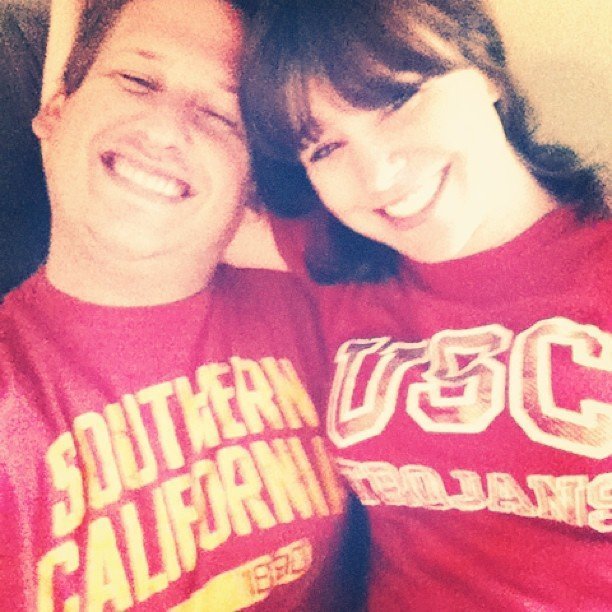 The vows we hear at weddings are so very tame. They're vague, idealistic, and do not rip through the soul like they ought. So I re-wrote those vows to fit my real life.
Here are the revised wedding vows: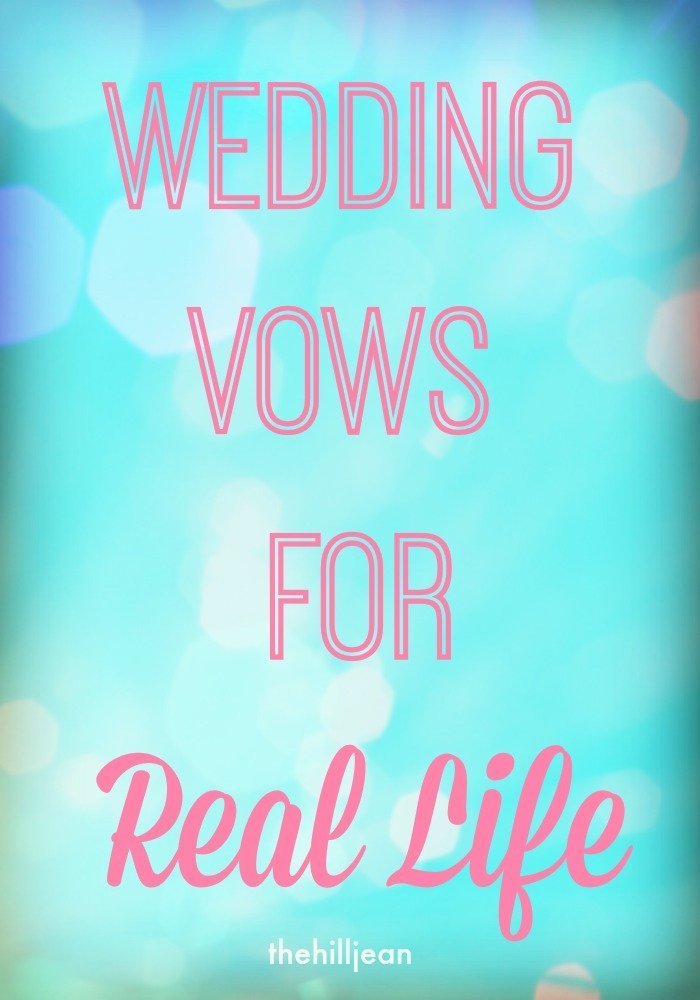 I take you as my husband, life partner, fellow parent, and friend.
I will stick with you on days where I just want to bounce.
I will take care of you when you're sick, and wake up with the kids even though I'm exhausted.
I will treat you as I want to be treated, and I won't resent you when its an effort for me to be nice.
I will put up with flu-farts, and clean the toilet after you vomit.
I'll be broke with you and eat Top Ramen when times are tight.
I'll splurge with you and buy expensive champagne when we have a little extra cash.
I'll love you and give you grace. I'll forgive you a thousand times and more.
I'll find ways for us to laugh when times are hard.
I'll be your biggest fan and fight anyone who doubts you.
I'll want you like a teenager on prom night even if someday you have to wear dentures. Or, God forbid, I have to wear them.
I'll wait to watch Game of Thrones with you, and I won't record over the Stanley Cup.
I pledge you my love and faithfulness.
On all the days.
The hard days.
The fun days.
The boring days.
The romantic days.
On all the days of our lives.
Amen.
I love you, husband. Thanks for doing life with me and for always being such a trooper. Even when you're sick and miserable, you're cheerful and kind. I couldn't ask for more.