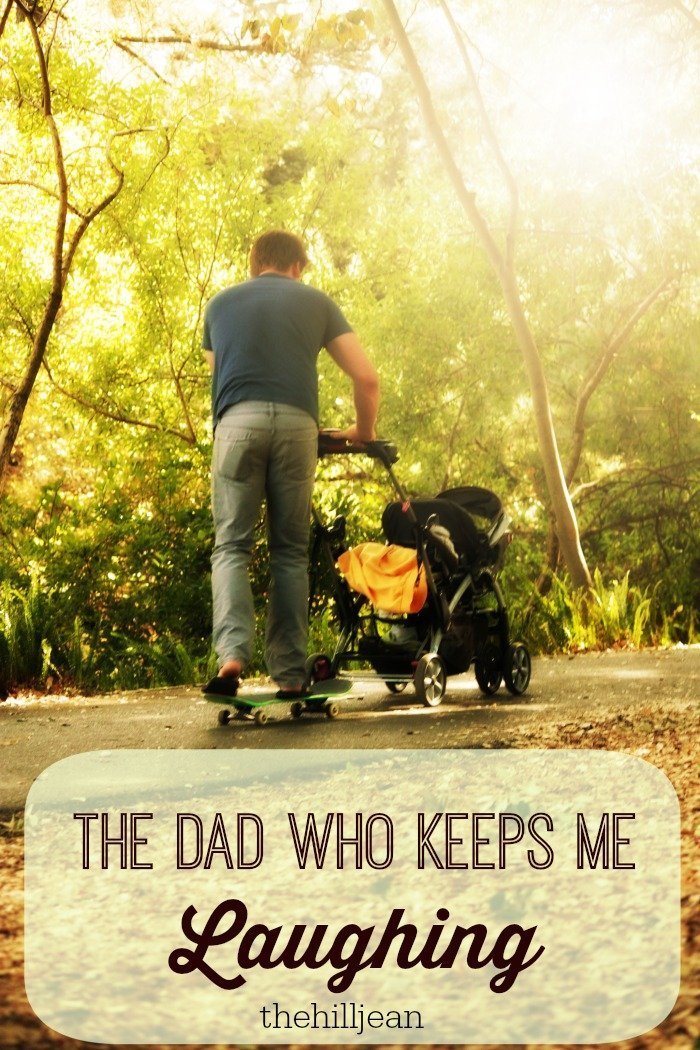 For the last twelve years, the guy I married has kept me laughing. I met him in high school, and it was his sense of humor that first attracted me. I think I was laughing with (and at) him long before I was ever really interested in a romantic sense.
We had several classes together, and I remember at the end of one particular day he guzzled down a giant orange soda. It stained his mouth and teeth orange, so of course I made fun of him for it. The next morning he showed up in first period with an orange mouth and I was both horrified and amused that he hadn't brushed his teeth between the previous afternoon and present day.
I am personally one of the most persnickety people when it comes to brushing teeth. I can't handle feeling like my teeth are dirty, and so when I observed my goofy classmate's horrendous oral hygiene I immediately felt sorry for his future wife.
Is it better to have one child?
Ha. Ha.
Not a whole lot has changed since that ironic moment in high school. I am constantly finding myself in a state of horrified amusement at my husband's goofy quirks.
It's what happens when you marry someone who really doesn't care at all about what other people think. He operates in a sphere of confidence and consideration for others. So he sometimes forgets things like matching his socks, brushing his teeth, or spending any money on himself whatsoever.
I get to be that wife that sixteen-year-old me felt sorry for, but who is actually extremely lucky to get to help the absent-minded-professor find his belt, comb, and shoes every day.
Two years ago, I went away for my first blogging conference and Matt stayed home with the kids. When they picked me up at the airport the first thing I thought when I saw them was, "My goodness, they all look horrible." My daughter was wearing a grubby nightgown, and I'm pretty sure she had tree bark in her hair. My two-year old was in a diaper and green crocs, his face sticky with who knows what. And my husband–resplendent in his three-day beard and gym shorts.
I briefly worried that maybe it was all a huge mistake to leave them alone for three days. And then, the stories tumbled out of all the fun adventures they had with their daddy.
Hunting for "monsters" in the arboretum, climbing trees, playing in the park, eating frozen yogurt, and staying up late to watch movies. They had a blast.
I might be the one who makes sure everyone gets their teeth brushed, their hair combed, and their socks matching, but my husband is the one who keeps everyone laughing and smiling. Its not surprising that what first attracted me to him is what continues to be my greatest joy in being married to him. This Father's Day, I'm thankful my children have a dad who makes them smile and laugh.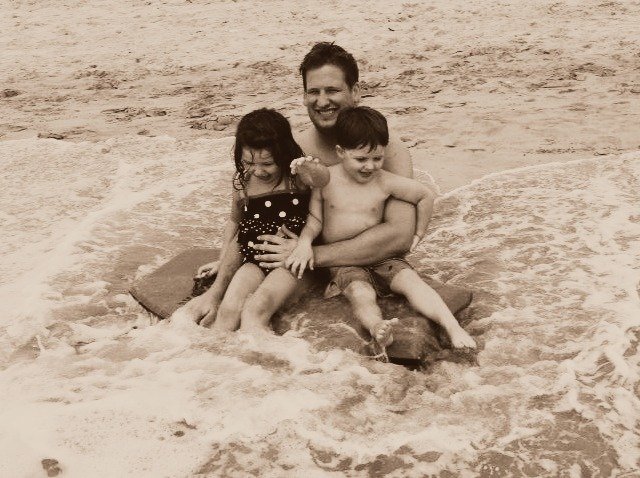 In honor of Father's Day, Oral-B at Target is hosting the Power Dad's Smile Everyday Sweepstakes with over $1,000 in prizes starting June 2! To enter, just share a photo of you and your Dad on Twitter or Instagram using #oralbsweeps between June 2 and June 15. You could win the Father's Day Power Bundle which includes the Oral-B Black ProfessionalCare 1000 Rechargeable Toothbrush, the Braun Series 7 760 shaver and a $250 Target GiftCard! Head on over to the sweepstakes website
This Father's Day Power Bundle is really good news if the dad in your life happens to be of the absent-minded-professor sort. The toothbrush removes up to 5X more plaque along the gumline vs. a regular manual toothbrush. Goodbye orange soda scum!
The Braun Series 7 760 is tough on nasty hair and smooth on skin. It also has a cleansing technology for a hygienic and fresh shave every day. I'm thinking my goofy guy could really use these tools–anything that does the majority of the work for him is a good thing ????
Hurry and enter your dude in this contest! Head on over to the sweepstakes website for more details.
Happy Father's Day!!
I was selected for this opportunity as a member of Clever Girls Collective and the content and opinions expressed here are all my own.