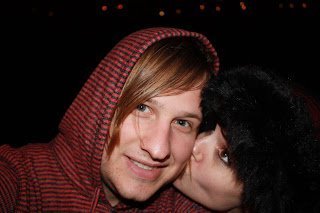 Well, the man came through. I guess the evil monkey of last year's lore was enough to get him thinking! Matt took me to San Diego for V-day, and the highlight was stopping in San Clemente for the best pizza in California. That's right: Sonnys.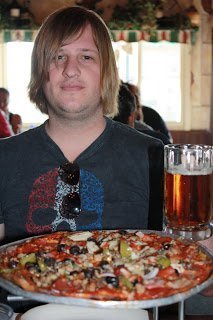 Besides the phenomenal pizza and antipasto salad, Sonnys holds sweet memories of hanging out with Joe when he was stationed at Pendleton. We were a little mean and sent a picture of the menu to Candace, which I guess ruined her appetite for the prearranged roast she had made for lunch! Woops! Anyways, all that to say, it was delish!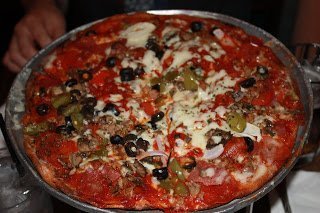 We just spent our time walking around the Gaslamp district, shopping, and enjoying the sights. We finished the day off with the film Valentine's Day ????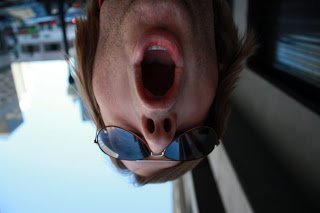 Matt's killer photography skills.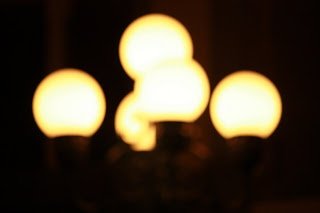 I LOVE these lights! I want to sing "On the street where you live" whenever I see them! I also like how these pics turned out (my photography ;))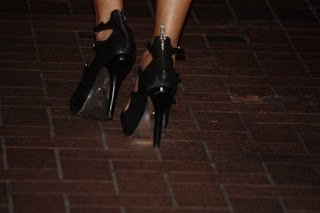 I could not wrap my mind around why anyone would wear these shoes! They would appear in a nightmare for me, and yet, this chick had no trouble walking! I'm sure she sacrificed for the guy walking next to her. Sadly, he probably didn't even notice.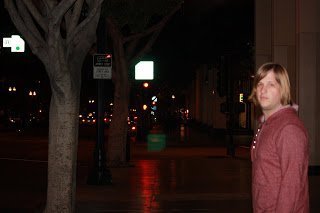 My handsome husbub!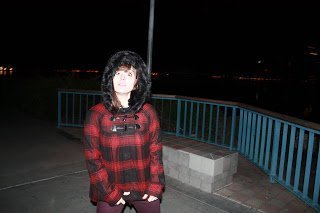 Weird pic, but I bought this jacket at Urban Outfitters for $19! Sweeeeeeet!
And since I do not want to end with this goofy picture, I thought I would share some lines from Faerie Queene to wrap up Valentines Day. This is said about Cupid, the little naked boy we associate with this day of love and sap (I shall alter Mr. Spenser's atrocious spelling for all ye normal people):
"He had him seen, and felt the cruelty
Of his sharp darts and what artillery
And every one threw forth reproaches rife
Of his mischievous deeds, and said, That he
Was the disturber of all civil life,
The enemy of peace, and author of all strife" (Book III, Canto VI, Stanza 14)