I LOVE getting snail mail, but no one really uses it anymore. So when Christmas is here and Christmas cards roll in–I go nuts. I like to deck out my fridge with every card that comes in the mail. Since I only have like two lame magnets, I end up taping them (is that tacky? I don't care).
Even though we have things like blogs and facebook to share pictures, Christmas cards are a way to keep up and touch base. My goal is to send out one every year and keep them in a specific Christmas album. My friend's mom-in-law does this and I just think its the coolest idea. Christmas memories usually blend and scramble up into everyone's personal idea of Christmas. But when you have Christmas cards to refer to–you can kind of hold on to that specific year in a more tangible way.
Ok, so lets get down to business. Gone are the days where you just buy a pack of cards, sign them, and mail them. Let's be honest: they're boring. Unless there's an adorable penguin giving a gift to another penguin–who could resist that? But really people: I want to see pictures! And when people come to my house I want my fridge to be act as a great big brag book of all the cool people I know! Also–I want you to brag about me and mine and how awesome we are by referring to our epic Christmas card. Ahem.
Therefore! Let me give you a sneak peak at what I want to use as our Christmas card this year. I used Shutterfly last year, and loved them, so I'm using them again. They have an awesome selection, it's kind of hard not to go haywire and want them all. Hmmm. Multiple Christmas cards? That'd be a little awkward.
Is it better to have one child?
"Why do your friends, the Leonards, have five different cards?" "Oh, well, they're a bit narcissistic, but their kids are so cute I just have to show them all."
Back to Shutterfly. I like this one a LOT. And maybe it's kind of anticlimactic to show you all what you will probably get in the mail, but I'm ok with that. You have yet to see my adorable chillens.
This one's cool cause it doubles as a brag letter. Yay!
I also think this one is adorable, and it's cheaper so that's a plus. It reminds me of letters to Santa. So so cute!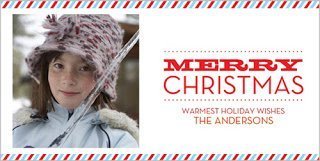 And while we're talking about Shutterfly, they have some adorable gift ideas as well. Like this mug. No one could have too many mugs.
Insert your child's adorable face.
Or how about a magnet? I could sure use them. We have one magnet that holds about 15 things on the fridge at the same time. Maybe it would be good to get some of these
Is it just me, or does this cat look really serious?
And when Christmas is over, and you want to jump into something fun like party planning, check these out! Am I weird? I already thought about using this for Chauceman's first birthday. I love that it shows the growth and development from infant to toddler.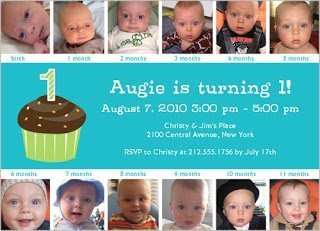 My baby's cuter.
Ok, so I've given you some ideas. I better be getting some cards now, people! Yes. I want them. Send me the goods! And, if you didn't get one of mine last year but wish you would this year (I know. I'm THAT much of a celebrity ;)) just let me know so I can send it out!