So—my dear friend Emily persuaded me to embark on a trip to Micheals, which is always extremely dangerous for me. I went in, defenses up, and all it took was one little glance at the "Fall Decor" to get my decorating itch started! Oh Emily! Why did you unearth this dreadful worm? Ok, enough drama. But seriously, I went a little crazy. I decided to go "Macabre chic," thats what I'm calling it anyways. I don't know why, but I feel like somehow I merged Phantom of the Opera with a New Orleans funeral. Anyways, I like how it turned out…the only problem is that I'm going to have to take some of this down to prepare for Pilgrims and Indians. I just don't know if Sqaunto and sequins go together…maybe.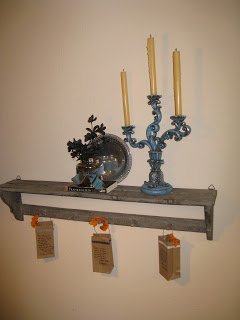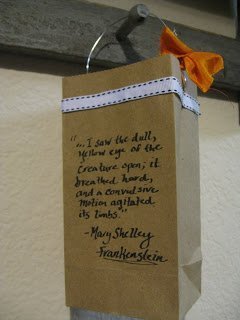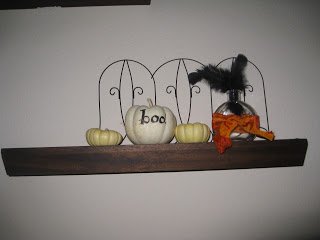 eh. This picture really doesn't look that great. This was my least favorite thing I put together. The "leftovers" if you will.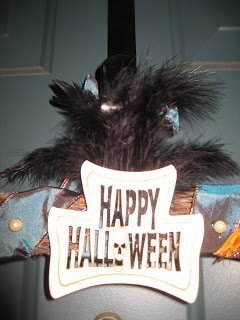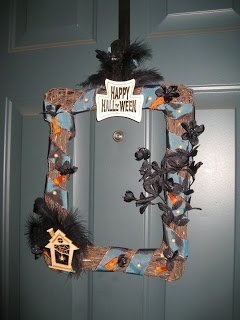 My lovely little wreath–this is what reminds me of New Orleans.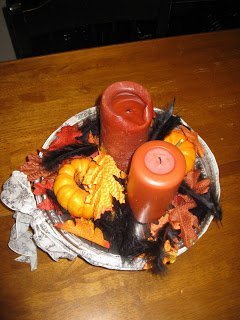 Ah! I love this season! Thanks Emily for getting me started!