"Give me my angry eyes!"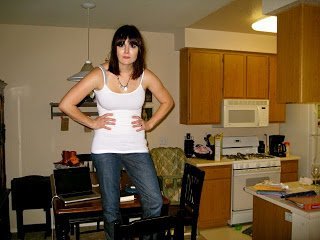 In case anyone was under the impression (given the domestic craftiness of my last post) that I DO INDEED manage to juggle the roles of wife, mama, student, teacher AND have a perfect house–these photos will help clarify that misconception. Friday, the end of my work week, always commences the beginning of catching up on household chores. Now, I didn't leave my house in this wreckage this morning–at least not as bad as the pictures reveal. But, I did leave my husband (bless his soul) and daughter, and the two of them managed to do quite a doozy on our apartment.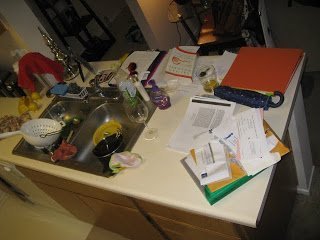 The kitchen…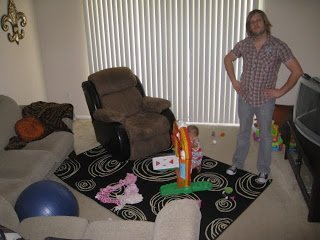 The culprits (Coco's hiding by her toy farm)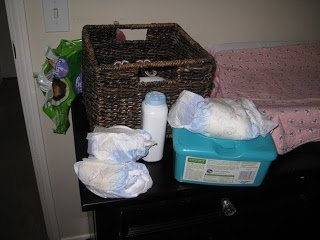 How is this NOT on purpose??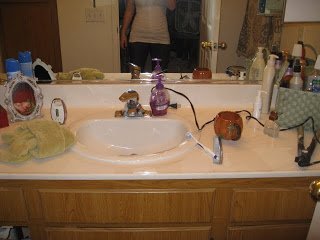 Ok, this is my tell-tale heart of the morning. Toothbrush by coffee mug, and even more incriminating–the straightener.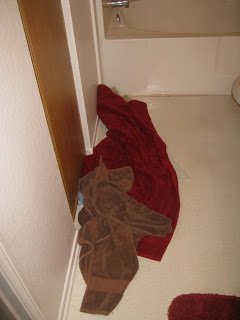 But these towels are ALL Matt!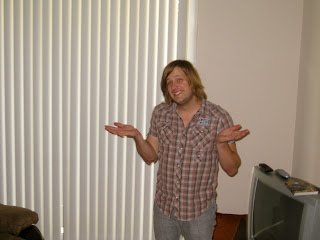 See his guilty little face…he thinks that by raising his shoulders it somehow endears his behavior…it sorta does.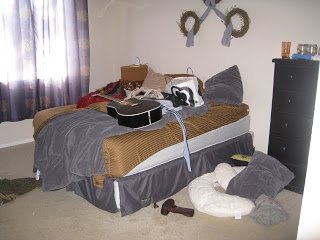 Our room. Last person out of the bed makes it…MATT! And, in case you wondered, we don't sleep with the guitar. Cosette always wants it, so we have to put it out of reach.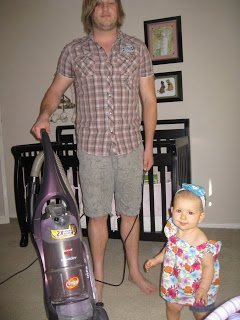 Reparations were made ????
God Bless This Home.