You know you've arrived as a parent when you find yourself facing your offspring in a spinning teacup at Disneyland. THAT, my friends, is a milestone. And while the assorted amusement park food vied for first place in the race to return from my gullet, I couldn't help but feel happiness from every fiber of my being.
Wow.
Do I really get to have this memory forever and ever? I do! Well, as long as I don't lose my skittles to dementia, I do.
Disneyland was so fun. We went with my in-laws to celebrate a couple of birthdays and an anniversary. We all knew that the day would be incredible, but nothing prepared me for such sweet moments that came out of the blue at the Happiest Place on Earth.
I know I will want to share a few stories more in depth later on, but for now I'd like to throw out my top-ten unforgettable moments. I gotta do it while it's still fresh, ya know?
Top Ten Disneyland Moments
1.) Experiencing and watching others experience total bliss while in Disneyland traffic.
It was the darndest thing, you guys. I first noticed the phenomenon occurring in our own little car.
M-I-C-K-E-Y M-O-U-S-E!
Unmeditated, that jolly chorus slipped our lips and some crazy buoyancy seemed to tickle us all into dance.
And it wasn't just us.
Is it better to have one child?
Lo and behold– vehicles of all sorts and families of all shapes were positively giddy in traffic.
Wha??? Had I been my usual cynical self I would have questioned the air quality and maybe taken some pictures of these goofy passengers.
Instead, I saw this and yah, kinda got emotional in the parking lot. Oh, and this was probably the only real, thought-out photo I got for the day. Once we got in the park I was a total space cadet for taking pictures. I'm telling you, something in the air…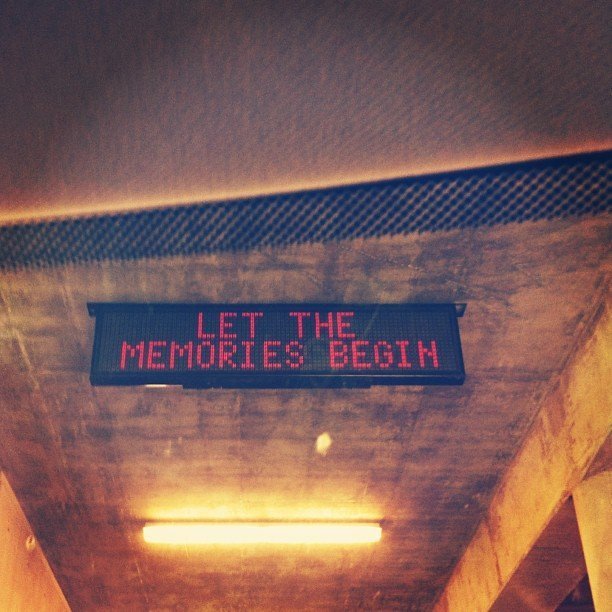 2.) Watching my kids get over-the-top-excited over the character pictures in the parking lot and ticket booth.
Coco: "Mom!!! Loooooook! Minnie Mouse is on that wall!"
Me: "You have no idea what's about to happen to you."
3) Listening to a group of 13-year-old girls swap memories of "when they were little" on the tram ride into the park. My eyes kept jumping from them to Coco and back again.
You're still little, I said in a quiet voice. Then I hugged my little girl a little closer.
4.) Taking a lovely respite in Downtown Disney. Tortilla Joes has some of the best Mexican food I've ever eaten. Being able to eat real, delicious food while at a theme park adds an extra component of bliss to the day.
5.) Visiting the Build-A-Bear workshop and having Chaucer ask if Baby could get more stuffing. Now, this is one of those moments that is a whole story, but for now let me say this: cutest thing ever to watch my son talk to the Build-A-Bear worker. She was a sweetheart and totally hooked us up.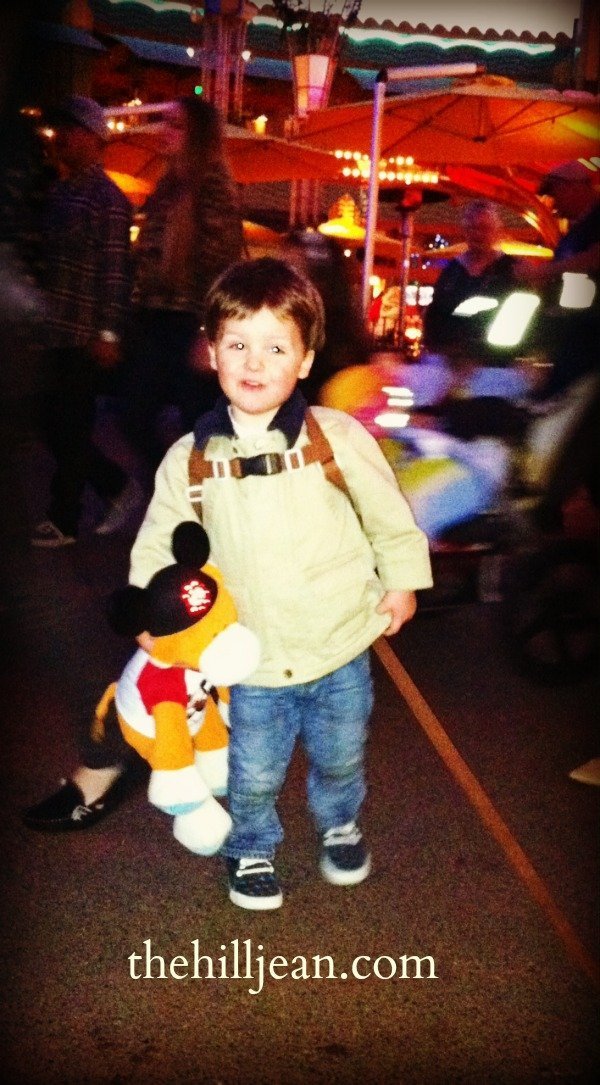 I learned that Baby fits in all the Build-A-Bear clothing and accessories. Oh boy. I have no problem with this, however, as I'm still reeling from our Toy Story.
6.) Letting my kids try cotton candy for the first time. They were disappointed, and I was delighted that it didn't meet their expectations.
Yes!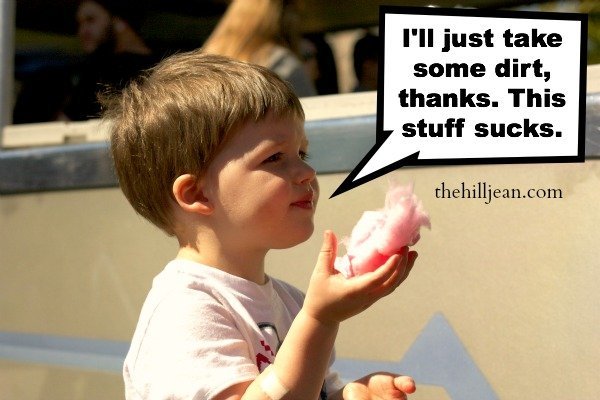 7.) Discovering that Splash Mountain does NOT have seat belts.
Um. Why? What are they thinking? I sat in the very back with Coco and held onto her with every ounce of strength I could muster. I am sorry to say it, but she got off the ride in tears because her "tummy" hurt.
No darling, I believe Mommy just crushed several of your ribs to keep you from joining Brer Rabbit in the Briar Patch.
8.) Watching the parade and seeing Coco's face when Sleeping Beauty blew her a kiss. I've never seen my kid so deliriously happy. I'd pay a whole ticket price just for that.
Ok, maybe half a ticket price. And throw in the TeaCups.
9.) Feeling the love. We all got so many hugs and kisses from the kids.
They were thankful and appreciative of everything. I mean it. I felt so very blessed to have them in such sweet spirits. There wasn't one meltdown. I repeat:
Not.One.Melt.Down.
10. Not getting our group photo until the end of the day. The rest of us were so over it, but my vigilant mother-in-law buckled down and made us obey.
I am so glad she did. Even though we look like a rag-tag crew, we have OUR picture for that sweet day.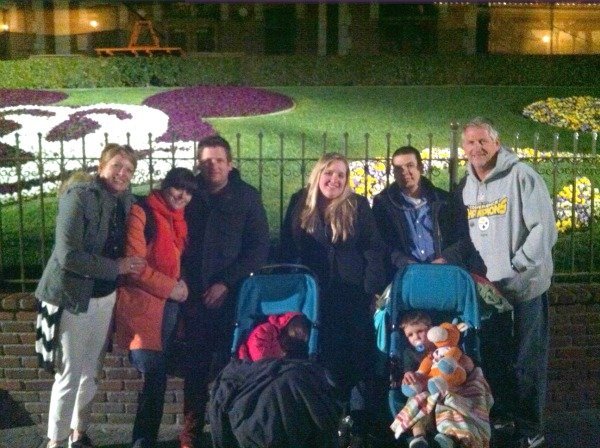 Also, we were all under the impression that Chaucer was asleep during this time.
What a little creeper–he wasn't!
So there you have it. My top ten memories. I'd love to hear about your favorite Disneyland memories! Have you gotten to take your kids yet? What age do you think is best for a kid's first time?