Today my big brother is 30. He wants a blog post, so a blog post he shall have.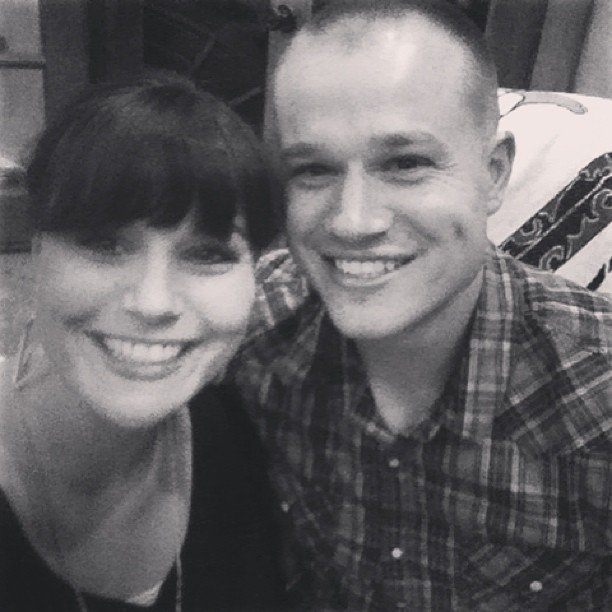 Here the best memories I share with this incredible dude. Who is 30.
1.) Catching caterpillars at Grandma's house and then squashing them. I know. Sick–but it still is a good memory.
2.) Always ordering Pintos n' Cheese and Nachos at Taco Bell, and making a big deal about dipping our chips in both. Then he ditched me and started ordering weird old Meximelts. Traitor.
3.) Going to the beach for his birthday when I was six years old, and watching him use all his birthday money to buy each of us kids (there were six of us) a present from the Shell Shop. I remember I was particularly whiney that day and felt guilty after witnessing my brother act so gallantly. I'm hoping for a similar wake-up call for my own daughter…
4.) Watching him freak out and cry during the Submarine ride at Disneyland and feeling so much more cool and brave because I wasn't scared. This was actually before the shell shop incident.
5.) Making end-of-the-world survival packs as kids. Somehow, he had stuff like MRE's and daggers. I had socks and barbies.
6.) Being in high school together and hanging out with the same friends.
7.) Being in a Shakespeare play together–seriously one of the most fun times in my life.
8.) Him cleaning up my puke after I had my first surgery and got sick on anesthesia. Big brownie points there, huh? That's what sold him to my best friend (who ended up marrying him).
9.) Dating our now spouses together. We had epic double dates.
10.) Getting to see him come home after being wounded in Iraq– a decorated war hero.
Ok, and getting married to my best friend. And having two beautiful babies. And coming to the hospital after both of my children were born. And graduating as a cop. And…and….and….there's just too many. We have good memories, that's the dealio.
There are so many other fabulous memories we share, but I'm keeping it short and sweet today. I am so blessed to have such a wonderful big brother. We are friends, our kids our friends, and we have FUN hanging out together. I love him so much.
Happy birthday, Joe! Thanks for turning 30 before me ????