Surprise! It's Monday and my blog looks different, doesn't it? I felt like it needed a little makeover, what do you think?
I wanted to thank you all who read my post last week and offered such wonderful encouragement. It was exactly what I was looking for and WHY I wrote it. I needed to hear truth. I needed to be encouraged. So thank you. I heart you all!
Today I wanted to talk about a very special surprise that went down this weekend–something much bigger than a blog makeover.
Maybe it's just me, but I really believe that one of the greatest sources of happiness in this life is the element of surprise.
To think that things can go on and on in the same exhaustingly mundane way, and then BAM! Suddenly life is transformed into something superb. Something grand.
Sometimes God does it for us, and sometimes we do it for others.
Those are the surprises that take work. Collaboration and scheming by a select group of people with the same objective in sight:
Bringing happiness to someone else.
I had just such an experience this weekend. I exerted myself–full-force into the task of bringing a surprise to someone whom I dearly love. Why? Because seeing her ecstatically-out-of-this-world-over-the-moon happy brings me SO MUCH JOY.
I'm telling you guys, it was a high like no other.
Is it better to have one child?
My little sister has always been my special little doll.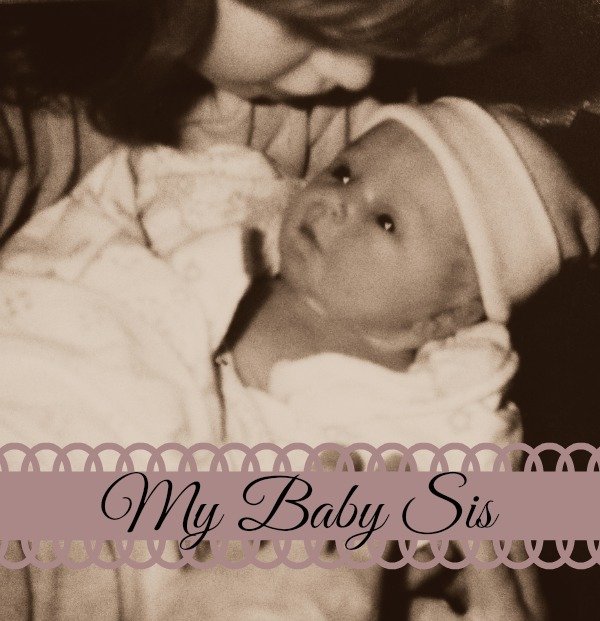 The five year gap between us provided enough room for me to coddle–then fight–then coddle her again as she found her way from girlhood to womanhood. Today we are best friends. If you ask me one thing about her, I will tell you ten. That is how much I love her and revel in her success.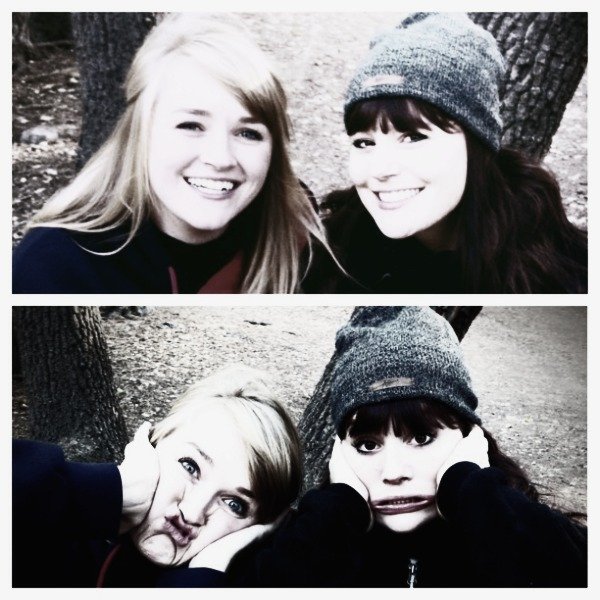 She found love on a trip out to Oklahoma last Thanksgiving. A certain farm boy (a cousin to our sis-in-law) captured her heart in a deer-blind. I kid you not. She shot her first deer and had her first kiss all within a week's span.
Since then, she has been absolutely smitten. There came the fateful day when I got to meet her country boy, and the entire family stood on pins and needles waiting to see what I thought. You see, I have hated every single one of her love interests. Not one of them measured up or deserved my darling sister.
I sat the country boy down and drilled him. He answered me straight as you please from a guy with starched Wranglers and an OU hat. And I liked that.
He told me he adored my sister.
I told him he probably didn't deserve her.
He agreed.
And that's when I knew he was perfect.
Fast forward six months and here we are. In an elaborate, complicated, and oftentimes positively PAINFUL scheme, he managed to completely surprise my sister.
He flew out this last Friday and my sis-in-law Candace and I got her all dolled up for a girls night out. We wanted her to feel pretty on the night her world exploded. Small curtesy, right?
My parents picked him up from the airport and he had the "talk" with them on the drive back.
My folks showed up at the restaurant and that was somewhat of a surprise to her. While they distracted her, Tegan, the country boy, swooped in and tapped her on the shoulder.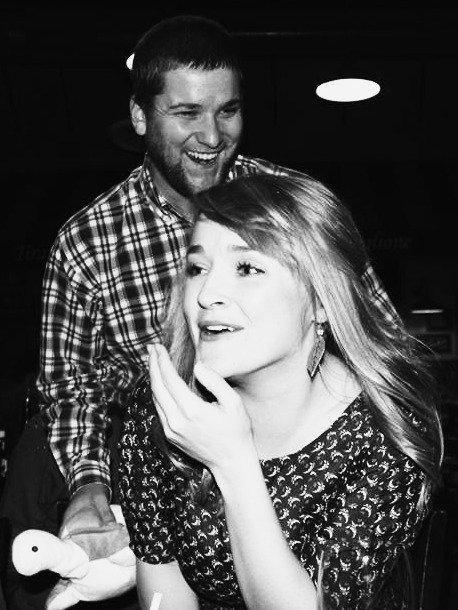 She tripped over her napkin and fell into his arms. Sheesh. Talk about the RomCom, huh?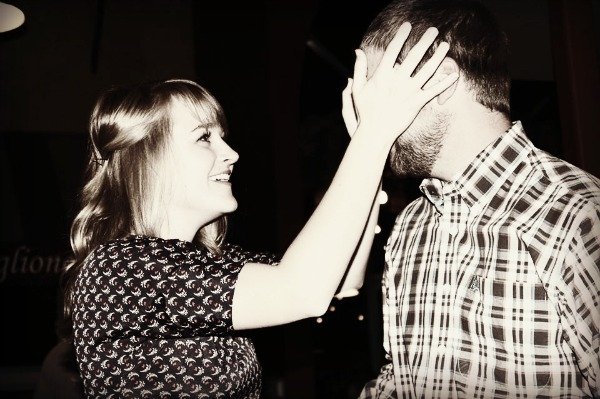 She couldn't stop touching his face. "Are you real??" She kept asking. "How are you here? How is this real?!"
I worried that she'd burst into a pile of glitter before our eyes–she was so dazzled by him.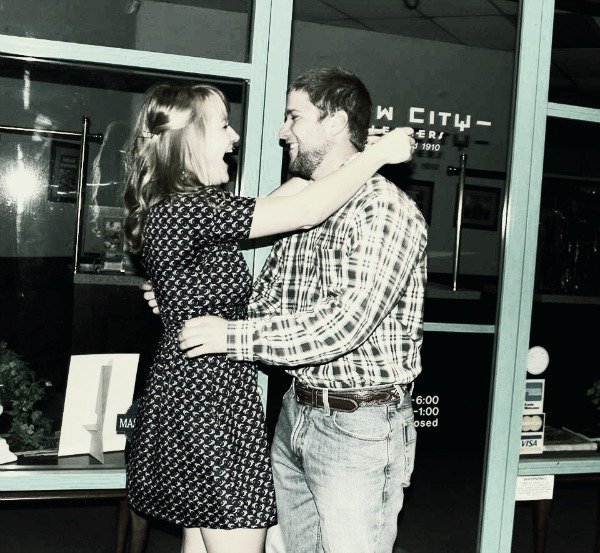 What ensued was a lot of kissing and Tegan trying his dardest to get a two second break from the copious kissing in order to pop the question.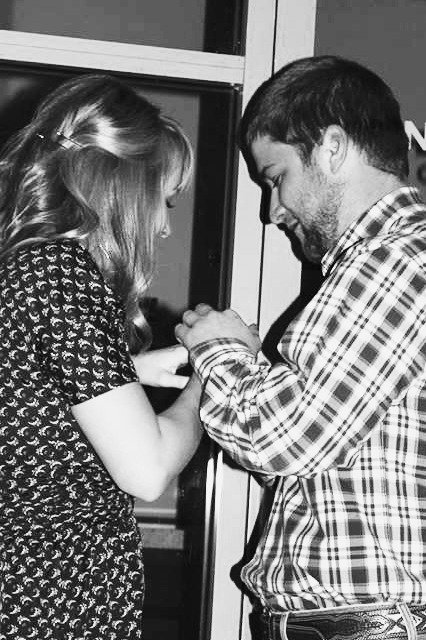 Guys, I have never been so happy for someone to get engaged. That love and excitement is freaking intoxicating. Congratulations to my sweet sister, Kirsty and my new brother, Tegan. I love you both and couldn't be happier. Now lets get this wedding planning a-moving!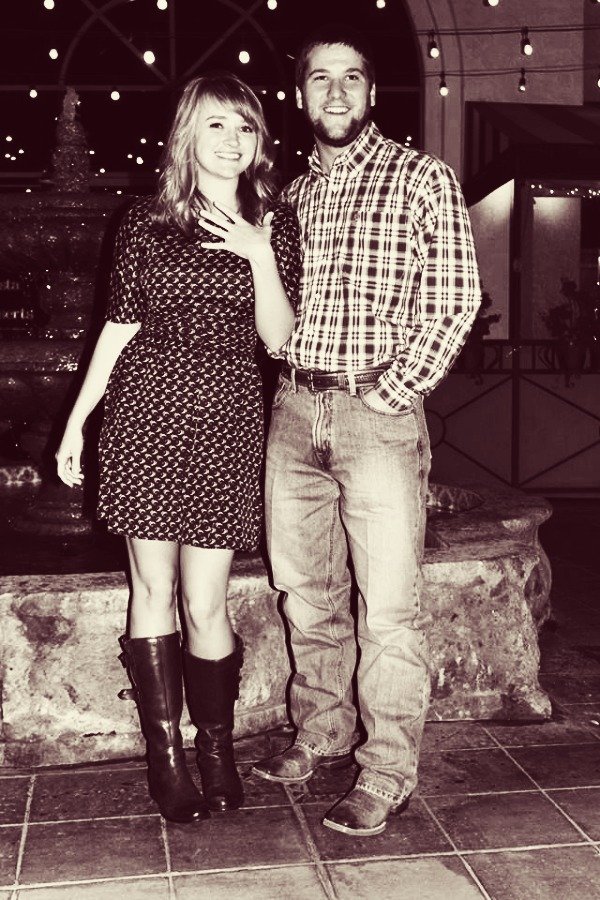 Have you ever gotten to be part of a really big surprise? Or have you been able to help pull off a proposal? I'd love to hear about it in the comments!