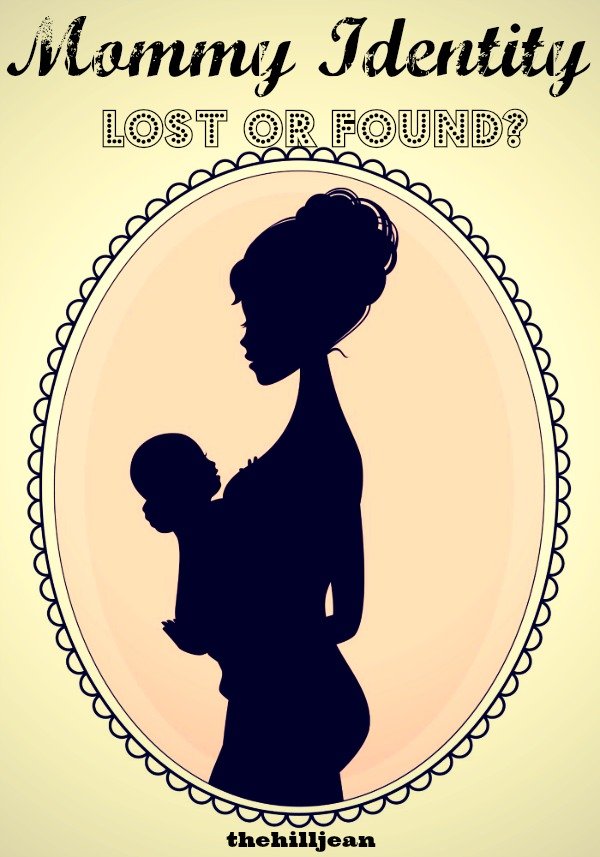 So the other day we had a wrap-up brunch for the women's Bible study I attend. While there were so many wonderful things to take away from our last session, I found myself stuck on the juxtaposition of two testimonies that were shared.
One woman shared how she found her identity in being a mom and raising her kids in light of her faith. The other woman shared how she had gotten "lost" in being a mom and was searching for her identity. A mommy identity crisis.
For the past few months, I have felt lost in my role as a mom. It's a hard thing to admit because that confession is packed with guilt and baggage.
Isn't this what I always wanted?
Shouldn't raising my children be the crowning achievement of my life?
Can I even imagine my life without them?
So this life isn't enough??
I feel like those questions have been on the tip of my tongue every time I start a blog post. I've wanted to speak them–wanted to see them in black and white, but the guilt is too great.
I guess it's because in my practical and somewhat pessimistic mind, I can look down the road and sort of visualize the unknown tragedies and griefs awaiting me.
Is it better to have one child?
Hello doomsday, right? Sorry to be Debbie Downer, but really? Who is spared grief? No one. Grief is intricately wrapped up in this thing called life.
So I see that grey cloud of grief–hopefully way down the road–and I know that THIS, right here, right now will be a bright patch. Raising my young children–teaching them–coaching them–is a happy memory. But the fact is, I have to work hard at being happy in the here and now.
The hard truth is that sometimes I begrudge my identity as a mom.
So, I want to ask you… are you lost in your identity as a mom, or are you found?
I believe my current position is ambivalent. And by the way: I love that word.
Ambivalent.

I think this word perfectly encapsulates how I feel about my identity as a mom. On the one hand, I absolutely LOVE being a mom. I love the golden moments:
I love you to the moon, Mommy.
I hurt my hand, Mommy. Could you kiss it?
Your child smiles with her eyes.
Your children are beautiful!
Oh yes. During those moments I could easily have as many babies as the old uterus would allow.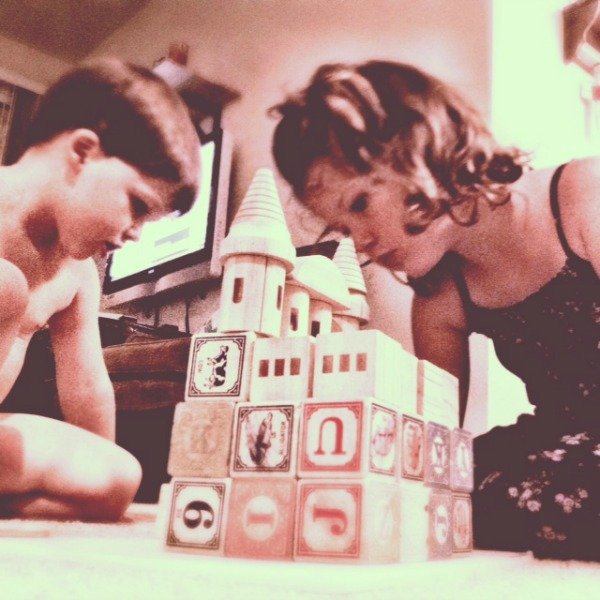 But then there are the dark moments:
The excruciating hour before bedtime.
The meltdown at Target.
The marker on my couch.
The horror of my child being rude to someone.
Yep. I could do without all the above. I could be anyone else during those moments. Just not the mom with a sweaty upper lip and a child hanging from each arm.
I wish I could have sat both of these women down and cross-examined them. Find the golden mean and thus change my life, and probably the lives of others.
But this brings me to my other great takeaway from Bible study…Weakness is strength. I think sometimes people misunderstand how easy it is to be a follower of Christ.
Yes, I said easy. Because here's the deal: Christ uses the weak. He uses the broken. And maybe, for now, my identity is an ambivalent, conflicted mom who constantly questions her own heart. That sounds like an astounding weakness, doesn't it?
I don't know how it's used. I have yet to find my shining purpose. Maybe for now, my purpose is just to be vigilant in doing the mundane. Enduring the meltdowns. Kissing the ouchies. Washing little socks.
For me, this is a daily struggle. Am I alone? I do want to hear from you. Wish we could all just hang out and swap sob stories. I feel like we'd all walk away so encouraged in knowing that we are not alone.
---
---