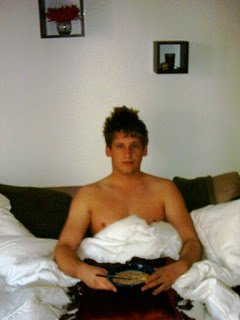 Matt and his friend, pneumonia. Circa 2006
Today, my hubby is sick. He makes a big deal out of being sick. He drags pillows and blankets from our bed, strews them onto the living room floor, the couch, and then just lays down in our recliner. He asks for "chicken noodie" (chicken noodle soup), and yes, starts talking like a baby when he's sick. He insists that I take his temperature every ten minutes, wants 7up, tries to watch The Lord of the Rings and then falls asleep. He's pretty much pathetic.
So today, since I get a kick out him in his misery, I thought I'd share some early photos of him/us.
"Do not marry a man to reform him. That is what reform schools are for." –Mae West
| | |
| --- | --- |
| | |
| First year of marriage. Already having issues with spousal abuse. | |
"Shut up. Just shut up. You had me at hello."–Jerry Mcguire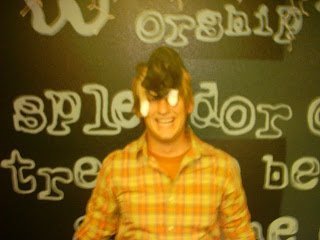 Matt and his best friend, Little. Circa 2006. RIP Little.
"If I could ask God one thing, it would be to stop the moon. Stop the moon and make this night and your beauty last forever."—A Knight's Tale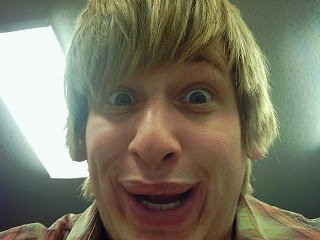 Be jealous, ladies. Be jealous.
"You should be kissed, and often, and by someone who knows how."–Gone With The Wind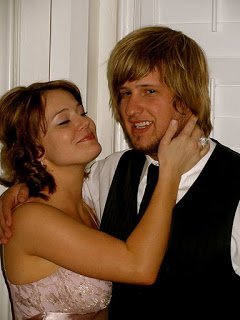 "If I get married I want to be very married."–Audrey Hepburn
Matt lost a bet.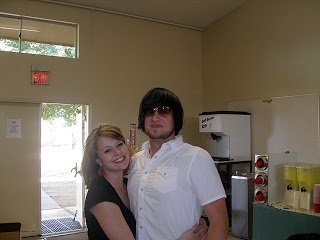 And I loved me some Elvis.
"By all means, marry. If you get a good wife, you'll become happy;
if you get a bad one, you'll become a philosopher."–Socrates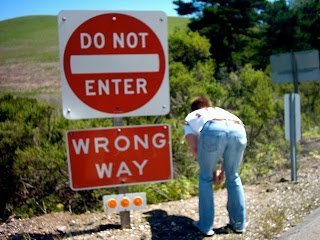 My husband: the philosopher
Thanks a lot, Socrates. Now I just feel bad about myself. Get well, babe! I'll try to be a better wife, and you try to stop philosophizing, k?