Well, we survived the week. If you read last week's post you'll know that it was…crappy. This last weekend was pretty rough too. But, we're now all back in our home and the kids had a pretty fantastic Halloween.
I've decided we live in the ultimate town for Halloween. Downtown Davis has a "Trick or Treat Trail" where all the local businesses pass out candy for a million little kids.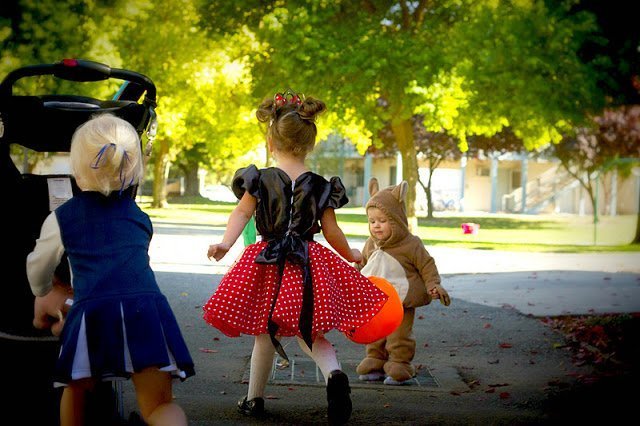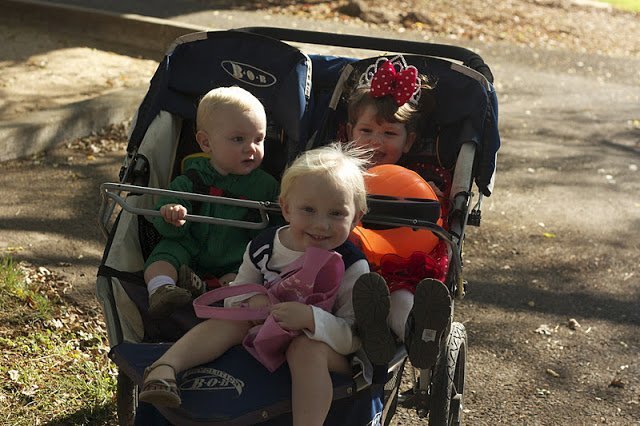 I took the kids on the trail with a few friends and watched Coco refuse to say "trick or treat" to anyone. She would just hold out her bucket and take whatever they gave her, and then pass the order to her friend, "Say thank you, Ava."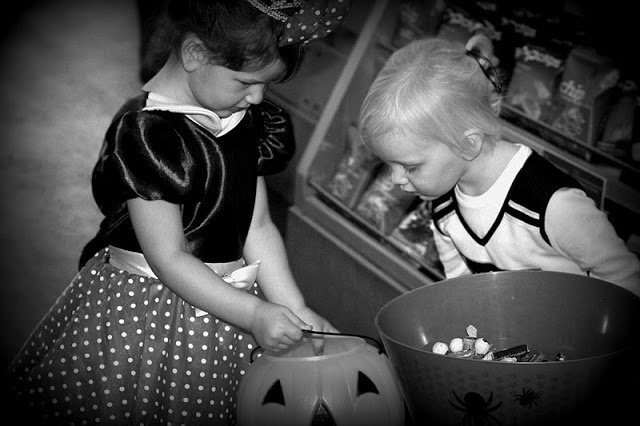 The nerve of that girl.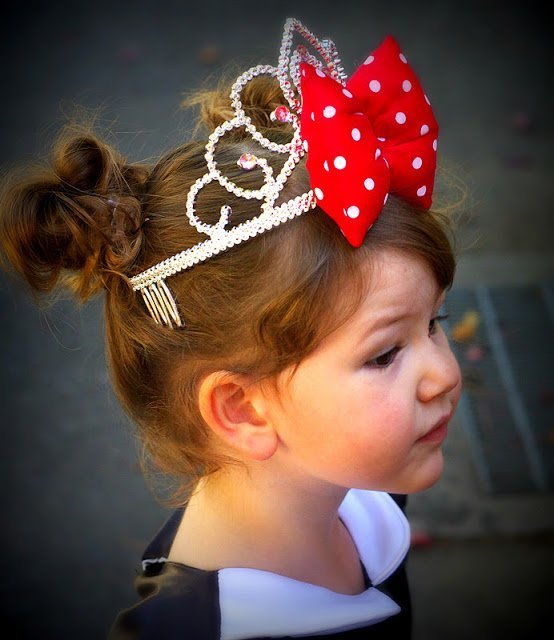 Oh, in case you were wondering, Coco was Queen Minnie Mouse. We lost the ears, and Coco will not settle to be princess. She is always the Queen.
Chaucer was pretty content to dwell in his pillow of a costume and people watch.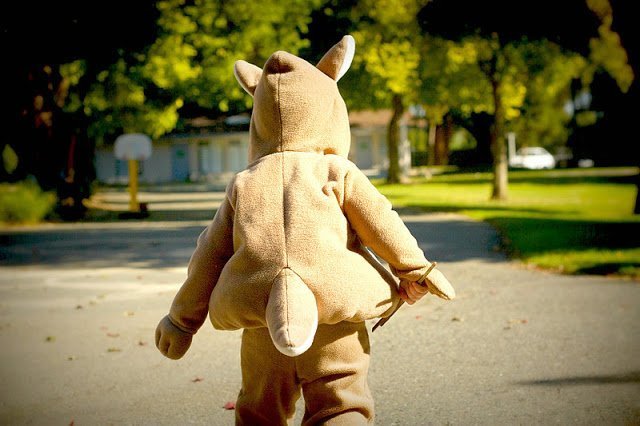 He was a kangaroo.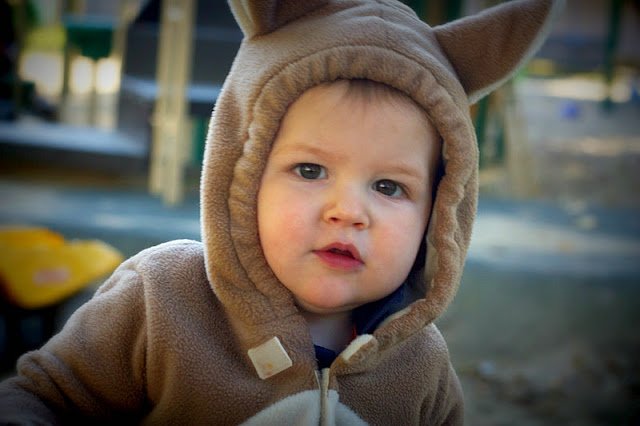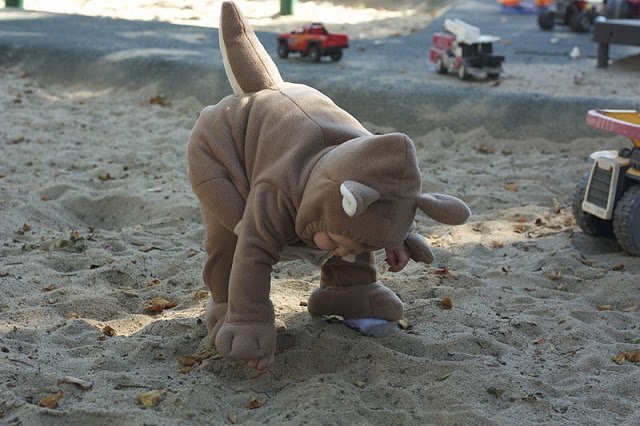 I could watch him bend over in that thing all day. So dang cute.
That evening, Matt and I took the kids around our apartment complex for some serious trick or treating. It was so fun to see all the different neighbors and get "spooked" by little kids trying to "trick" everyone.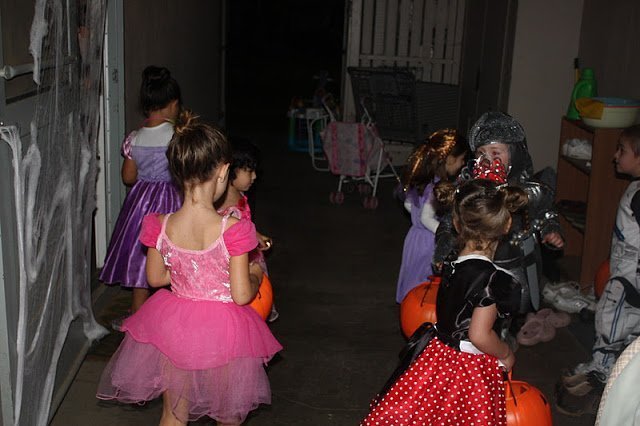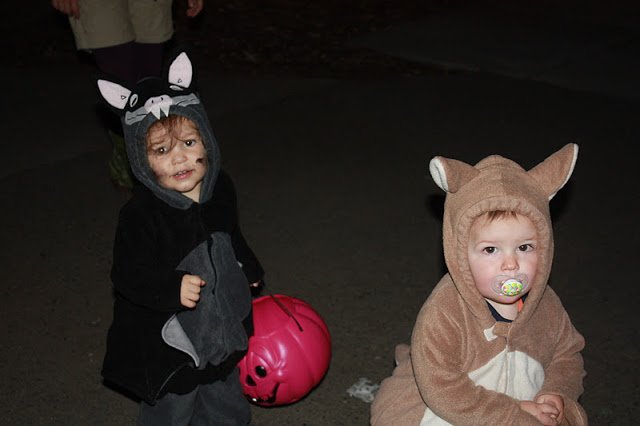 Chacucer and Olivia the Bat.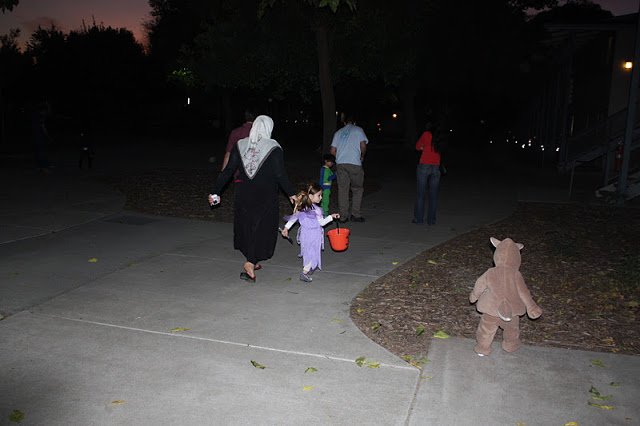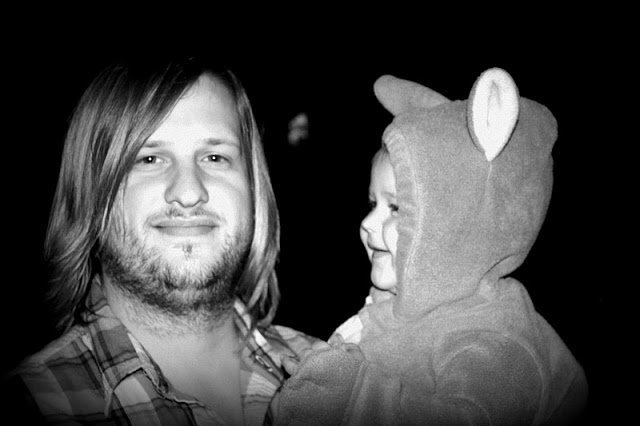 My boys.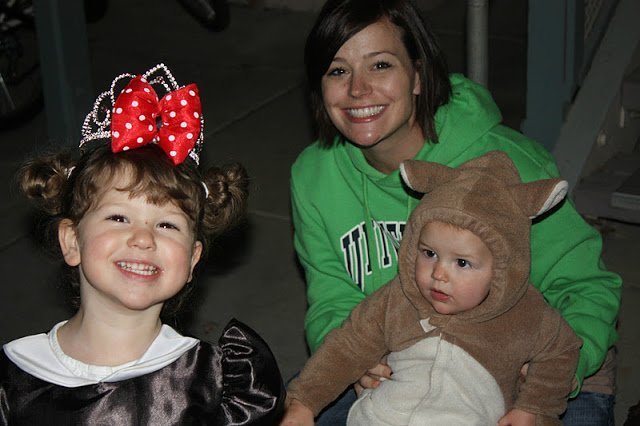 Coco and I share chins.
We finished up by walking to the "rich" neighborhood of faculty housing.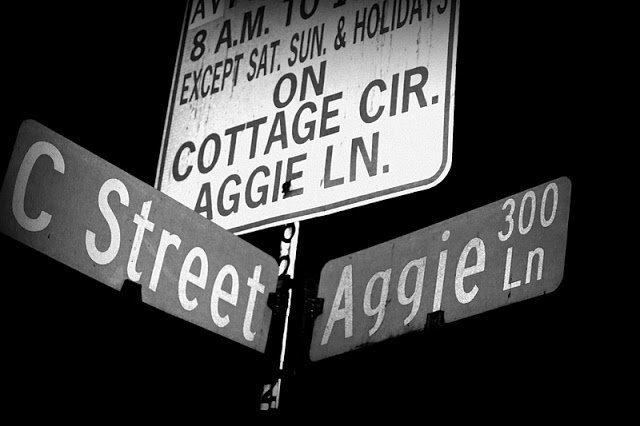 This is where we saw the classic, the epic halloween set up. Quaint, beautiful little homes complete with pumpkins and cobwebs, and porches loaded with little munchkins. I couldn't help but wistfully dream of having a house like that someday.
Somehow, I just can't imagine that poop would shoot out of those toilets and fill the floors in those homes. It just wouldn't happen there.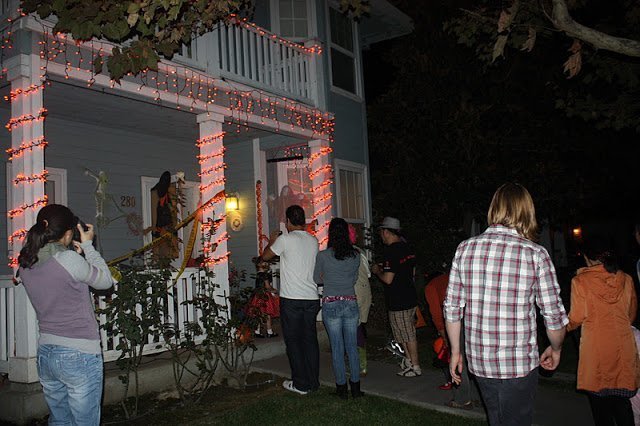 Ok, so all you can see here are the adults. I swear there are little kids in there somewhere.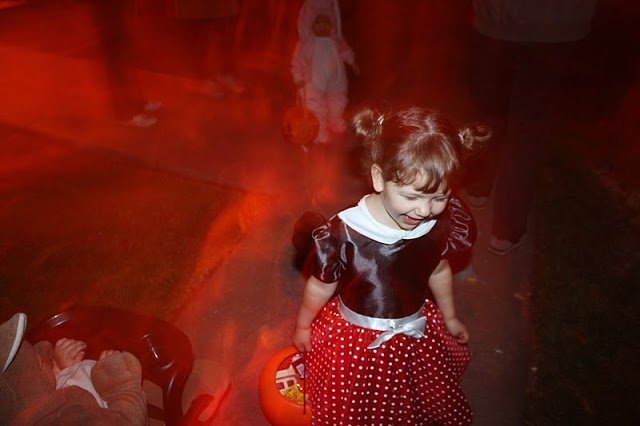 My spooky picture. I love how this turned out. I love how Coco is cackling, too.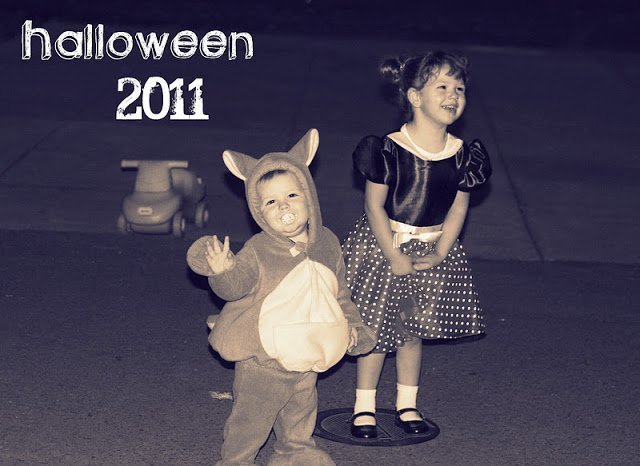 All in all, it was a good Halloween. Next year, Matt and I are dressing up. That is my one regret. Any ideas on who we should be? It's never too early to plan ????