You know those people who collect random stuff? Like, I don't know, ceramic frogs, or spoons, or tiny people. As in, figurines tiny people.
But just like random crap that one day you decide you love and then for the rest of your life you're stuck with. Every Christmas, birthday, or road trip someone buys it for you and you add it to the stash.
Soon, that stash becomes massive and then it's just weird. Why did you like frogs, anyway? Don't you know you're hoarding frogs?? You really wanna be the Frog Lady??? Well, guess what? Now you ARE the Frog Lady.
I wonder what happens when they decide they just don't want to be the Frog Lady anymore. Or the Porcelain Doll Lady, or the Train Guy, or the Tiny Salt and Pepper Shaker Person.
What do you do? Just throw it all away? Give it back? Take it to Rick Harrison and hope that it's worthy enough for his pawn shop? Pray that your kids don't turn you in for an episode of Hoarders?
It's quite the decision, really. But…can I confess something?
I kinda want to be The Owl Lady.
I have recently fallen in love with owls. And yes, I realize I'm not the first. I know it's trendy. What can I say? I'm a follower.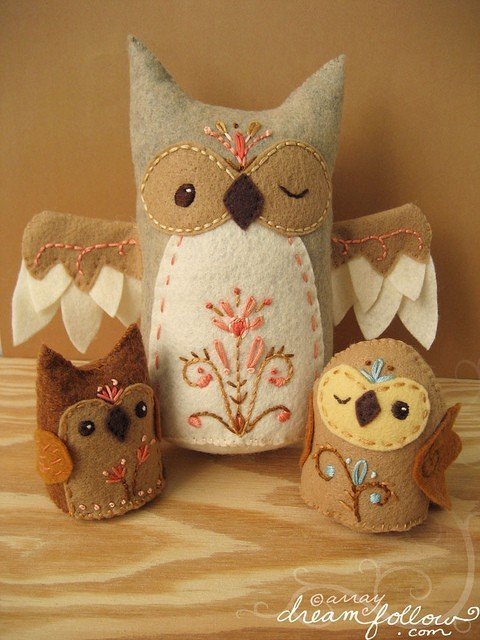 I have a whole board devoted to it on Pinterest called My Owl Obsession.
And I know what's gonna happen. I know that this Christmas, I'm getting an owl. I don't know who is gonna buy it. I don't know what it will look like. I just hope that there isn't a misunderstanding. PLEASE JUST DON'T GIVE ME A REAL OWL!!! I would be so freaked out…
Weird digression there, wouldn't you say? Let's move on.
As I was saying, I'm at a crossroads. Do I continue this relationship, or just cut it off? Do I really want to be the Owl Lady? Will they eventually creep me out? Do I like that their eyes are so very big? After all, I am scared of the real creature. They're not nearly as cute as the ones at Pottery Barn.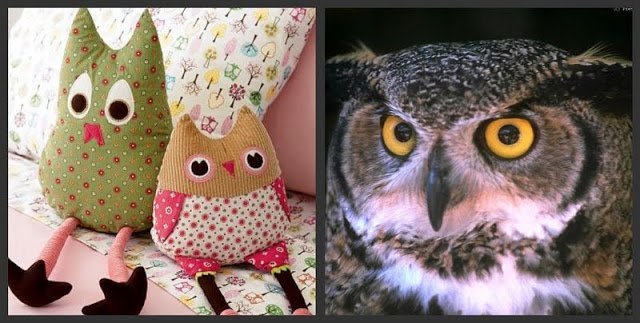 Decisions, decisions.
What about you? What are you obsessed with these days? Are you willing to become the "fill-in-the-blank" Lady or Guy?
Details, Lois! Details! (extra points if you know what that reference is from. No! Don't google it!)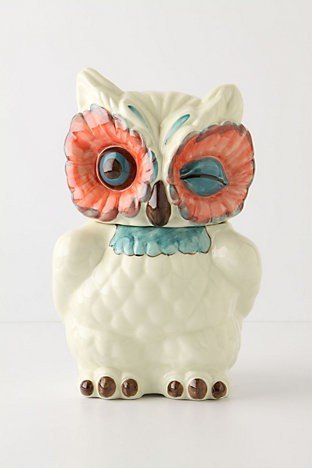 From Anthro, of course.