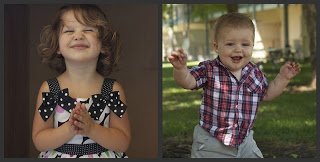 I've noticed that I've fallen into the trap that most parents fall into when they have more than one child…I label, the children, that is. Really nothing else in my house is labeled. Come to think of it, labeling things other than my children could result in an improved quality of life.
Huh.
I feel that it's impossible not to do. Whenever you find yourself and your child surrounded by other parents and children, you just start to label. Living on campus has given me the bird's eye (or maybe duck's eye) view of the panoply of personalities out there.
Personalities belonging to little people under the age of five.
It's fascinating. No really, it is.
Just yesterday, one of my neighbors was talking about the "alpha females" that live amongst us. We were trying to decide if Coco is one such alpha female.
I'm still not quite sure where she fits…But if I had to stake a claim I'd put it somewhere between Queen Elizabeth (the first queen, not the one that's still alive and well today…nothing against her, just, you know. Not as cool) and Kristin Wiig.
Is it better to have one child?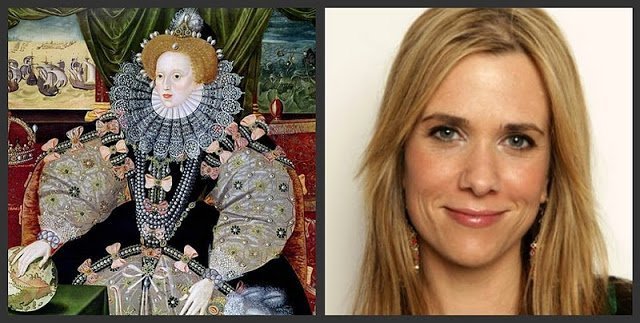 Huh? Well, perhaps you're not as obsessed with Tudor England as I am, but the short story is, Queen Elizabeth was the one that ruled England without a husband. She did a pretty darn good job of it too…And you definitely would be right in calling her an alpha female.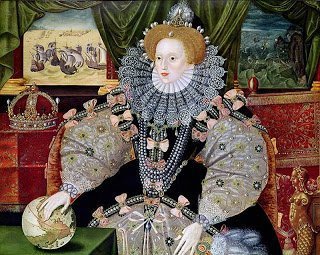 Alright, so Coco's got her beat in the beauty department. Duh. Think like 500 years ago, k?
I suppose I could have picked a more current female leader, but in my book the pickings are slim and unappetizing.
Elizabeth it is.
And, Kristin Wiig? Well, she's a big goof. She's quick on her feet, hilarious, and brilliant. I know most people won't go about labeling their children from SNL actors, but I see Coco doing something creative and humorous some day.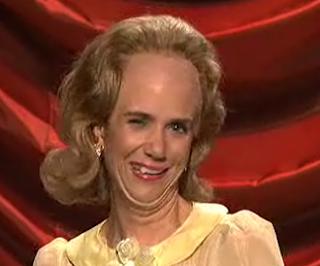 And Chauce? How many times have you heard me refer to him as a cross between Winnie the Pooh and the Incredible Hulk?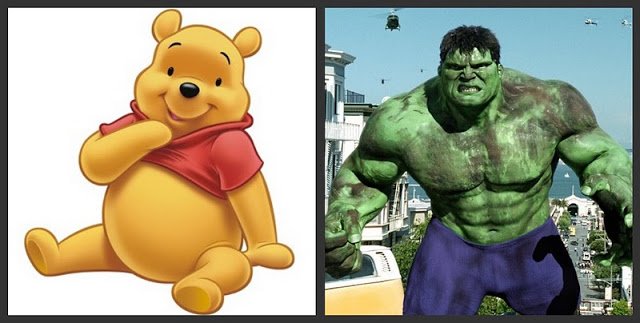 Really, I cannot come up with anything better. He's stuffed with fluff, famously cuddly, and sweet to the core. But at the same time, he's a beast. He's strong as an ox, and underneath his multitudinous rolls is a force that sometimes knocks Coco off her feet.
I see him playing professional football someday, preferably for the Steelers, and helping the Salvation Army out at Christmas by being Santa at the mall.
Don't you just see it??
I'm sure these labels will develop as my kids grow older. I know I had a few labels–some of them are still there. I'm not gonna tell which ones.
First born girl. Middle child. Wild child. Class clown. Troublemaker. Loud mouth. Tom boy. Homeschooler. Nate and Joe's little sister. Bossy. Drama queen. Knowitall. Dork. Hottie. The cool kid.
There might be a few elaborations in there. I leave it to you to decide. *Ahem!
Is it wrong to label our children? I mean, I don't wanna offer either of them the short side of the stick by putting them in a box. And by either of them, I mean Chaucer. Cause frankly, being a queen would probably fit Coco's bill just right.
Chaucer may surprise us all. In the back of my mind is an image of him painting in Paris one day…But that gets bulldozed over by the larger picture of him tackling…I don't know, say, someone from the Browns?
Ok…so fess up. Do you label? If so, what are the labels? Tell, tell!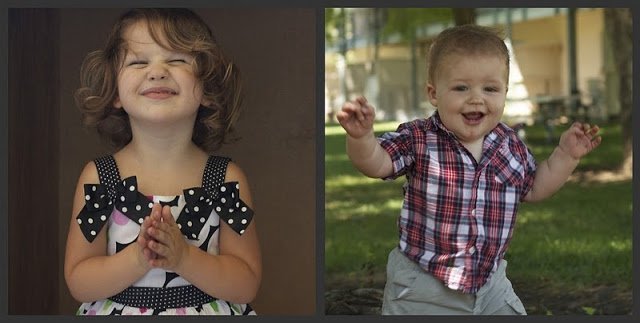 This post was inspired by one of Mama Kat's Weekly Writing Prompts. Head over there for some great writing! And don't forget to label your kid!