When we came home from our Thanksgiving break Coco was delighted to find that Autumn had really done it's job in our neighborhood. And the maintenance guys had not.
Leaves were everywhere–covering the playground, the sidewalk, and our doorsteps. So I figured it was time I teach Coco what it is to build a leaf pile.
Some of our methods were unconventional.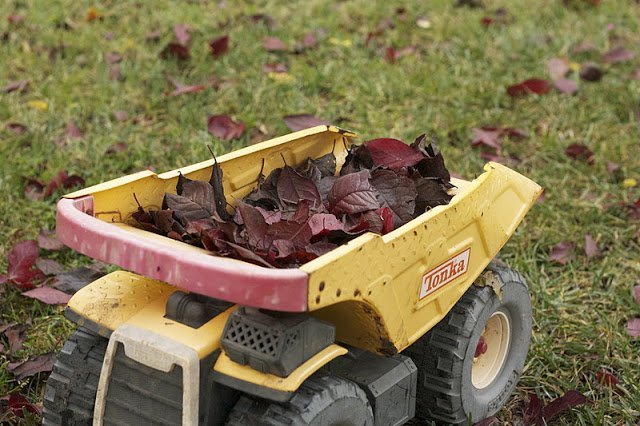 We don't own a rake–but we made do.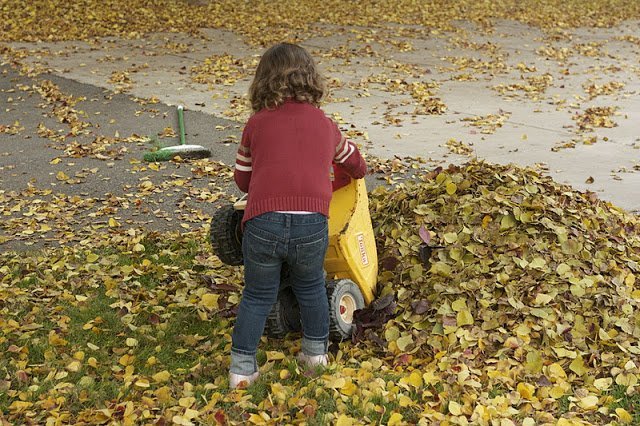 Most of our neighbors were still in hibernation/vacation so we built that one by ourselves.
But the next day–oh boy. We really started something.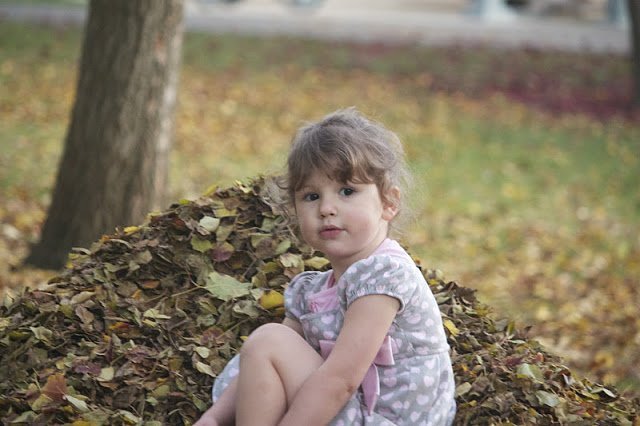 We could not believe how quickly our pile grew!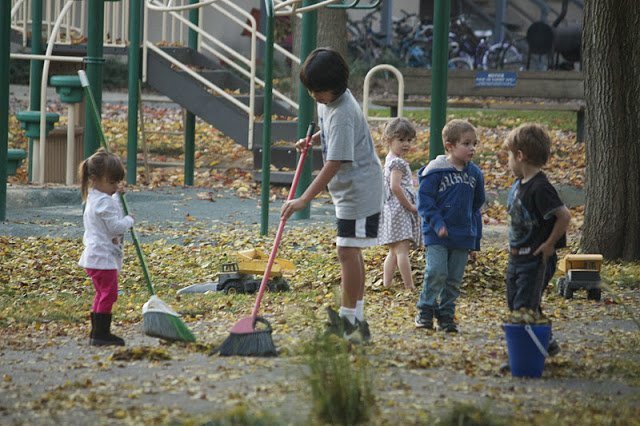 It was so cute to see all the kids, ages 0-11, constructing a massive leaf pile.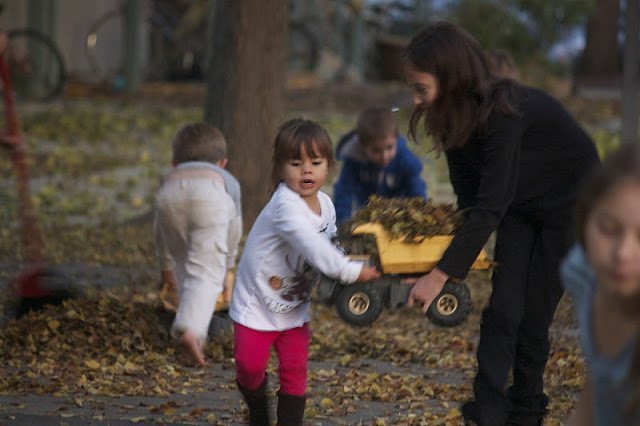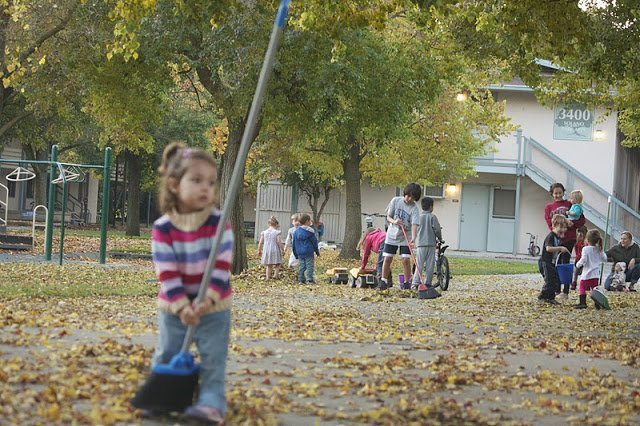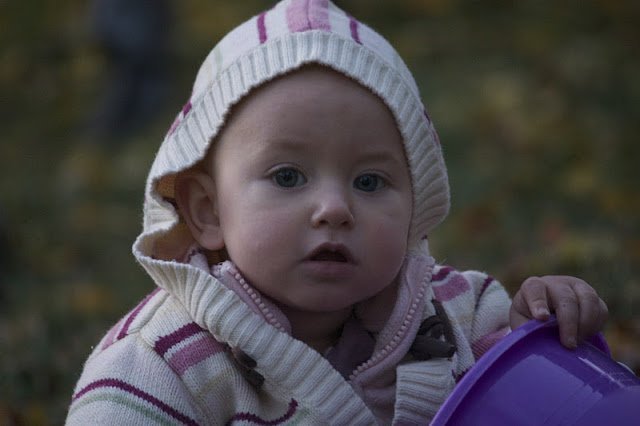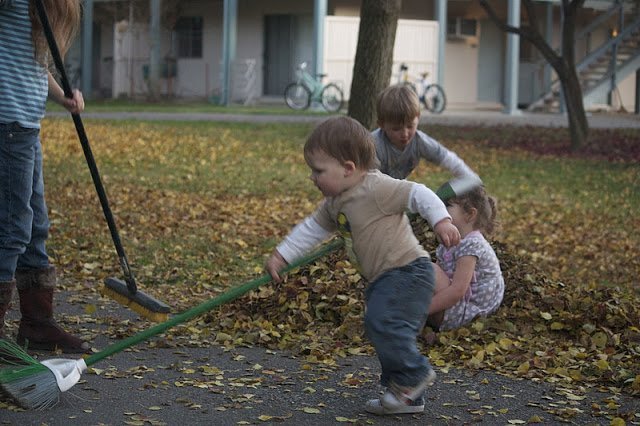 Seriously? It doesn't get more basic or old school than that, now does it?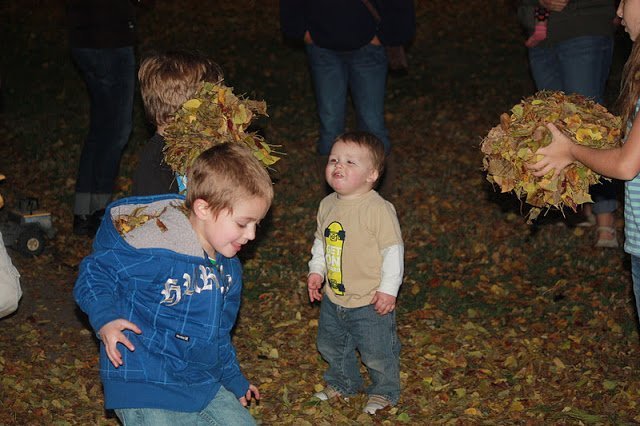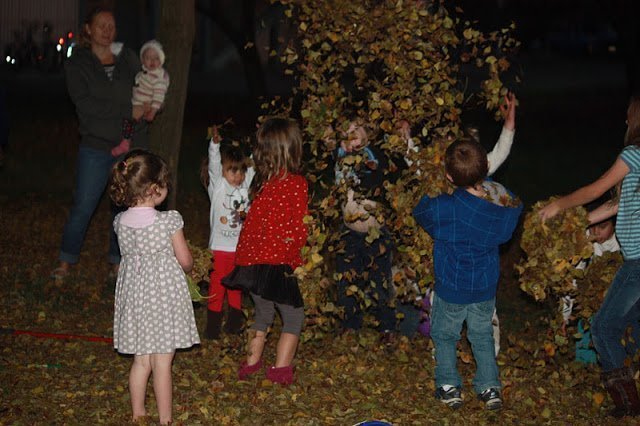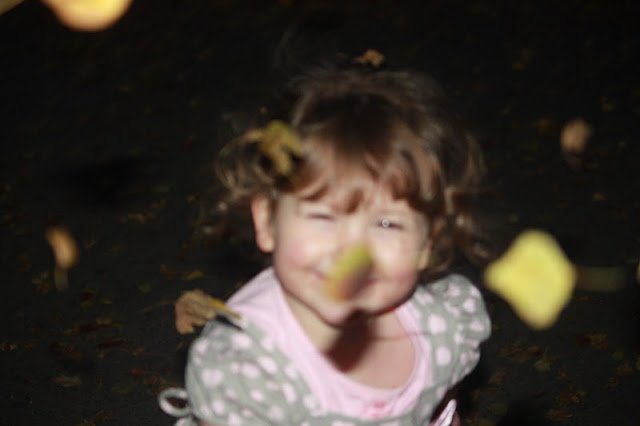 These are the kind of days I want my kids to remember. These are the kind of days I want to cherish.