So…we don't have a whole lot of room in our apartment. And we don't have a lot of money. We decided to think outside of the box this year for our Christmas tree.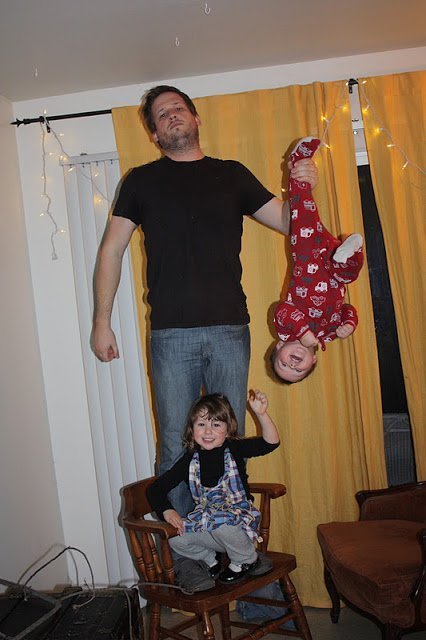 Coco and I went outside and scavenged around for a branch. We found a nice, scraggly one and plucked all of the leaves off.
We had a fun little family decorating party. Christmas music, cookies, the works.
I let the kids play with non-breakable Christmas decor while Matt and I figured out how to hang the thing.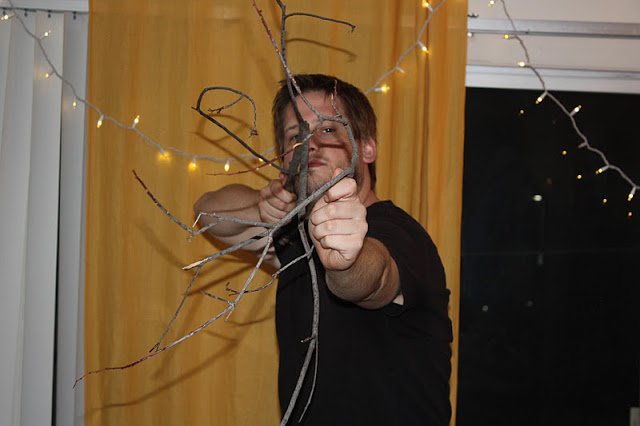 We just screwed three hooks into the ceiling and then suspended the thing with some yarn. Not very fancy, but the yarn matches our curtains so it's all good.
After the kids went to bed I hung a bunch of ornaments on it.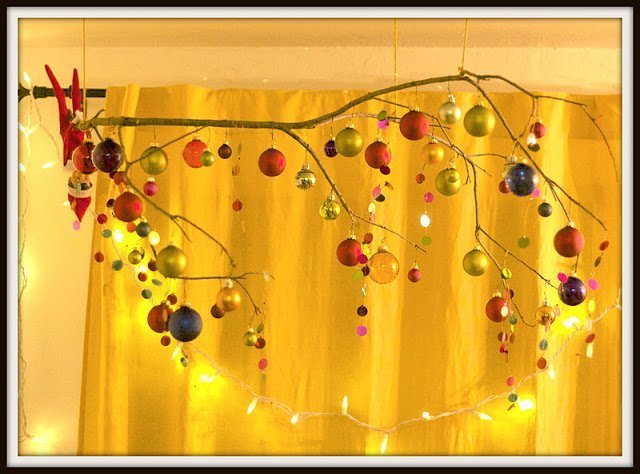 And positioned Mr. Elf.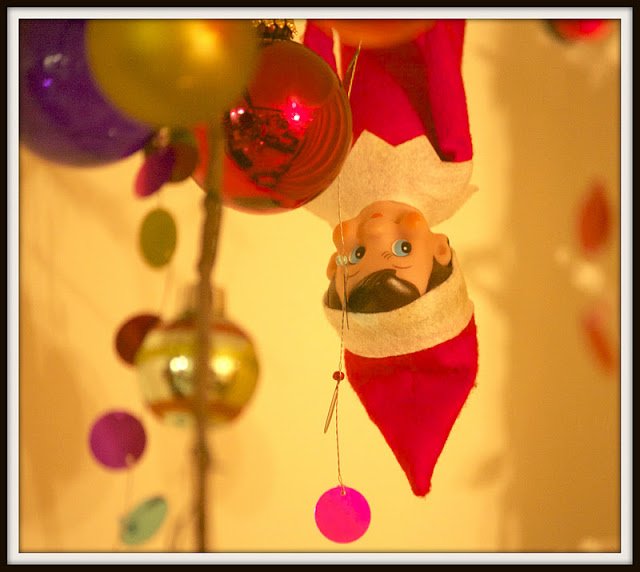 We love it! I might just leave the branch up all year and change out decor seasonally, what do you think?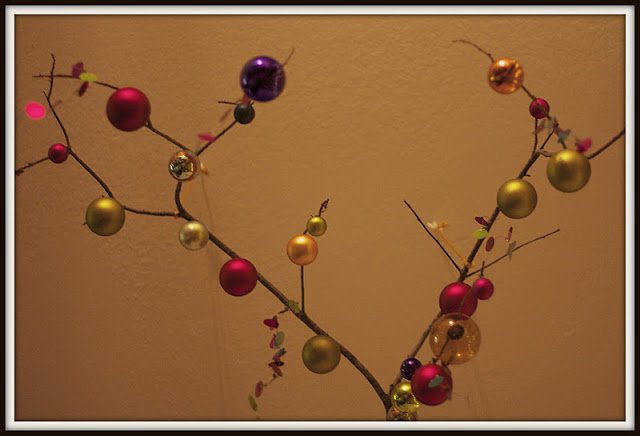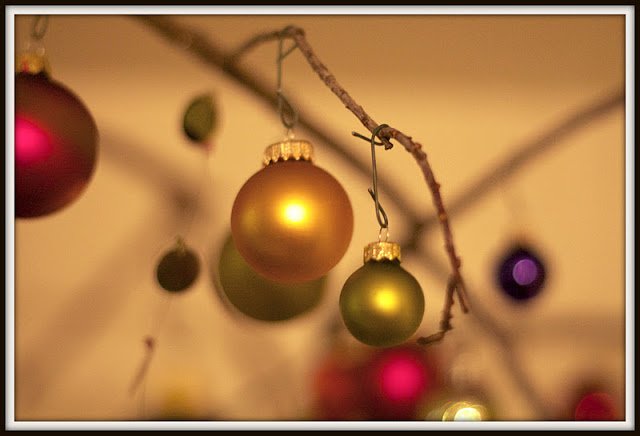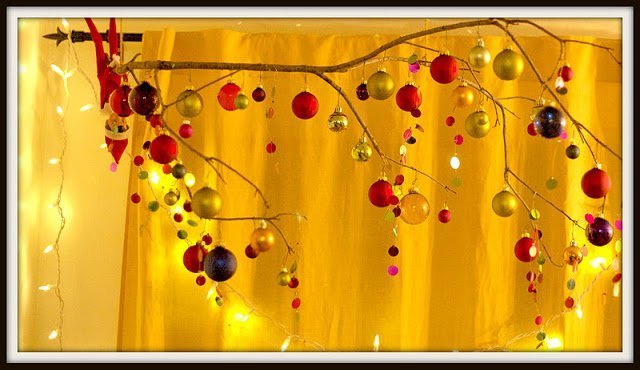 Sorry for the yellowness of the pics…There are only two windows in my living room so it makes for a difficult place to photograph.