I would like to quietly announce the fact that we watch the Bachelor. Yes, it's true. I'm humbled by my own admission to you all.
I'm not even going to go into how disgusting the Bachelor is. The guy gives me the heebie geebies and all of the women make me want to vomit, but other than that it's entertaining. We Americans are a sick people, are we not?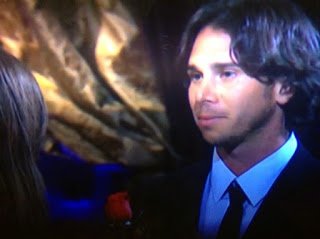 While the doofy-haired bachelor gets to award roses to desperate women I would like to hand out a few roses to some of my favorite things in life. No, I'm not handing roses out to people. Just things. Things that I love and have special relationships with.
Is it better to have one child?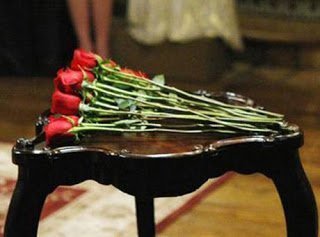 [In my best schmoozer, creepy bachelor voice]
1. Coffee, things between us are rich and exciting.We already know that, so I don't want to hurt anyone else's feelings by going on and on about you and I.
But I'll say this: I literally come alive when I see you in the morning. Holding you in my hands is my favorite part of every day.You're hot, and steamy, and know which mugs compliment you the most. Coffee? Will you accept this rose?
2. Hey eyeliner. How's it goin? Are you feeling down because of what I've got with Coffee? Oh, no, baby no! It isn't like that. You are special to me. Don't you know that you open my eyes? That before you they were just sad little nuts that needed guidance out of their shells. You popped them open, and gave them the light—of eyeliner. So would you accept this rose?
3. Undershirts. Yes, please come forward. You always offer forgiveness to those areas of myself that I do not like. You hold me together, and cover me with love.
People might say our love is going out of style. Of course we have our challenges…like what to do with cropped tops and high wasted shorts, but overall, I think we're staying strong. Will you accept this rose?
4. Chapstick, yes, I'm talking to you. Our love is addictive, but feeling you on my lips is not only a pleasure–it's a necessity. People might say I don't need you–that I've made myself dependent upon you. But I don't care. I want you, I need you. Oh baby, oh baby. Will you accept this rose?
5. Hello, iPhone. Wow, all I can say is, wow. You walked into my life and just carved a place in my heart forever. I'll never forget when we first met. Our love is dangerous–I'll admit it. You have made yourself essential to me. We have something special. iPhone, will you accept this rose?
Enter Chris Harrison, "There is one rose left, Hillary. Are you ready?"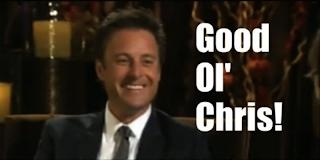 6. Pillow, please come forward. You aren't just any pillow. You're my pillow. We've been to a lot places together. Its like I can't spend a night away from you. I'll always have room in my life for you.
We've spent countless nights together–I don't want to ever be apart. Pillow, will you accept this rose?