I am so excited because this weekend we're taking family photos! We haven't had a "professional" family shoot since Coco was about 18 months. My sweet friend, Emily, from Juxtapose Media is taking them for us somewhere around Santa Monica or Venice, so we'll look like one of those really cool families that's got their stuff together. Outfits will be coordinated. The sun will be all gold and glowy. Yep, we're gonna look hot.
But we're also going to look awkward. On purpose. For at least one or two poses.
I put in the request for an awkward family photo. I just have this enormous, unquenchable thirst for awkward photos.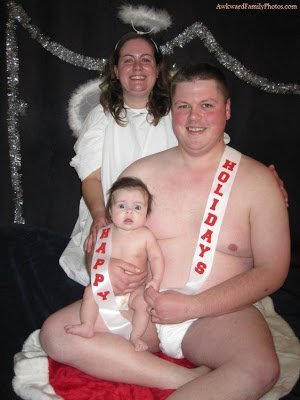 Wouldn't you love to receive this in the mail as a Christmas card?
I love them, you see. Can't get enough of them.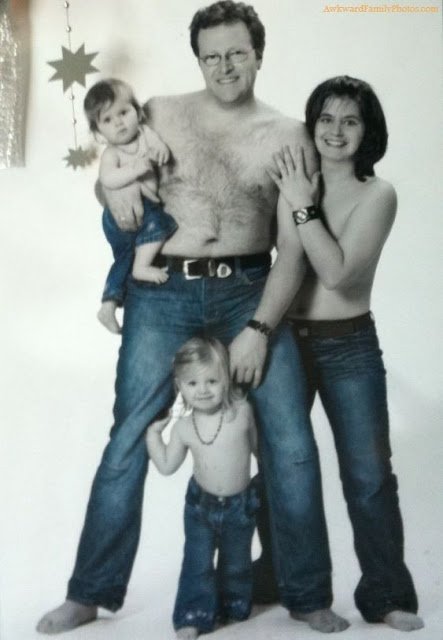 I know this is one of the most famous ones, but man! Gets me every time!
And I want to be in one of them.
I'm sure I could find more than a few if I were to peruse the old family photo books, but Matt wouldn't be in them and most of my kids photos are just really adorable. I need that blackmail material. Stuff to threaten them with in high school when they get all rebellious and teenagerish on me.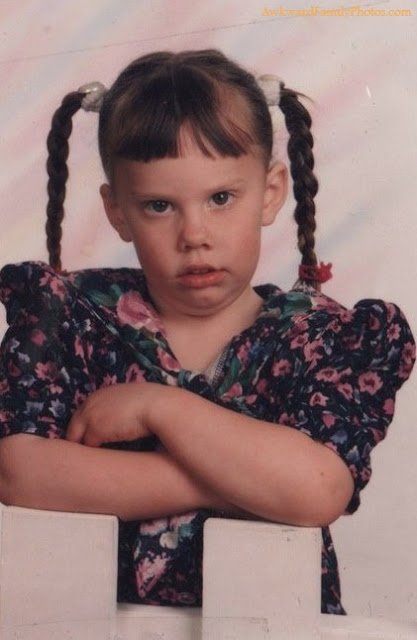 You follow?
Unfortunately, I'm NOT pregnant right now. I say that because awkward pregnancy photos seem to be the top notch material.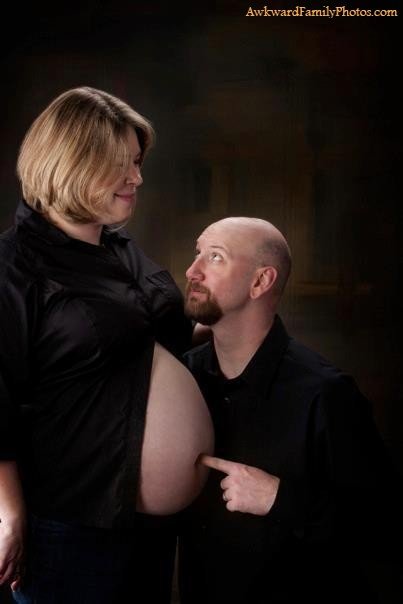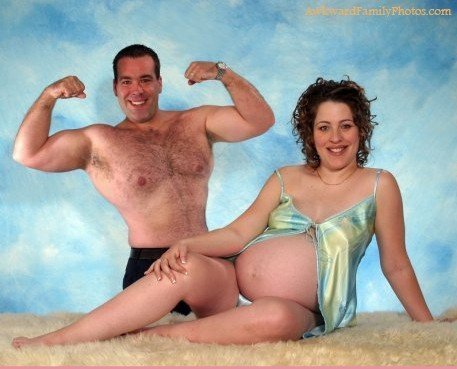 Matt's in such great shape right now. It would be perfect.
So I need your help. I need suggestions about poses or even props that would make for an awesome awkward family photo. It's gonna be a little difficult because my photographer friend just does beautiful work. And we're gonna be at the beach, and look perfect, remember? So what are your thoughts?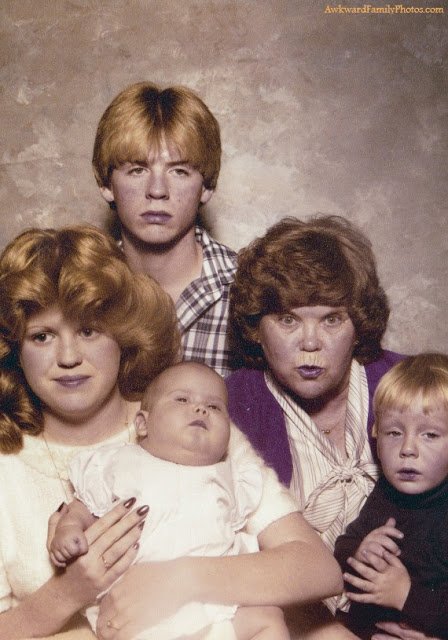 I need specifics. Outfit ideas, props, poses, theme…it needs to look natural too. Like we meant to take the perfect picture on the beach and it just came out horribly and gloriously wrong.
***All of these photos were found on Awkward Family Photos head over there for some laughs.