Hi Guys!
Wow. Last week was so fun. Telling you guys my wonderful news was way more exciting than I even imagined. Your comments are always like little trinkets that make my day better. But on that post?
Your comments were gold.
GOLD, I tell you!
I didn't realize how many people were invested in my journey with RA until I announced my remission. I feel so honored to have such incredible family, friends, and followers. Follower-friends. You guys are my friends. Thank you for making my struggle something you cared about–and for rejoicing with me in this miracle.
Wait, did you miss something? It's ok, go over here and catch up. I'll wait.
So, in honor of my awesome remission, I wanted to do something a little different today. An exercise, if you will, and it will require your participation. Here's the backstory:
When I had really, really, really bad days (and there were many) I went to my journal and wrote down a one-line entry. My hands were useless back then, so all I could really afford was about a sentence before they'd poop out on me. By the way, hands can poop out. They don't actually poop, but they poop out. Just wanted to clarify.
Back to the journal.
Is it better to have one child?
This was the format I gave myself: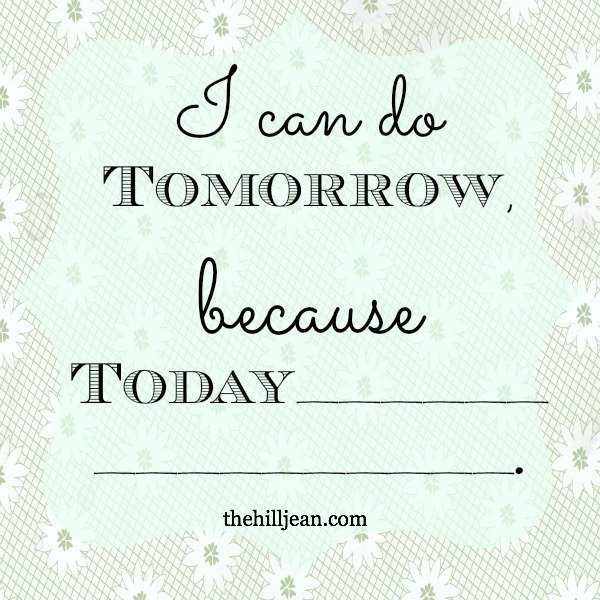 I'd fill in that blank with whatever it was that really blessed me that day.
*Coco ran inside to bring me a flowers.
*Matt said he loves taking care of me.
*Betsy brought me cupcakes.
*Chaucer had a belly laugh that lasted for five minutes.
*Coco "fixed" my hands with her doctor set.
*Mom sent me a care package.
* I ate gelato.
You get the point, right? Little things that add up to be HUGE blessings. Each one of those sentences are complete stories of love, hope, and joy. Sometimes it takes being incapacitated and broken to appreciate that random cupcakes from a friend are an absolute blessing.
Wait, that's kind of a bad example. When are cupcakes NOT an absolute blessing?
How about your kid playing doctor with their sick mom? What's happening right there?
Well, a child is learning empathy and compassion. They are working to fix a problem and seeking solutions for someone they love. They're investing in your pain and sharing in your struggle. Your kid is doing that, and that is a big deal.
There were countless times my daughter played doctor when I was laid up on the couch, and that little sentence, "Coco 'fixed' my hands with her doctor set," now overwhelms me to think how much she grew in my trial. What mother doesn't want her kid to understand compassion and actually possess empathy? Yah, I think we'll all sign up for that.
I don't have bad days now. I can write way more than one little sentence if I want to. But you know something? That journaling was so good for me. It forced me to find something good in every. single. day. I could have put way more than one sentence. I found that there were many good things in a day, but I kept it to one.
So here's what I want to do, just for kicks. Could you follow this prompt and leave your one-liner in the comments? I want to hear your good things. Your absolute blessings. I know some of you are in the midst of really hard things. Some of you are sick, like I was and you are desperate for remission. I'm praying for remission for each one of you. I mean it.
But lets find that one good thing right now. It's Monday, nobody's favorite day, but maybe we can kick off a good week.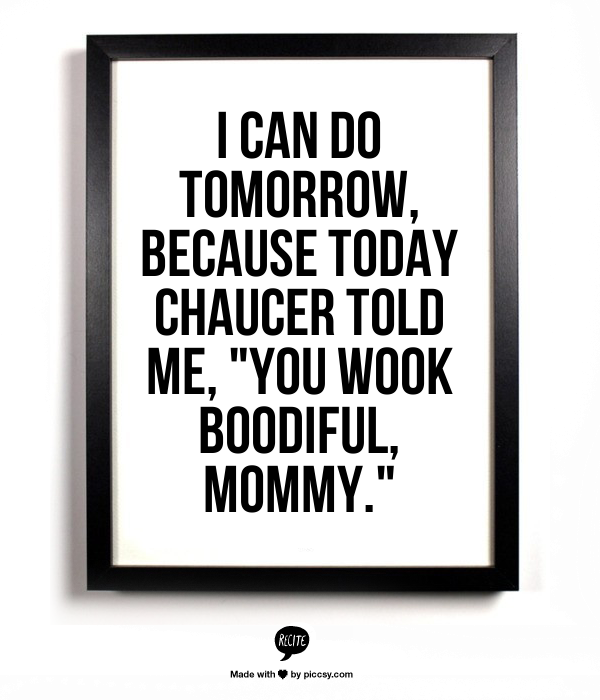 Your turn.