So my pal Natalia from MaNouvelleMode asked me (and several other amazing ladies) to share some tips for the work at home mom. The WAHM.
At first I was all, "well shoot, that's not me." But then I got to thinking.
I've been blogging for around four years, but I never considered it my "profession" until last year. It really was as if one day a light switch went on (hello viral post on Pinterest) and suddenly I had responsibilities. Out of the blue, I started making money. Praise God! My family needs it, and I am so thankful to get to help out by doing something I love.
So you're saying you're a WAHM?
Yes, I am. And Mmm mmm! It sure feels good! ::closes eyes and breaks out in spastic dance::
But once something becomes "professional," no matter how fun or cool it is, there is definitely a stress factor. Things can get weird and out-of-control real fast if I'm not careful.
Like last week–oy. Even though I was in a funk, there were still things I had to do to keep my "business" moving forward. Such as answer emails. Post on Facebook. Respond to comments. Be active on Pinterest. And most importantly, stay on top of writing. And more most importantly, stay on top of the whole mom/wife/human being gig.
It's almost embarrassing to give "advice" after being so vulnerable last week. Why should you listen to me? Aren't I the one who wants to crawl under a rock until we're clear of February?
Well, yes.
But here's another truth: even though last week sucked, I couldn't quit my responsibilities. And through that lousy funk, I learned something extremely encouraging. Being real with you guys was what saved me. This blog isn't just me. It's a project between you and I–a dialogue, a journey. So by being real, I keep that dialogue moving.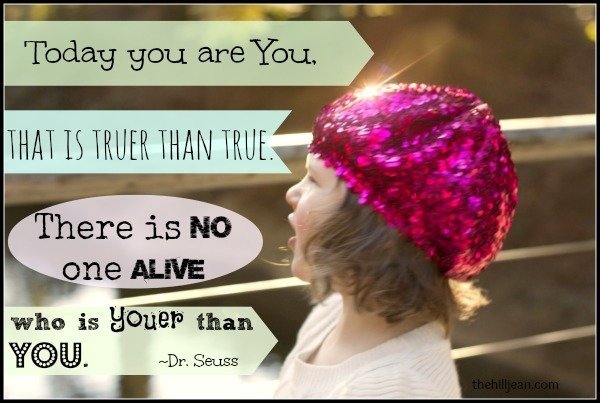 Is it better to have one child?
I cannot speak for every entrepreneurial venture, for every WAHM situation. But I have this pretty solid hunch that if you want to make it work long term, you have to keep it real. Both in real life, and in your business/blog.
I think I'm doing that, so by my own definition I'm "winning" right now.
So here I am, little old me, sharing my tips on how to keep it real in both your life and your business: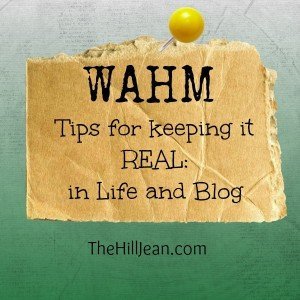 1. Gather your daily inspiration from what YOU love, not from what's popular at the moment. Obviously in the business world we have to stay current, but if you're only acting upon what's trending you'll lose sight of your loves–your passion. This happened to me last week. I was so focused on trying to be current/relevant that I found myself paralyzed and in a rut.
Here are some simple ways to jog YOUR inspiration. You could also just get on Pinterest, but the point here is to get creativity coming from within yourself. Not the incredible time-vortex that is Pinterest. ::love you Pinterest::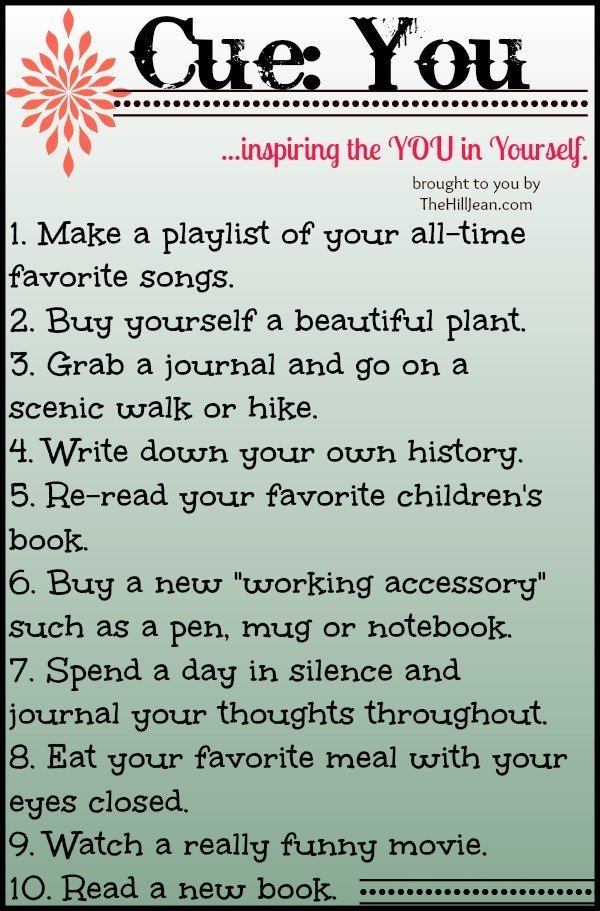 2. Have daily focus time with your children.This is something I work at every day and feel very passionate about. My kids need to have me 100% engaged with them for a portion of time, every day. I am not talking about the general mom stuff we do 24/7.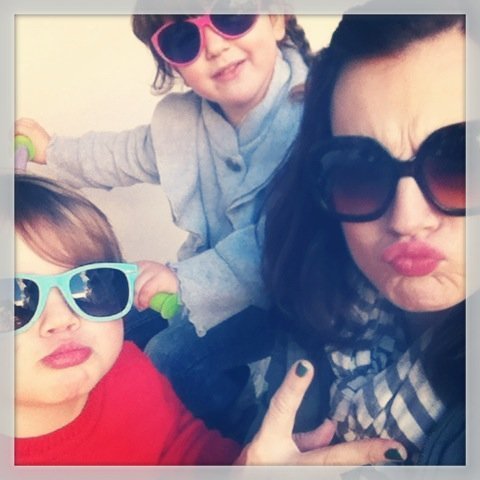 I am talking about quality time. I find that if they only get this around bedtime, those are very difficult bedtimes. They didn't get their "fill" of mom and I feel as if I missed out as well.
So, whether it's making towers out of blocks, pushing them on the swings, or following Coco around on her bike—I make it a point that I am just enjoying them and they are enjoying me.
The same goes with your spouse. Spend time each day being friends, being affectionate, and having fun.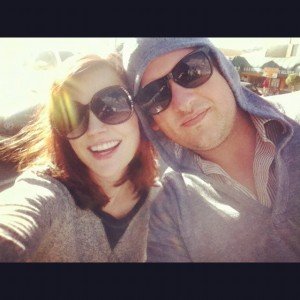 Even if it's only thirty minutes after the kids go to bed–you need it, and so does he.
3. Get yourself a special helper. Now, if you live near family then you are in the best situation for being a WAHM. Grandma can take the kids every now and then, and that makes the world of a difference. Maybe she'll even help with the laundry while she's there. Ahh. Those are good times, right?
But some of us do not live close to family, and their ability to help out is limited by time and travel.
Get thee a helper!
If you are making money at home and want your business to grow, you must use a portion of that money to streamline your life. If you have to choose between doing laundry and spending that quality time with your kid, which should you opt for?
Duh. But does laundry do itself? No, but a helper can certainly do it for you! I have a sweet little neighbor who is in junior-high and I pay her to come and do laundry twice a week. She's thrilled to have a job, and I am thrilled to not have piles of stinky laundry. This gives me the opportunity to be present with my kids and work on bloggy stuff.
I also have a special helper for Chaucer. Since he doesn't go to preschool yet and has the energy of a hummingbird, he needs some extra assistance. My friend's son, J (also in Jr. High) comes once or twice a week to keep Chaucer occupied while I'm at home.
This kid is a gem. He did a babysitting course through the American Red Cross, and takes his job very seriously. He plans little activities like crafts and games for Chaucer, and gives him 100% attention while he's here. Chaucer lives for those days when the coolest kid in the world comes to hang out with him.
So worth a little extra money. I can focus on my work, and know that my son is having a blast and getting worn out ????
It might not sound like much, but these tips truly do save me. It makes it possible for my "real" life and my blog life to sync. I feel like I am the same (pretty much) in both spheres. I try to give both my best, but I also try to keep it real and continue our conversation, our journey. We're all in this together, right?
Now. You have the opportunity to hear from some pretty swell ladies who are probably more credible than me. Just sayin. We collaborated today and it would mean the world if you'd give each one of these gals a visit! You will benefit from it, I guarantee it!
See Natalia for Tips on Work/Life Balance
See Aimee for Workspace Necessities for WAHM's
See Alison for Tips on Making and Keeping a Daily Schedule
See Alissa for Tips on Organizing a Business Day