Hey guys!
I want you to know that I have so much to tell you but very leetle energy to work with. I went to a blogging conference last weekend and it was AWESOME! Yes–so fun! So inspiring! So exhausting!
Wanna know someone who is more exhausted then me? My roommate, Caryn from The Midlife Guru.
Quick story for ya.
Caryn is a totally awesome, hip, fun lady. She is also extremely gracious and kind. We shared a bed. I know, I know. Want another juicy piece of info? We had never met before this conference.
Oh chill out. It's called being frugal. Sorry, but I'd rather spend a few extra dolla beels on some fun clothes than a silly little thing like a bed.
Wanna know someone who would rather spend a few extra dolla beels on a bed than silly things like clothes?
My roommate, Caryn.
So here's the backstory to this quick story: I flew out early Thursday morning from San Francisco. We had to leave our house at 4:30 am, and since I'm such a night-owl, I felt it was pointless to go to bed.
I decided at about 3:46 that this was a terrible idea, but I was resolute in my rotten plan.There could be no back-peddling if wanted to meet awesome people like Jenny from Jenny On The Spot.
Is it better to have one child?
I got a good two hours of sleep on the plane–but that was IT. When I went to bed on Thursday at about midnight I was dead. I assumed I slept like a rock all night.
Cary, would say it more like a giant Mexican jumping bean.
The first thing out of her mouth in the morning was, "Do you, like, cuddle your husband all night long?"
"No!" I exclaimed. "Are you kidding? I can't stand to touch anyone while I'm trying to sleep!"
She looked at me like I had suddenly turned into a giant marshmallow or something. I could tell she didn't believe me.
"Well, you were ALL OVER ME LAST NIGHT!"
She proceeded to say that all night she had about six inches to work with for sleep space. Caryn is a bitty thing, but who wants a sub sandwich as a bed? Apparently, I was on top of her all night–with my legs sprawled to either corner of the bed. Can we say Awwwwkwaaard?
She would push my body off of hers but like a bad egg I just kept coming right back. But that wasn't even the worst of it.
I also shudder in my sleep. Did I know this before sharing a bed with a stranger? Why, no. No I didn't. She made it sound as if she could deal with my hefty self lying on top of her, if ONLY I wasn't convulsing like an overly caffeinated dingbat!
Oh wait, I am an over caffeinated dingbat.
Now, thank heavens, she said nothing about the three things that are foremost in my brain.
1. Did I breathe all over her with putrid breath?
2. Did I fart?
3. Did I cop a feel?
While I have no problem asking these questions to the entire blogosphere, I shudder to voice them to Caryn. I don't know that I could bear it if the answer to any of those questions were yes.
The horror, the horror!
The next night, Caryn engineered an impressive barricade of pillows to thwart my odious wandering. Gosh I hate myself for Caryn. I'm fairly certain that Caryn doesn't hate me. She's much too kind for that sort of thing. So I'm gonna hate me for her.
But I really do love Caryn. That girl is a gem to put up with me and be so gracious about the whole thing. Also, she worked out both mornings. I slept. All over her pillows and side of the bed.
Yep. Caryn is rockstar.
Tonight, I find out if my own Mama is a rockstar.
I'm sleeping with her, and I know that if pull any of that business I got away with with Caryn, I'll be in deep do-do. And please, God, don't let me shudder tonight. Because any slight sound makes mom jump up and ready to sound the alarm==one akin to the one Paul Revere owns. I'm pretty my mom has access to this sort of historical paraphernalia. Its just a hunch I have…
You see, right now I'm at my parents house working on a project to share with y'all. I know I'm not much of a DIYer, but I've enlisted my professional-painter brother, and super-creative sis-in-law to help me redo my parents bedroom. We spent yesterday at Sherwin Williams, HomeGoods, Michaels and Target. I had a hard time staying away from the color coral, so it will also be involved.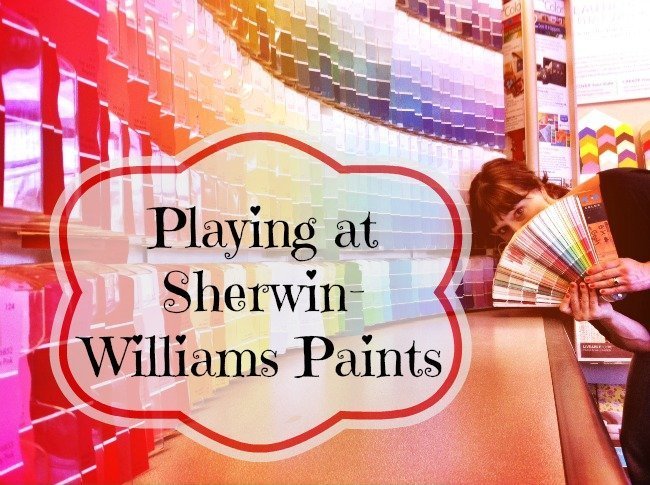 Guys, its going to look soooo good! You can look out on Instagram to see the process. Just follow @hilljean and I promise there will be significant before pictures, goofy in-betweens, and some sneaky afters. I cannot show you the WHOLE reveal, because that's for a later time. But I promise to string you along real nice like.
Speaking of Instagram–y'all need to get off your butts and find the fascinating. Seriously, what the heck? You can do better than be mundane. Find. the. fascinating. Kapeesh? and tag it #findingthefascinating so that I'll come check it out. I shall also follow you and promise to stalk you in a totally non-creepy way.
Ok, I gots to go to bed now! I love you all and hope to see you on Instagram!
But wait! I must hear—do you have any embarrassing sleep stories you'd like to share so that I could feel a little less weird about what happened with Caryn? Pretty please?