Have you ever been able to dream something up and actually see it come to fruition? An idea, a concept, or a theme–actually materialize before you? It's kind of breathtaking, isn't it?
For as long as I can remember, I've wanted to give my parents their dream home. It's one of those things I would immediately do if I won the lottery. Thanks to Sherwin-Williams, I was able to have a slice of this dream come true.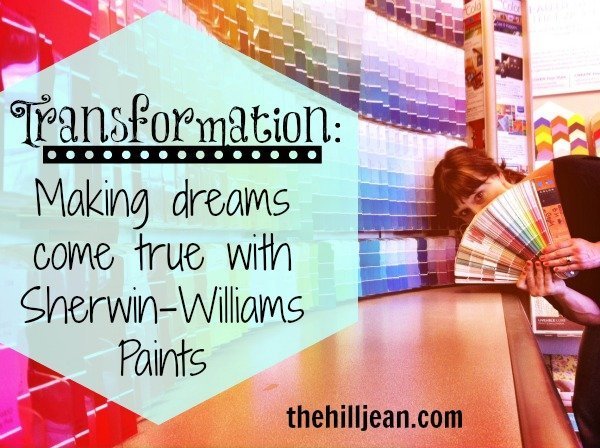 A while back, I was approached for a blogging campaign centered upon making over a room using Sherwin-Williams paints. Without hesitation, I knew which room I would makeover: my parents' bedroom. If ever there were a room that needed a makeover, it was that room.
I am the middle child of six, and our family has quadrupled with spouses and grandchildren. Having all of us visit home at the same time is like organizing a summer camp. The top priorities are sleeping arrangements, bathroom arrangements, and eating arrangements. The in-between is all fun and games, but those priorities never change. Besides the kitchen, my parents' bedroom operates as the second hub of the camp, I mean, house.
For some reason, we all congregate in that room. The best conversations go down at the foot of their bed. The girl talk is hashed out at the bathroom sink over curling irons and makeup bags. If you want to take a good nap, their room is your best bet because it is more quiet and cool than the rest of the house. It's also the only safe place to change your clothes. Anywhere else, you'll probably have an unwanted audience.
It's the safest room in the house. Isn't it funny that as a full-grown adult, I still think of my parents' room as the safe haven? I know I cannot be the only one who thinks so.
But as much as we all love that room, it's really not much to look at.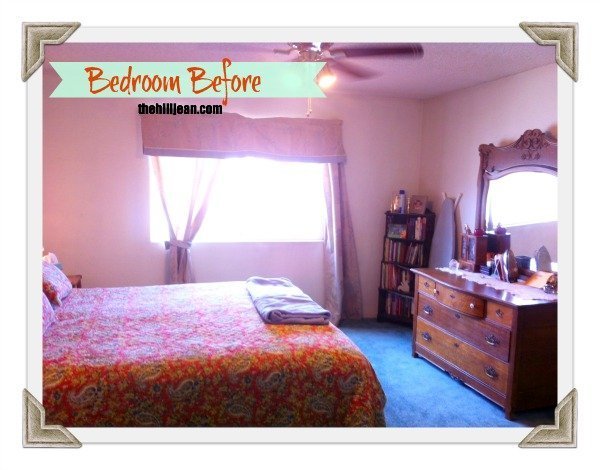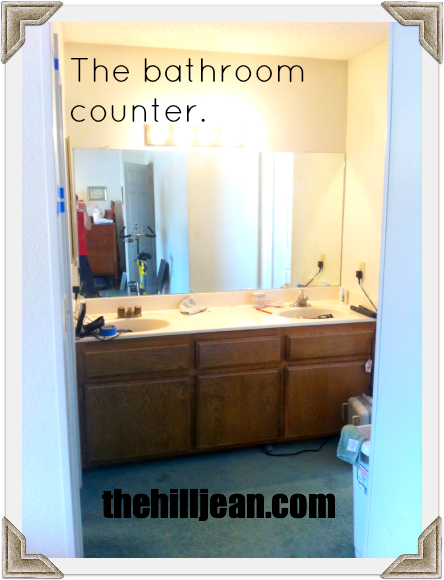 Yes, it is a secondary hub in the home, but it also the most overlooked space in the house. The walls have never seen anything beyond the initial slap of paint given to all the rooms in the construction phase. The light fixtures are atrocious and act as hideous reminders of bad design choices. There have been two attempts at saving the place; both the curtains and the bedspread speak of separate and failed ventures.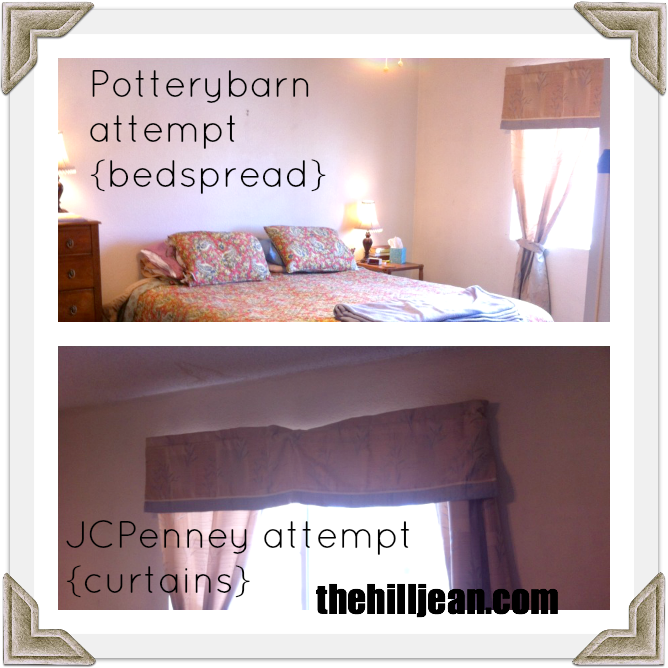 We've all talked about redoing the room on countless occasions. Yet, it always stood as such an enormous task, and, ultimately, we couldn't rally the necessary funds and energy to tackle it.
I don't know which was more fun–telling my mom we would be redoing her room, or getting to see her face after it was finished. On both occasions, I felt proud to be able to give her something so wonderful, so deserved, and so long-waited for.
Is it better to have one child?
My initial plan was for the room to be a retreat from all the chaos of a large family. With this in mind, I wanted color and style that would generate a peaceful and cheerful ambience.
How do you decide on cheerful and peaceful colors? Was it even possible? Whatever we chose, the room had to change from drab white to color. I'll be honest, the severity of such a transformation slightly intimidated me.
Amazingly, there's an app for that.
No, really, there is.
Gone are the days where you hold a tiny paint chip and nervously hope the colors come together. Now, you can actually get a visual before you so much as crack open the can of paint!
Say, what?
Sherwin-Williams has a Color Visualizer where you can upload a photo of your room and try out the colors before you make your purchase. Yes, this is a dream come true for folks who have trouble visualizing concepts. Not only that, but you can also scroll through thousands of paint chips on your phone.
The ColorSnap® app lets you access all the Sherwin-Williams paint colors on your smartphone. You tap on multiple shades of color until you find the shade you prefer. There is also a ColorSnap Studio™ for iPad
If you already have a particular item or color you want to find, Chip It!™ will locate the Sherwin-Williams paint color to match. Do you know how fun it is to find names of all the colors you love? As someone who loves color, this is a fascinating tool to have access to and get to use.
So, what did I use? Cheerful and peaceful…
I landed on a page of coral shades and decided this would be the cheerful part. I love coral. It's a known fact on this here blog. At first, I thought to use yellow, but when I saw the options for coral, my heart would not be swayed.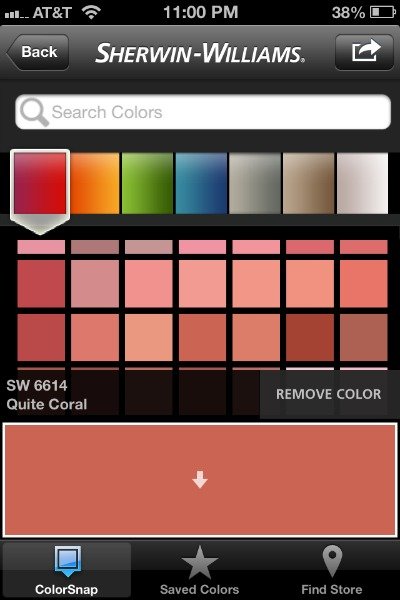 Now for the peaceful part. A simple gray and white were automatically added to the equation.
Did you know there are a zillion different options for gray and white? Sheesh.
We finally decided on Gray Matters and Snowbound. Quite Coral was our accent. We later implemented Leisure Blue as another accent.
I am so thankful for the amazing set of skills my family can pull together. My brother Nate is a professional painter, and my sister-in-law, Candace, has the experience of choosing colors for her entire house. She just so happened to use Sherwin-Williams, too, so we walked into the Sherwin-Williams store with a wealth of knowledge.
I really like the Sherwin-Williams store. They have coffee for you while you wait, and they were so patient and helpful for the entire time we were in the store. Coco and Chaucer had a little too much fun pulling out paint chips and stirring sugar in my coffee when I wasn't looking.
When we left, it was with a sense of confidence and excitement that I've never had before for such a project.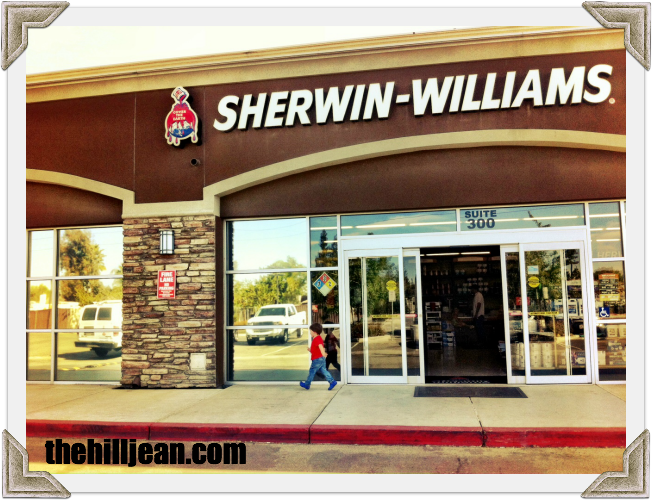 This was our basic plan of attack:
1.) Gray Matters on the walls and Snowbound on trim and doors.
2.) Gray and white stripes on a focal wall, continuing on into the vanity area of the bathroom.
3.) Lamps and bookcase painted in Quite Coral.
4.) Custom made headboard using scrap lumber and painted in Leisure Blue.
5.) Shelves for books along one wall.
6.) New light fixture/ceiling fan, and new light fixture for bathroom.
7.) New mirror for vanity.
8.) Gallery wall using black and white photos of the grandchildren.
9.) New curtains and bedspread.
10.) Decor limited to natural, garden style and kept to a minimum.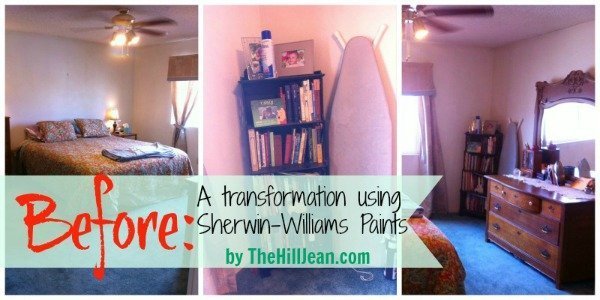 Well? Are you intrigued? Do you want to see the transformation? Next time–I promise!
How do you find color inspiration for your home projects? Tell us in the comments below, and you just might win a $100 Sherwin-Williams gift card from BlogHer!
No duplicate comments.
You may receive (2) total entries by selecting from the following entry methods:
Leave a comment in response to the sweepstakes prompt on this post
Tweet (public message) about this promotion; including exactly the following unique term in your tweet message: "#SweepstakesEntry"; and leave the URL to that tweet in a comment on this post
Blog about this promotion, including a disclosure that you are receiving a sweepstakes entry in exchange for writing the blog post, and leave the URL to that post in a comment on this post
For those with no Twitter or blog, read the official rules to learn about an alternate form of entry.
This giveaway is open to US Residents age 18 or older. Winners will be selected via random draw, and will be notified by e-mail. You have 72 hours to get back to me, otherwise a new winner will be selected.
The Official Rules are available here.
This sweepstakes runs from 5/1/2013-5/19/2013.
Be sure to visit the Sherwin-Williams brand page on BlogHer.com where you can read other bloggers' reviews and find more chances to win!