Hey guys!
So, last week I completely missed my second "Fascinating" post. I know, ridiculous.
And this week, we are starting off quite tired. I spent the weekend at Blissdom conference in Grapevine, Texas and let me just say, it was quite the good time! I have some fun things to share with you, but that will have to come later this week.
Today, I just want to do a quick recap of last week so that we can kick off this week with business taken care of. Kapeesh?
First off:
Favorite Fascinating Post:
A Game For Moms: Would You Rather. Trust me, this is a good one. It's gotten a TON of shares on Facebook and if you post it on your wall, you are guaranteed to be awesome. I know, you already are. But I declare you even MORE awesome. Go give it a little clickety click.
Fascinating Facebook Discussion:
This week we had a fascinating discussion about night terrors. I actually got to talk to a pediatric sleep specialist this weekend so I'll be bringing that into the discussion on Facebook. Make sure you like the page to weigh in on interesting parenting, fashion, health, and general life topics. Also, funny photos are consistently posted ???? Just click the photo to like!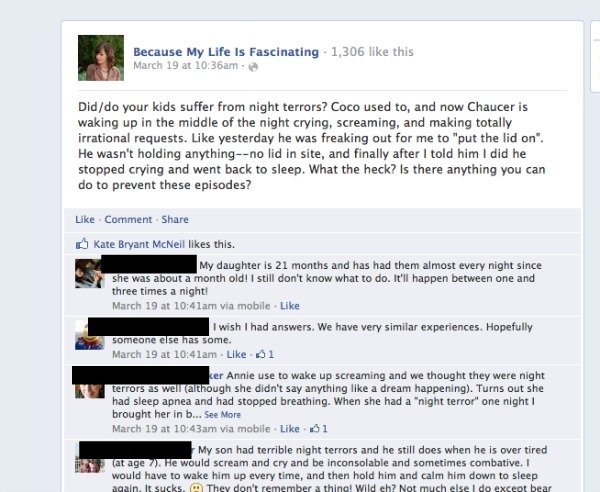 #FindingTheFascinating
So this week's #FindingTheFascinating photo is brought to you by @bykerri. It's a throwback photo of her son's hair. I cannot get over the perfection that is his hair. Those curls? They'd bring an angel to tear.
Tag some fascinating photos this week for a chance to get featured. It's a fun way to see whats going on in everybody's life and how we all locate the fascinating.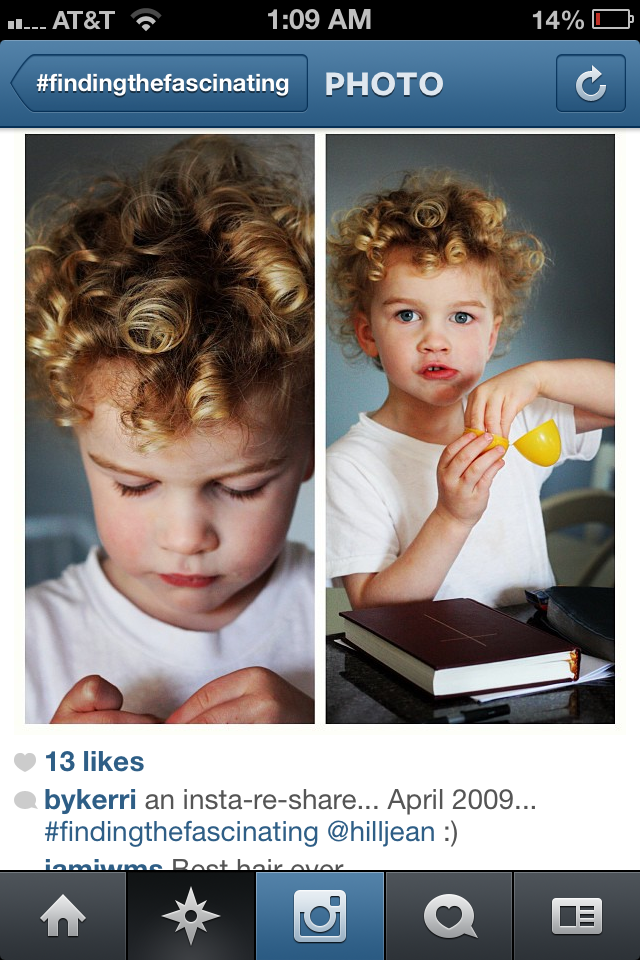 Ignore my dying battery and go follow @hilljean and @bykerri!
Fascinating Winner:
The lovely winner of the $100 Minted credit is Deana Wolstenholme! Congratulations, Deana! You should be getting your credit in your inbox shortly ????
There is still a wonderful giveaway going on right now for $100 Visa gift card! Make sure you enter it–there are multiple options for entry.
Ok, that's all for now! Sorry but I am SOOOO tired from a crazy busy weekend. I will have some fun things to share with you this week, but for now, the sleep beckons.
Love you all!