I think I pretty much know how to do everything.
Ok, just the important stuff.
Or, how about we settle for some of the important stuff?
Fine.
Have it your way.
I don't know what the heck I'm doing 94% of the time.
Especially when it comes to this whole mom business.
Sheesh. I know there are a thousand and one handbooks out there for new moms, but I swear that none of them prepare you for the real deal. The not-knowing-what-in-the-world-you-are-doing part.
So, for the fun of it, and also because it's a writing prompt over at Mama's Losin' It, I've come up with a list of ten things I don't know how to do. Mommy style. I'm on a "Mommy Style" kick lately. After this you should totes go read my Would You Rather Game for Moms.
You're welcome.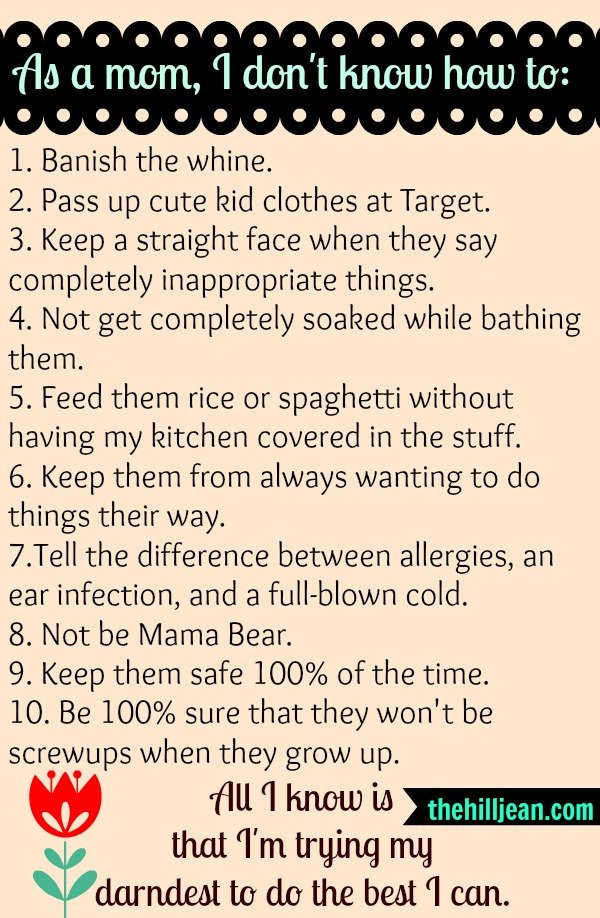 So how about you? Do you know how to do everything?