So I had an OB appointment a week or so ago. Everything was the same old routine: checking weight, vitals, measuring, and then listening to the baby's heartbeat. Everything was the same except my regular doctor was out for the day.
Filling in for him was paunchy Dr. Patronizing, OBGYN.
I knew I was in for it when the first thing he asked me was if I knew how much weight I had gained already.
"No," I said. I've been trying to not obsess this time around and so I only weigh myself at the doctor's office.
"You've gained 25 pounds, and you're at 28 weeks. Thats about as much as we want to see you gain in 40 weeks."
I felt the pin-pricks of sweat beginning to gather on my neck and scalp.
He's going to lecture me about weight gain. Don't cry. Don't run out. And please God, don't let my stomach growl.
I sat through a ten minute monologue where he asked me rhetorical questions like,
Do you understand why it's important to exercise?
Is it better to have one child?
When you walk, do you try to walk fast?
Do you want to have even more weight to lose after the baby is born?
And, my personal favorite: Can you just stop eating so much?
As the questions grew more and more ridiculous the fear of crying completely evaporated. In fact, it was replaced with a fear of striking the pompous windbag.
I sat on my fists and let the raging blood pump loud enough to drown out his saccharine voice.
When he was finally finished I waddled my "fat" butt as "fast" as I could out of the office. I had about thirty things going through my mind when I found my husband and went straight into his arms.
Since that dismal day when I learned I gained too much during pregnancy, I've hashed it out with a bunch of peeps. They all agree he's full of it. I asked some of my blog friends to weigh in with what they would have said were they in my shoes. I kinda hope this lecture happens again just so I can use one or two of these.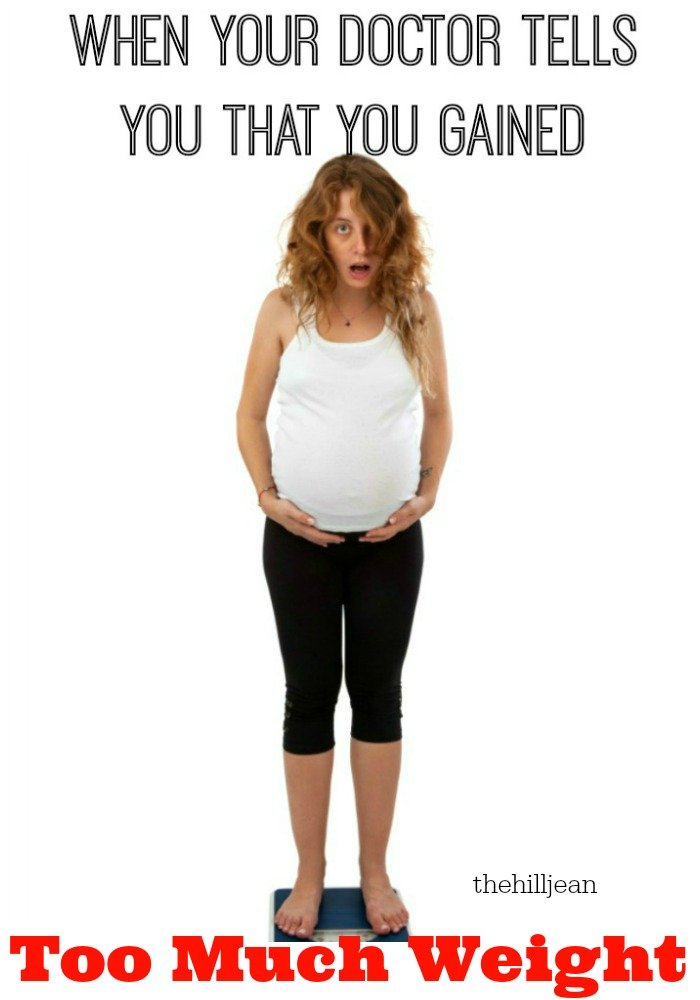 1.) "Maybe I'm not gaining too much weight, maybe the baby is. Are you calling my baby fat?" Funny is Family
2.) "I'm glad you brought this up, Doctor, because I've been meaning to talk to YOU about YOUR weight…" 649point133.com
3.) It's my big, wet, beautiful uterus and milk-makin' chi-chis, and I think they're doing just fine. Let Me Start By Saying
4.) "If I wanted to feel fat, I'd have picked up a copy of US Weekly." Bad Parenting Moments
5.) "Sir, I can be insulted at home without a copay." 649point133.com
6.) "So you're saying I shouldn't keep my dumbbells in my vagina? Was just trying to work on those Kegels!" Sisterhood of Sensible Moms
7.) "I'm sorry, I think I misheard you. Did you just call me fat? Because I was thinking of calling you a credential-less quack, but I assumed we weren't doing that out loud." Nicole Leigh Shaw…Tyop Artist
8.) "The scale said what? That can't be right. Here, let me just kick off my shoes… Oh, dear. I'm sorry. Did my foot just hit you in your special place? That was totally an "accident." Binkies and Briefcases
9.) "Gosh. Have I gained weight? Maybe it's because I'm making a person…what's the last thing you made? A sandwich? Nice." Motherhood, WTF
10.) "So you want me to go on a diet?" Me.
Special thanks to all my friends who have encouraged me and made me laugh at the experience. Pregnancy is such a trying time, physically AND emotionally. I'm glad that we women can band together and get each other through it!
If you want to read about what its like to go shopping as a preggo read 20 Steps: Clothes Shopping While Pregnant
If you want to look on the bright side read The Top 7 Things About Being Pregnant
Looking for Maternity Fashion inspiration? Check out 3 Great Pregnancy Outfits