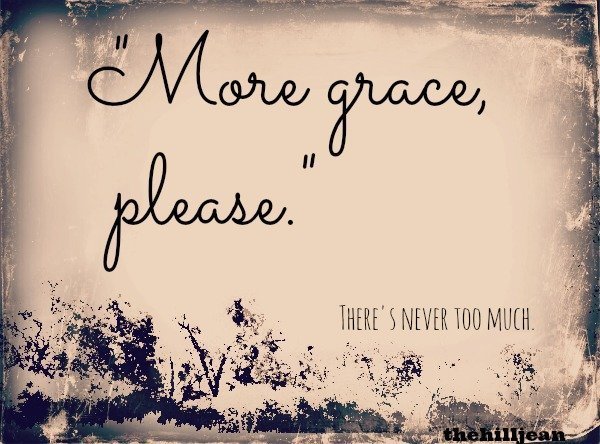 So I've been a really bad blogger lately. I sort of feel like the person that did a big SBD (silent but deadly) who walked away when the giant crowd started to smell it.
Last week I fessed up to more personal and embarrassing stuff. It's like I have to disgrace myself and then hide. I imagine this is also what it would feel like to streak in a public place.
The fact is, I was at a low point last week. It may or may not have had something to do with the monthly curse and the fact that I couldn't fit into anything I deemed as cute in my closet. The weight gain was real. My perception of myself was not. Gosh I have so much to learn.
I was humbled by the comments on that post. Holy cow, I have incredible readers. I have readers who leave comments much more eloquent than anything I write on here. I have readers who check in on me, who pray for me, who cheer me on. I have a personal fan club.
No really, I do. I have a Facebook page that's a "fan" page. What the what?
Is it better to have one child?
Why are people fans of me? Folks, I do not have my shit together. I don't.
But I have something so wonderful.
I have grace.
I told a friend last night that my parenting mantra is just grace.
"God gives grace me, I give grace to my kids, and He graciously works it all out."
Though foolproof, this method is also quite messy. It can look contradictory at times. It IS contradictory at times.
Mommy's sick in bed detoxing from vicodin so she cuts her children a little more slack and chooses to snuggle them in bed and read some stories to them. In the midst of their arguing and whining she dissolves the turmoil with grace. Because that is what God did for her. He pulled her out of turmoil and showered her with grace.
That story up there in the third person is about me incase you're a little slow or haven't had your coffee yet.
I realized after last week's post that I have some of the most gracious readers ever. So many of you have shown me real grace. Patient, kind, sympathetic, forgiving, encouraging, fresh-start grace. You guys let me have a clean slate time and time again. I love you for that.
Sometimes I question why I blog. I mean, at this point I make money off of it. Not a ton, but enough to help our grad-student life style a bit. I could probably make more money by cleaning houses or babysitting (or walking dogs since I now live in LA–city of indoor dogs). Sometimes I write because I have to. Like today. I have to get this out.
But sometimes (most times) I write because I have awesome readers who give me grace that I so desperately need.
Blogging is finding a group of readers who will consistently show you grace. Thank you for making this blog my little safety-net.
Now: Go read one of my most favorite followers/fellow blogger: